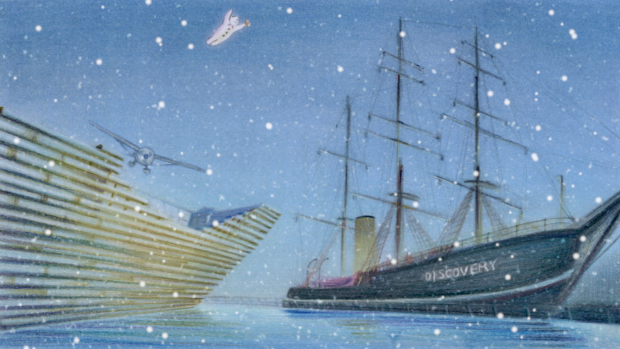 The sequel to IRN-BRU's iconic Snowman story premiered at the weekend — and Dundee's V&A plays as starring role.
More than a decade after the original first hit our screens, the wee boy and the Snowman are soaring high above Scotland once more.
After losing his favourite drink to a mischievous Snowman in the original, the story continues in George Square, Glasgow and sees a determined wee boy dust himself down and set off on a quest to get his can of pop back.
His quest takes him across Scotland — including to Dundee where he can be seen flying past the V&A and the RRS Discovery.
IRN-BRU marketing director, Adrian Troy, said: "We hope everyone loves this exciting second installment as much as we do.
"Now that our Snowman has made his return, it's time to officially kick start the Christmas celebrations."
---
---