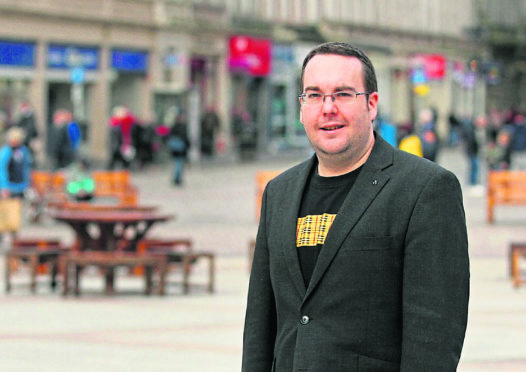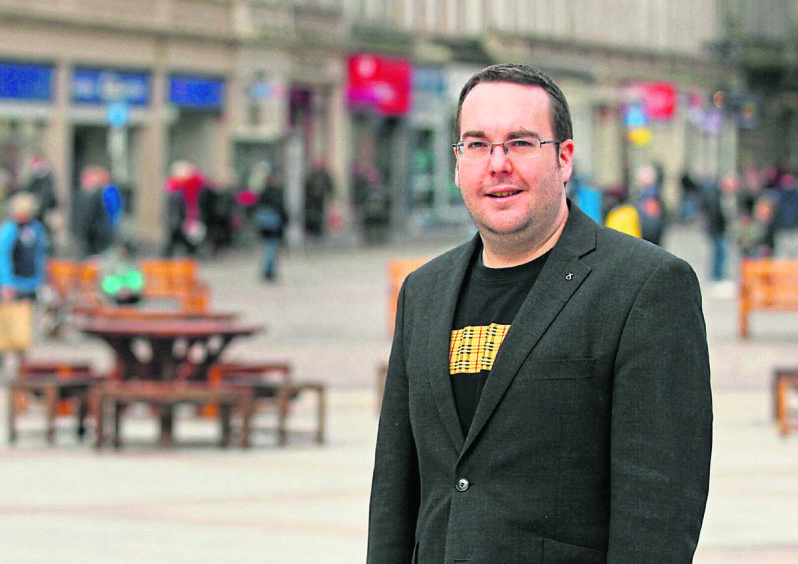 A complaint procedure has been launched against a Dundee councillor for "abusing" an SNP colleague in a row over transgender rights.
Joan McAlpine MSP has received a torrent of online abuse for her public remarks on issues such as individuals being able to self-identify their gender on government documents without medical diagnosis.
She believes this could lead to people with "male bodies" being able to access single-sex spaces such as hospital wards and changing rooms, or apply for female-only jobs involving intimate services for women.
Gregor Murray, who is Scotland's only transgender councillor, described Joan McAlpine MSP's views as "disgusting" and said the South Scotland politician "lacks the necessary brain cells" to be an MSP.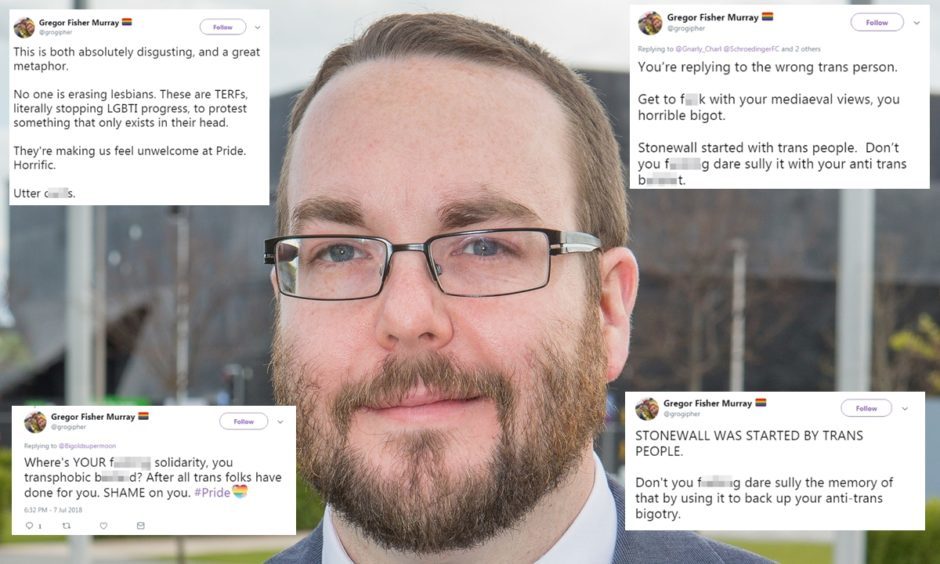 The North East ward councillor, who objects to being referred to with the pronoun "he", claimed to have been made to feel "unwelcome" and "uncomfortable" in the party by Ms McAlpine and will "seriously" reconsider membership if action is not taken against her.
The local member has urged the MSP to resign and urged party bosses to intervene, even reaching out to first minister Nicola Sturgeon directly on social media.
However, Ms McAlpine has now begun the process of launching her own formal complaint against Gregor Murray, accusing the councillor of "abusing" her.
She said: "Councillor Murray has a history of harassing women online and these false comments about me fall into that category, so I have approached the SNP to discuss how best to file a formal complaint.
Children's convener resigns following row over expletive-laden social media outbursts
"Councillor Murray began abusing me online when my cross-party committee took the view that the sex question on the census should remain male/female. This is also the view of the Office of National Statistics.
"The committee also agreed an additional transgender identity question but this is not good enough for Councillor Murray who wants the sex question changed to include a non-binary identity.
"Sex is biological, however, and we need to accurately record it to plan services such as health."
Ms McAlpine said Gregor Murray's "abuse" towards her began "before any online comments I made about these issues" and insisted it is not transphobic to criticise a transgender person who advocates violence or to question self-identification.
"Many women in the SNP and across society have concerns about these proposals and we should be able to speak out without getting bullied and harassed by the likes of councillor Murray," she added.
Gregor Murray, who resigned as children and families convener and the council's equalities spokesperson following a series of expletive-laden online outbursts last year, did not respond to a request for comment. The SNP also failed to respond.