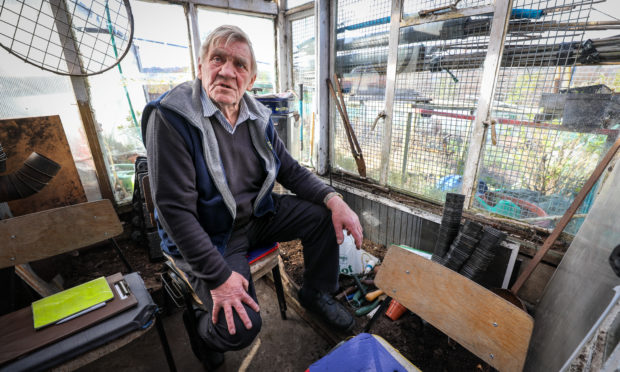 A pensioner has barricaded himself into his allotment shed for the second time in a month as he battles against eviction from the plot.
Don Elder has gardened at the West Law Allotment site for the last 20 years.
Following an argument between Mr Elder and the West Law Allotment Association, which governs the site, he was threatened with eviction.
The association said he had to leave the plot by Friday March 15, and Mr Elder, 75, who feels the move is because he asks too many questions of the association's actions, appealed the decision.
He lost the appeal and locked himself into the shed on his plot at the end of last month and staged a two-day protest sit-in.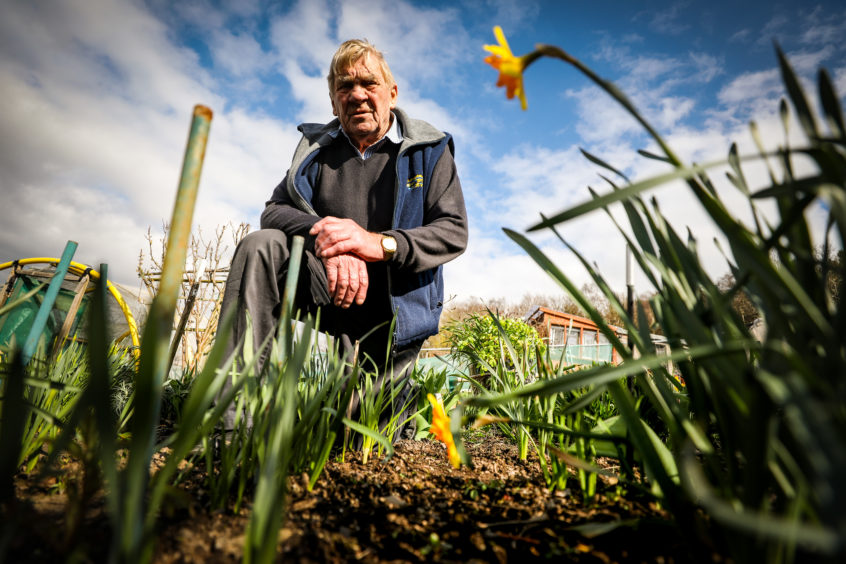 Shortly after he left the shed the association agreed to let Mr Elder, whose wife Hazel also has an allotment on the site, back to the plot to collect his belongings.
Now, with the situation still unresolved, the gardener began a second sit-in on Monday night.
Mr Elder said: "I don't think they know I am here yet.
"They are still threatening me with eviction. My solicitor has written to them about the eviction but he has not heard back.
"The association had a meeting recently and the members weren't even allowed to talk about me and I am not allowed into the meetings.
"I will see what happens and I am taking this sit-in day by day."
---
>> Keep up to date with the latest news with The Courier newsletter
---
The allotment association added two more chains with padlocks to the gate of Mr Elder's plot, claiming it was to secure it.
The chains were unlocked when he started his latest sit-in but the allotment group has since locked them.
The keen gardener does not have the keys to the new locks and so he is trapped in the allotment.
Mr Elder said that the association told him he could dig up the hundreds of daffodil bulbs he has on the site in May.
But the green fingered enthusiast said that that will be too early to be move the bulbs.
Fellow plot holders at West Law, like John Mulligan, 81, who has had an allotment at the site for 50-years, have backed Mr Elder.
He said that fellow plot holders do not understand the logic of the association's actions.
Dundee City Council leases the land at West Law to the allotment association and The Scottish Allotments and Gardens Society (SAGS) wants the authority to intervene in the situation.
A spokesman for the council said: "SAGS have written to the council and we are replying directly to them."
No-one from the allotment association was available to comment on the Mr Elder's sit-in protest.