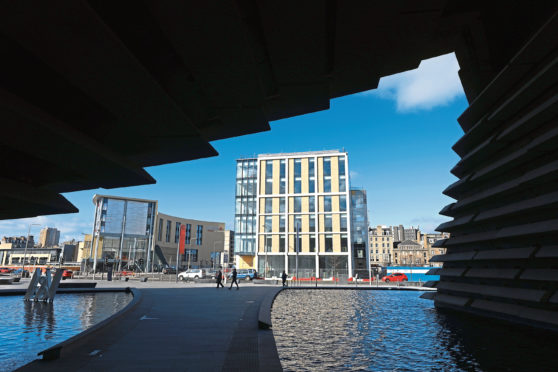 An Edinburgh councillor who was forced to apologise after disparagingly referring to "bloody Dundee" has said the city now serves as an example of successful regeneration.
Granton councillor Cammy Day apologised earlier this year after claiming Edinburgh could get a building better than the V&A because it is the capital and not "bloody Dundee".
He later apologised for his remark and said he had been "jealous" of Dundee's success and had meant his comments as a compliment but admitted they had come across poorly in print.
Now Mr Day has said it is vital Granton learns from the success of Dundee's ongoing regeneration, which has just seen the city named the best place to live in Scotland by The Sunday Times.
Reactions to the news that Dundee is named best place to live in Scotland
Writing in the Edinburgh Evening News, Mr Day said: "I was pleased to visit Dundee last month to find out more about the £1 billion regeneration of its waterfront, including the opening of the V&A.
"I was impressed by the transformative project, the developer and investment take-up, the jobs created and the tourism interest.
"I am keen that Edinburgh learns from other areas so that we get the best possible plan in place for our capital city, whether that's Dundee, London, Helsinki or elsewhere."
Mr Day added: "It's not just about iconic buildings, although that can and should be part of it.
"It's about maximising the potential of Granton, ensuring quality jobs, housing and business interests with decent transport connections and ensuring connected and empowered communities."
People, scenery, architecture, history, culture, pubs – Why our readers think Dundee deserves to be named Best Place to Live in Scotland
The developers behind plans to create a new marina at Granton say they even hope the redevelopment could surpass that of Dundee's.
A spokesman for Edinburgh Marina said: "It is our view that the new Edinburgh Marina will equal if not surpass the regeneration of Dundee's waterfront given its proximity to Edinburgh and the variety of high quality residences, amenities and facilities that will define the new waterside neighbourhood."
The regeneration of Dundee's waterfront is a £1 billion project that is due to conclude in 2029.