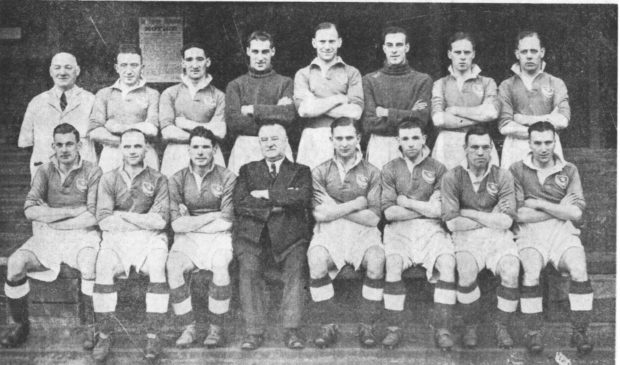 The Wembley heroics of three forgotten footballers from Tayside and Fife are being remembered after 80 years.
John 'Jock' Anderson from Dundee, Jimmy Guthrie from Luncarty and Lewis Morgan from Cowdenbeath joined forces to overcome the odds and help Portsmouth win the FA Cup in May 1939.
Pompey became the biggest outsiders to win a Wembley final and the players received £25 each for their triumph against the hot favourites Wolves – less than the band who played before the game.
Jock Anderson scored one of the goals for Portsmouth in the 4-1 win and captain Jimmy Guthrie was presented with the cup by King George VI but the sporting achievements are often forgotten because of the impending war.
Colin Farmery, who heads up history and archiving at Portsmouth FC, said: "It's quite remarkable that three players from Tayside and Fife – all linked with the city of Dundee – should join together and help give the club one of its greatest ever days.
"This year is the 80th anniversary of the club winning the FA Cup for the first time and it has been a great opportunity to put their acheivements in the spotlight again.
"It's very sad that Jock isn't really remembered in Dundee. He was one of the city's finest football exports for sure and his record speaks for itself.
"Perhaps the fact he decided to stay in the south contributed to the fact he became a bit of a forgotten hero, but I'm delighted to set the record straight."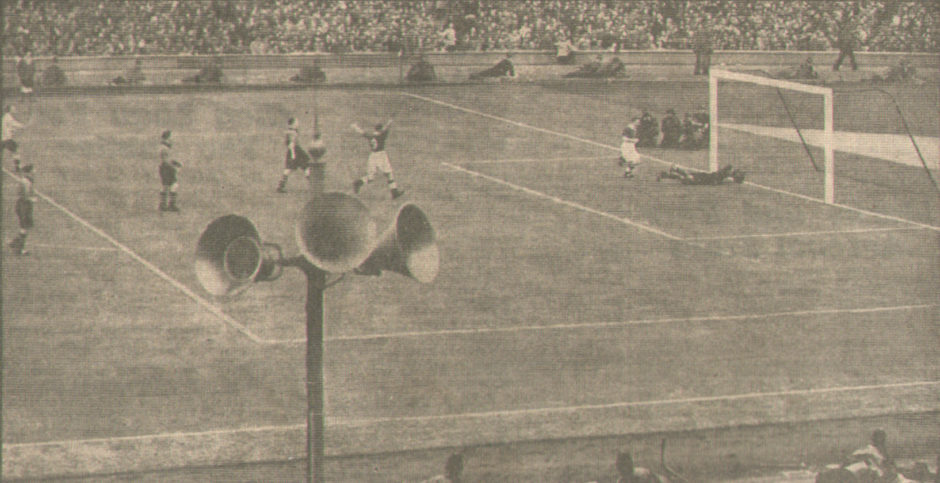 The Wembley showpiece was to be the last FA Cup Final before the competition was suspended for seven years because of the outbreak of World War Two.
All professional contracts were terminated by the Football Association when war broke out. All competitions were cancelled and players were called up into the forces or drafted into war work.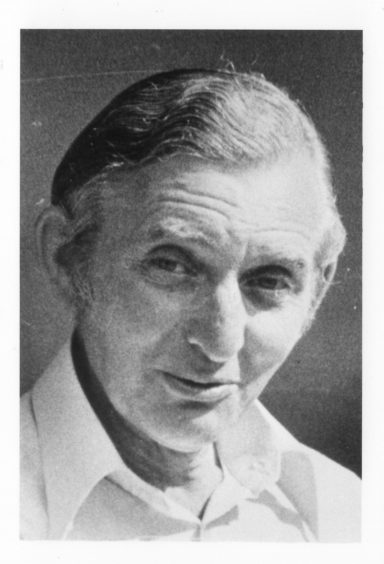 Graham Dubber, Pompey History Society archivist, said: "When Jock headed south in 1933 he blazed a trail for a procession of players who came to Pompey via Dundee over the next two or three years.
"Lew Morgan, Scot Symon, Jimmy Guthrie and Jimmy Beattie would all follow him through the door at Fratton Park, and of course Morgan and Guthrie went on to play alongside Jock in the cup-winning side of 1939.
"Jock wrote himself into Pompey folklore with his goals in the run to the final that year. That triumph at Wembley was not to be repeated again for another 69 years.
"Unfortunately, Jock was one of that generation of players whose careers were shortened by the Second World War.
"He'd almost certainly have gone on to enjoy even more success with Pompey, but circumstance dictated otherwise."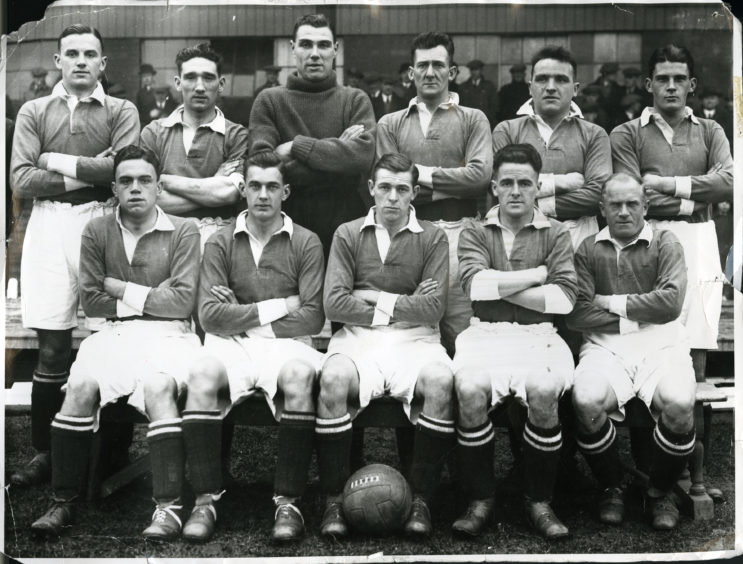 Bert Barlow opened the scoring from Anderson's pass at Wembley in 1939 before the Dundee striker himself doubled Pompey's lead on the stroke of half-time.
Cliff Parker got another two in the second half, before Wolves pulled one back.
Peter Jeffs from the Pompey Former Players Association (PFPA) said: "As a fan, I would say that Jock was one of the most popular and successful of a stream of Scottish recruits in the pre-war years who moved way down south to Fratton Park.
"Jock made a huge contribution to Pompey's FA Cup triumph in 1939.
The forgotten Wembley heroes
Born in 1915, 'Jock' Anderson joined Pompey from Stobswell in 1933 and played 90 first-team games for Portsmouth, scoring 42 goals.
Anderson scored seven goals in six games on the road to Wembley which etched his name into Pompey's Hall of Fame.
Following the outbreak of the Second World War, regional league competitions were set up with guest players recruited on the basis that they happened to be stationed nearby.
Anderson turned out three times for West Brom as a guest and joined Aldershot in 1946 where he played four games.
He later played and captained Newport (Isle of Wight) in the Hampshire League following his short spell at Aldershot.
Anderson became player/coach of Chichester City before hanging up his boots.
He later ran a pub near Fratton Park until 1972 and was a regular spectator before his death aged 71 in 1987.
Lewis Morgan was born in Cowdenbeath in 1911 and represented Scotland at schoolboy level, and played for various Scottish junior clubs before joining Dundee in 1931.
He transferred to Portsmouth in 1935, playing mostly at left back.
After the Second World War he joined Watford, playing 50 league games for them before joining Chelmsford City.
He died in 1988 aged 77.
Jimmy Guthrie was born in Luncarty in 1912.
He played for Luncarty City Boys, Perth Thistle and Scone Thistle before joining Dundee in 1932.
In August 1937 he signed for Pompey but a car accident later in 1939 and the suspension of competitive football during the Second World War put an end to his playing career.
He was active in the players' union and was a former chairman whose book 'Soccer Rebel' was published in 1976.
He died in 1981.