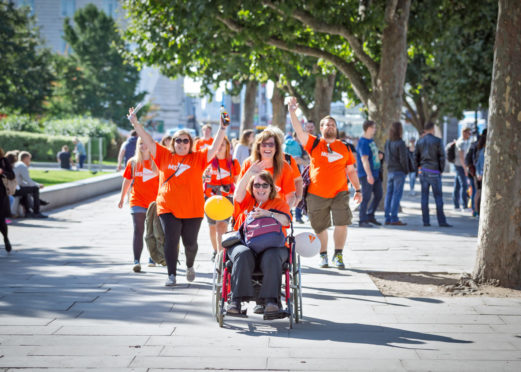 Hundreds of people living with multiple sclerosis (MS)  in Tayside are set to benefit from a new service launching today.
The My MS, My Way: Tayside programme is expected to benefit more than 240 people living in Dundee, Angus and Perth and Kinross.
Thursday's launch of the scheme takes place on World MS Day, which aims to raise awareness of the condition.
People diagnosed in the last five years will be able to access the service, which is there to give information and emotional support.
Run by charity MS Society, the programme will include clinics and offer confidential counselling.
People living with the condition will also get the chance to share their experiences through one-to-one peer support.
My MS, My Way: Tayside was developed by the MS community in Tayside after research found there was a significant demand for increased support services in the area — particularly for those recently diagnosed with the condition.
The scheme has been praised by Scottish minister for public health and Dundee City West MSP Joe Fitzpatrick.
He said: "In developing Scotland's first national action plan for neurological conditions in partnership with the neurological community over the past year, we have listened to what matters to people living with neurological conditions in Scotland.
"Having timely access to information and support is vital to enabling people to live well on their own terms."
MS Society Scotland and MS Therapy Centre Tayside, who are leading the project, will receive more than £151,000 worth of funding throughout two years from the National Lottery Community Fund and the Community Innovation Fund.
Morna Simpkins, MS Society Scotland director, said: "We're delighted to be marking the start of one of our most significant support services this MS Day.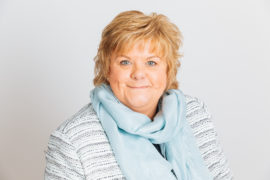 "More than 11,000 of us are living with MS in Scotland and 10%  are in Tayside. We have listened to the MS community and the service is entirely shaped by them.
"It will support those recently affected by the condition to help improve their emotional wellbeing and resilience to live well with MS."
Meanwhile, a Dundee landmark will be lit up in orange on World MS Day as part of a national event.
RRS Discovery will be bathed in orange light to mark the day, as will other Scottish landmarks such as the Kelpies and SSE Hydro.
Living with MS:
Kirsty Stevens, who has been living with MS for more than a decade, wishes there was something like the My MS, My Way: Tayside programme when she was first diagnosed.
Kirsty, 33, found out she had the condition in November 2007, after about a year of living with symptoms, including struggling to walk straight.
At first doctors believed she had another condition, but when further symptoms developed it became apparent she had MS.
The designer said: "It was a shock at first, but I was determined not to let it get in the way of my life."
Kirsty was diagnosed with the condition while living in Dundee, and after a spell in London now lives in Falkland, Fife. She still visits Ninewells for treatment every three months to make sure her medication is working properly.
It was initially described as a mild form of the condition, but she admits some symptoms have worsened in the years since.
"Fatigue is a real battle," she said.
"I have learned to pace myself. Some days I have loads of energy and I want to do lots of things, but then that wipes me out.
"I know now not to Google how things might develop."
Kirsty also gets simultaneous tingly and numb feelings in her hands and feet, which she said makes her fidget.
"I can get a bit self conscious of that if I'm on a train or somewhere public," she admits.
Kirsty's design work uses images from her MRI scans to inspire her art. Her Charcot design company is named after Jean Martin Charcot — the man who discovered the condition.
And she was the first design champion at the V&A Dundee.
While Kirsty will not be legible for the My MS, MY Way service as she was diagnosed more than five years ago and does not live in Tayside, she did provide some feedback to MS Society on how it could work and thinks recently diagnosed patients will gain a lot from the programme.
"I would have loved to have had something like this when I was first diagnosed," she said.
"I didn't know anyone else with the condition when I was first diagnosed. Through my design work I have met people with MS as people will tell me someone they know has it.
"If it wasn't for that, I don't know how many people with MS I would have met.
"It's hard to explain what it's like, MS is different for everyone, so a scheme like this will be helpful to a lot of people."