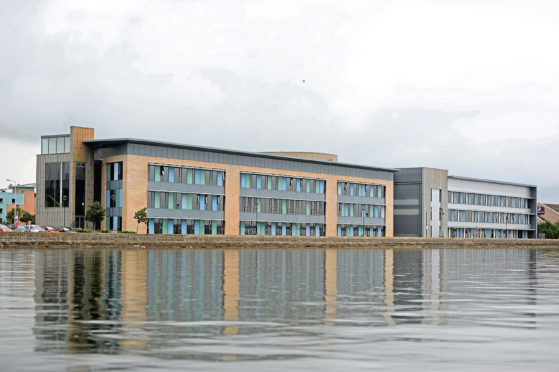 A Fife support worker drank alcohol while looking after vulnerable elderly people, an investigation has found.
Two former colleagues of Yvonne Matthews said they could smell alcohol on her breath on various occasions while on night duty at Abbotsford Nursing Home in Glenrothes in 2018.
One care worker, referred to as Witness A, said she saw Mrs Matthews sip a clear liquid from a soft drink bottle, and tasted it when she found it unattended on a shelf at the care home.
The worker said the liquid was "pure vodka" and together with another colleague, she alerted management.
It was also found proven that Mrs Matthews told a vulnerable woman in her care: "When you die you'll go to hell, you won't go to heaven" and that she was verbally abusive towards a colleague.
Witness A described how, when the elderly woman later died, she held her hand and wondered whether the woman could remember Mrs Matthews' words.
The nursing home cares for elderly people with conditions such as dementia and brain damage caused by alcohol abuse.
Mrs Matthews was mainly working on her own at one of the units in the home when the incidents took place.
A panel appointed by the Scottish Social Services Council found the allegation proven on the balance of probabilities after hearing from four witnesses.
Two managers, including the care home manager Jackie Imrie, told the hearing they had had no previous concerns about the worker's behaviour and that they were "surprised" by the accusations.
Mrs Matthews' lawyer argued her client had been a victim of "bullying", claiming two of her colleagues had colluded to make "malicious" allegations – however, this was dismissed by the panel.
In her closing remarks, the panel chair Susan Mackessack said: "They (the panel) found the evidence of Witness A and Miss Mackie to be persuasive and credible.
"In their evidence they largely corroborated each other.
"Although they had some minor reservations as to the demeanour of both witnesses, overall they concluded there was no collusion between them.
"They did not accept the witnesses were mistaken or that their position was malicious."
The panel will make a decision on whether the findings mean Mrs Matthews' fitness to practice is impaired and if so, what sanction to impose.