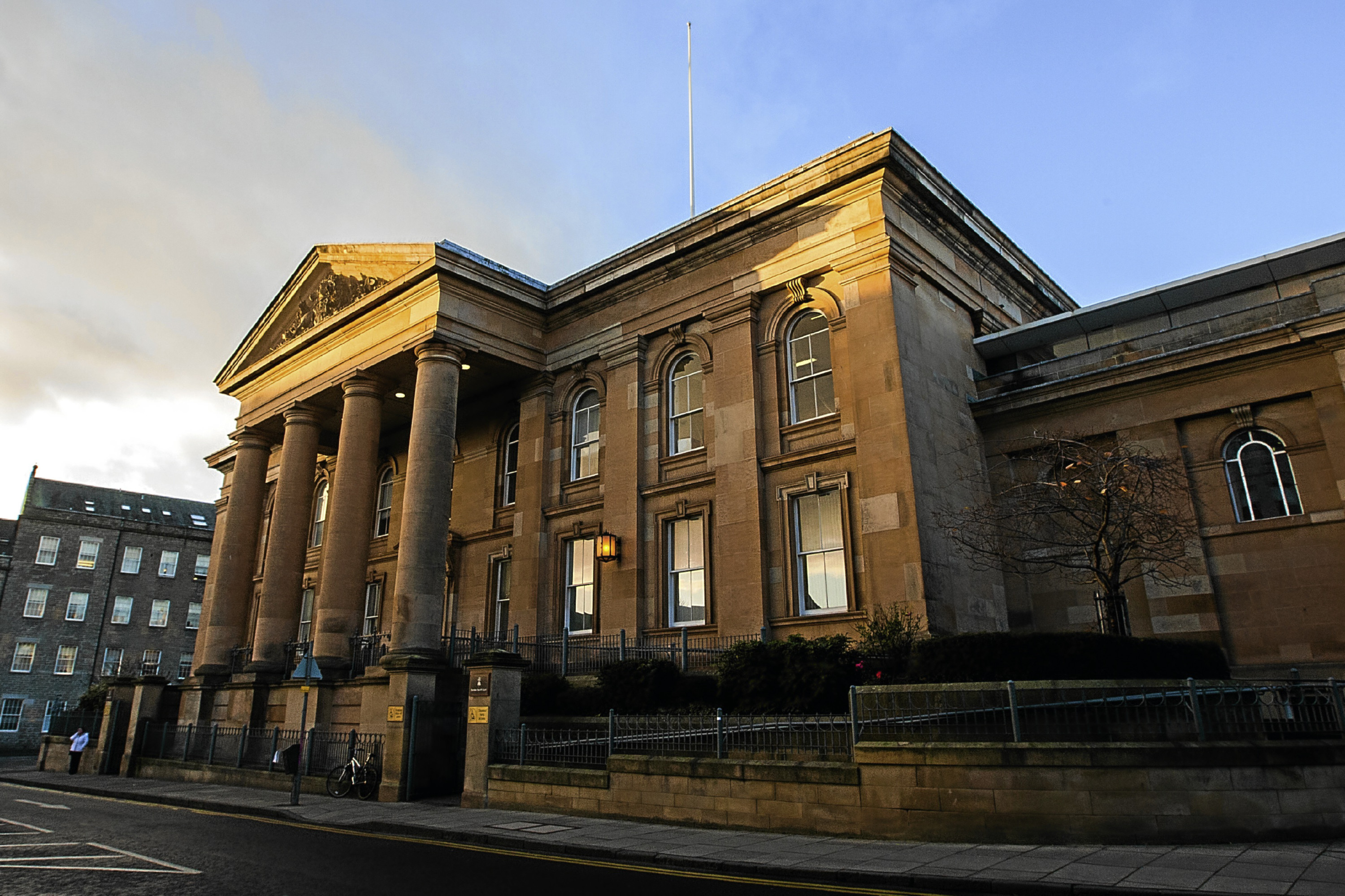 An art student who terrified people in Dundee city centre with an imitation weapon has avoided jail.
Eli Murray pointed the air pistol at a man and fired it near a woman's head as he wandered the streets, sparking a major police incident.
Dundee Sheriff Court heard the 25-year-old had a history of mental health issues, which had contributed to this and previous offences.
Sheriff Alastair Carmichael branded Murray "selfish" and praised the "bravery" of the police officers who dealt with the incident, which happened on March 21 on the busy Nethergate and Perth Road.
Addressing Murray on Wednesday, he said: "Your behaviour on the streets of Dundee was quite simply unacceptable.
"It was frightening to the public.
"The police officers acted with bravery in this case. They may well have suspected it was an imitation weapon, but they can't have known for certain.
"Your selfish and thoughtless actions caused a great deal of concern to a great deal of people.
"I note from the report you have a history of mental health issues, which contributed to the offence.
"If you breach the order I'm going to impose, you will be back to square one."
Sheriff Carmichael imposed a community payback order as a direct alternative to custody, warning Murray that if he does not comply he will likely be jailed.
The order requires him to be supervised for two years, to engage with mental health services and to carry out 115 hours of unpaid work.
Murray, originally from London, plans to live there and will not be returning to Dundee, the court was told.
His solicitor, Jim Caird, said: "Mr Murray's mother is in court and she plans to support him.
"He was only here as a student and he does intend to give up his studies.
"He is not coming back to Dundee, there is no doubt about that. He left at one stage before, having left the art college and came back to repeat a year.
"I hope I'm not seen as minimising this but he said to witnesses 'it's just pretend'.
"Police officers who dealt with the case made no attempts to obtain a firearms unit."