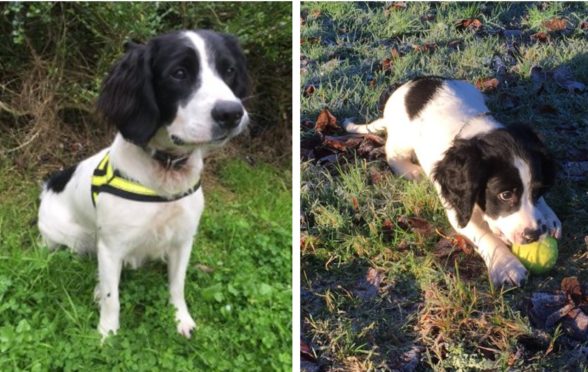 An 11-month old pup has been revealed as Tayside Police Division's latest recruit in the war on drugs.
Stan the springador has qualified as a drug detection dog months spent as a trainee in the force.
What a difference 9 months makes TPD Stan graduated yesterday to PD Stan and was licensed at 11 months old as a Drug detection dog. #PDStan will be based in the @TaysidePolice area. Thanks to breeder @Miskay171310 who very kindly donated #PDStan to us last year. pic.twitter.com/TS9MalI3lk

— Police Scotland Dogs (@polscotdogs) August 14, 2019
The 11-month-old pooch qualified as a police dog on Tuesday, taking over from recently retired Buddy.
He will now help keep drugs off the streets of Tayside.
A statement from Tayside Police Division reads: "It was a pawsitively happy day in the dog section yesterday, as trainee PD Stan became PD Stan when he graduated to a fully qualified drugs search dog.
"Stan is an 11-month-old springador, and will take over in the role from PD Buddy who retired earlier this year.
"He will now take part in operations and reactive incidents across Tayside and occasionally beyond.
"Our drugs dogs are valuable assets, and hopefully Stan has a long and successful police career ahead of him."
Police Dogs Scotland tweeted: "What a difference nine months makes TPD Stan graduated yesterday to PD Stan and was licensed at 11-months-old as a drug detection dog."
Stan the Drugs Dug has qualified!! OutSTANding effort from the young pup. ? Welcome aboard wee fella, we look forward to reporting on your successful adventures ?‍♂️ https://t.co/ovO13PLB1Z

— TaysidePolice (@TaysidePolice) August 14, 2019