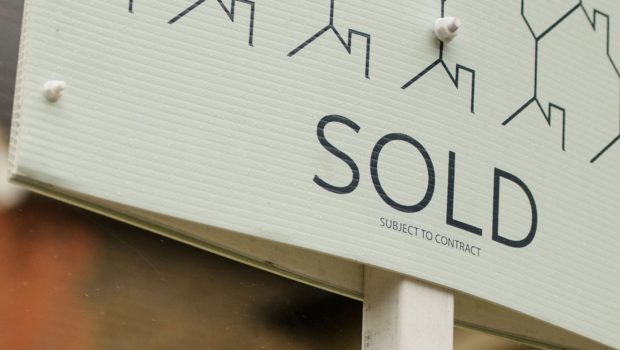 House sales in Dundee rose to record levels during the first six months of the year despite fears of a post-Brexit slump in the market.
New figures from Aberdein Considine's Property Monitor, the final report before the Brexit deadline on October 31, revealed homes worth £173,747,407 were sold between January and June this year.
This was up 17.5% – or £25.8 million – on the same period last year.
The second quarter alone saw sales of over £104 million, a year on year rise of 18.7%, with the number of homes sold growing by 12.6%.
Over £8 billion of property was sold in Scotland during the first two quarters of this year, exceeding every half year period since the beginning of 2008.
The report also reveals that almost 26,000 sales concluded between April and June, nearly 1,000 more than the same time last year.
Dundee enjoyed an average price rise 5.6% in the second quarter of the year to hit £148,790, although the cost of a home actually reached a high of £162,003 in June, the highest average price for at least four year years.
Angus and Perth also experienced a substantial quarter of growth despite fears Brexit could cause a slump in house prices.
Average prices in Angus were up 1.5% to £163,693, alongside an 8.2% uplift in the value of homes sold to £88,390,820, and a 6.7% increase in volumes.
Perth saw prices grow by 4.5% to £194,728, and a high of £198,813 in April.
The additional activity has helped pushed the average price of a Scottish home 1.6% higher, to £172,189, despite the market stalling elsewhere in the UK.
James McKay, branch manager for Aberdein Considine in Perth said bullish buyers were "taking a long-term view on the market" amid the current economic uncertainty.
"Buying a house is not something people do with tomorrow or next year in mind," he said.
"It's a considered decision which most purchasers take with a medium to long-term view – and these figures suggest people are looking beyond the current political and economic headwinds with a degree of confidence.
"We've heard a lot of good news in Tayside in recent months about new investment, from the Tay Cities deal to more decommissioning business in Dundee and it appears this is having a positive knock on effect on the housing market.
"Prices across the region are still offering great value for money and it's little surprise that demand is growing."
Edinburgh – where the average home now costs £264,943 – remains the most expensive place to buy a home, just ahead of neighbouring East Lothian, where prices have jumped 15.2% to £260,399.
Glasgow's two most popular suburbs, East Dunbartonshire and East Renfrewshire, also recorded lofty average prices of £250,017 and £244,902 respectively.