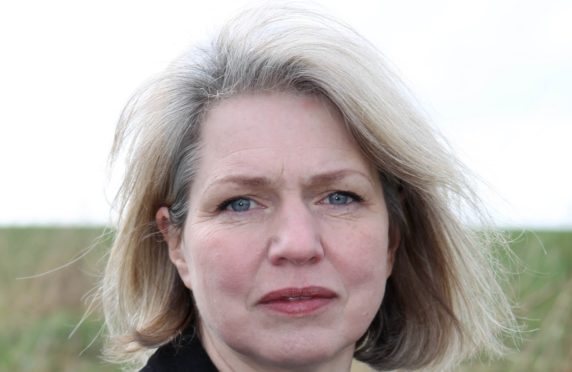 A prominent Conservative councillor in Fife has resigned amid claims the party is demoralising and alienating supporters.
Linda Holt, who represents the East Neuk and Landward constituency in north east Fife, sent her resignation to Scottish Conservative Party chairman Rab Forman and campaign director Mark McInness on Monday.
She will now serve as an independent councillor with immediate effect.
Ms Holt, deputy leader of the Fife Conservative group from May 2018 until May 2019, said she had agonised over the decision for several months but felt the situation and the way the party was being run in Fife had become untenable.
She said: "I have resigned my membership of the Scottish Conservative and Unionist Party because I believe I can be a more effective voice for the East Neuk and Fife as an independent.
"My decision has been a long time coming, and reflects a growing awareness of the deep-rooted dysfunction in the party at local association, council group and Scottish levels.
"This dysfunction has not only demoralised and alienated supporters, it also prevents the party from being proactive in fighting for the interests of ordinary Fifers."
Ms Holt said she could no longer give her support to Tony Miklinski, a fellow Fife councillor and the Conservative candidate for North East Fife in the forthcoming General Election on December 12, and was opting instead to pledge her support for the Liberal Democrats.
"I remain a unionist, and will be voting for the Lib Dem candidate Wendy Chamberlain in the general election," she said.
"Voting Labour or Conservative in NE Fife is a wasted vote, which only increases the risk of returning an SNP MP and amplifying the nationalist clamour for a second independence referendum."
Ms Holt was elected to Fife Council in April 2017 after topping the poll ahead of the other six candidates with 1,508 (28.9%) of the first preference votes.
Well known for her fervent stance on a number of local issues, in June this year she was found to have breached the ethical code of conduct for local government by not declaring her interest in an anti-wind farm campaign which resulted in her being suspended for two months.
Conservative group leader on Fife Council, councillor Dave Dempsey said he was "disappointed but not surprised" by Ms Holt's decision.
He added: "I certainly don't recognise the party that she describes at all, either locally or nationally, and I suspect the dysfunction she talks about is more in her relationship with the party in Fife rather than the party itself.
"We've been aware for some time that she has not been happy but it has been her decision to become increasingly detached from the rest of the group in Fife.
"While I'm disappointed by her timing, I do wish her well."