VIDEO: Shattered glass on Fife street after car ploughs into window of Ladbrokes
By
Craig Smith
December 4 2019, 2.51pm
Updated: December 5 2019, 9.49am
A video highlights the damage caused by a car that ploughed into a betting shop in St Andrews on Wednesday afternoon.
Onlookers were stunned to see a light blue Fiat 500 crash into the frontage of the Ladbrokes bookmakers in Bell Street shortly after 2pm.
Footage, above this article, shows a scene of shattered glass on the street as emergency officers survey the damage.
The building's front window and doors suffered extensive damage after the vehicle, which was being driven by a woman, somehow veered off the road and across the pavement.
Fortunately no-one was hurt, either inside or outside the building.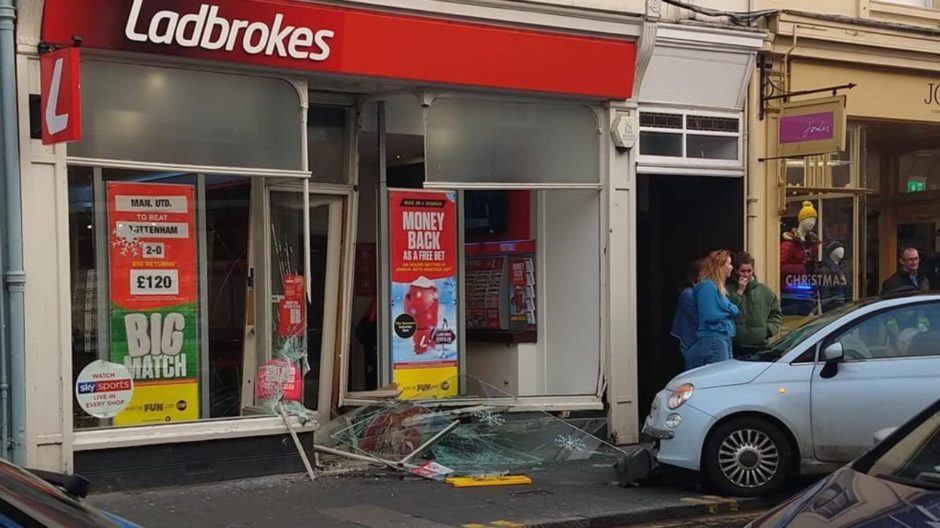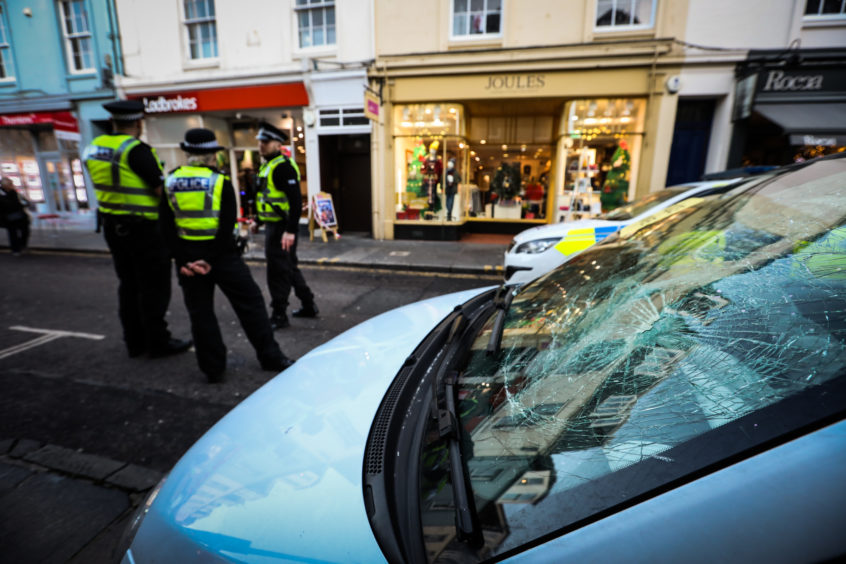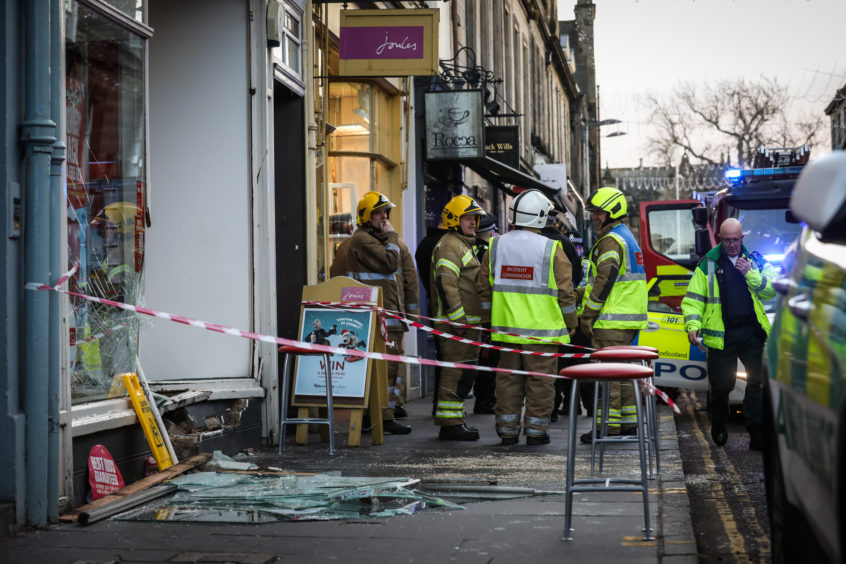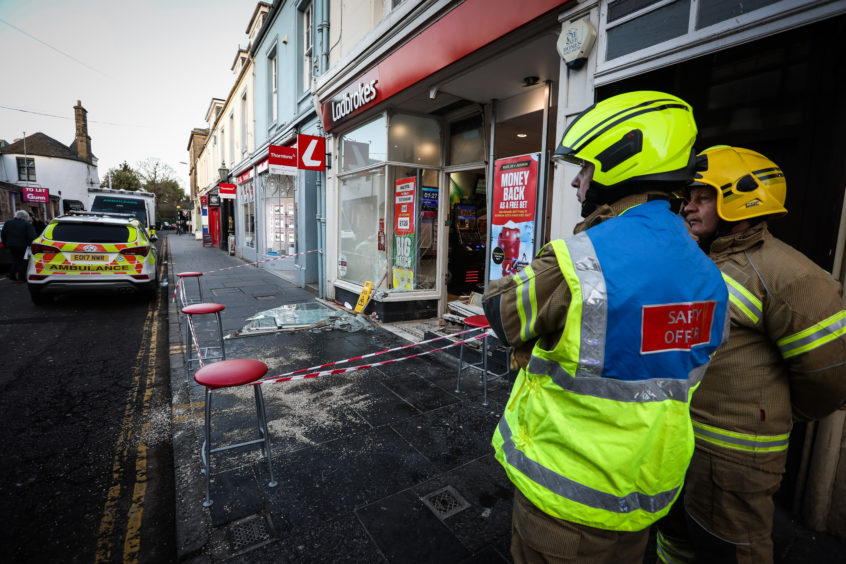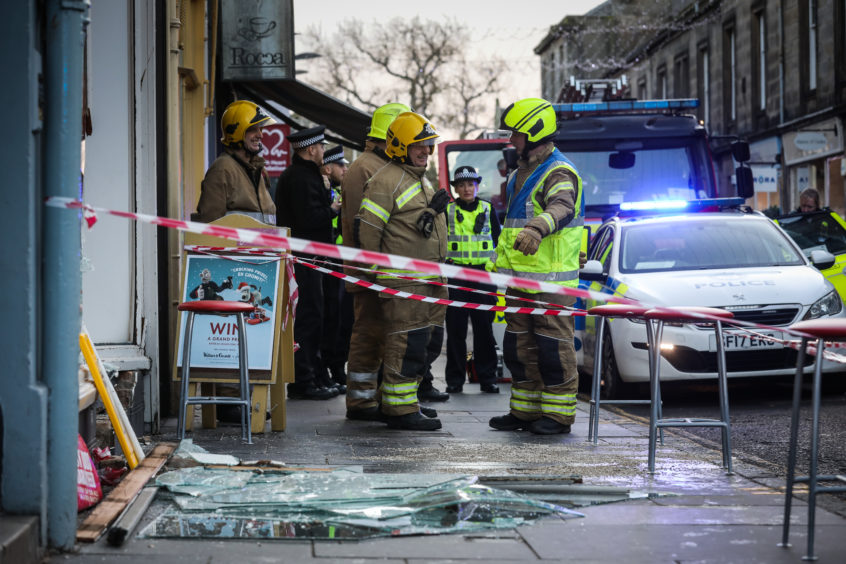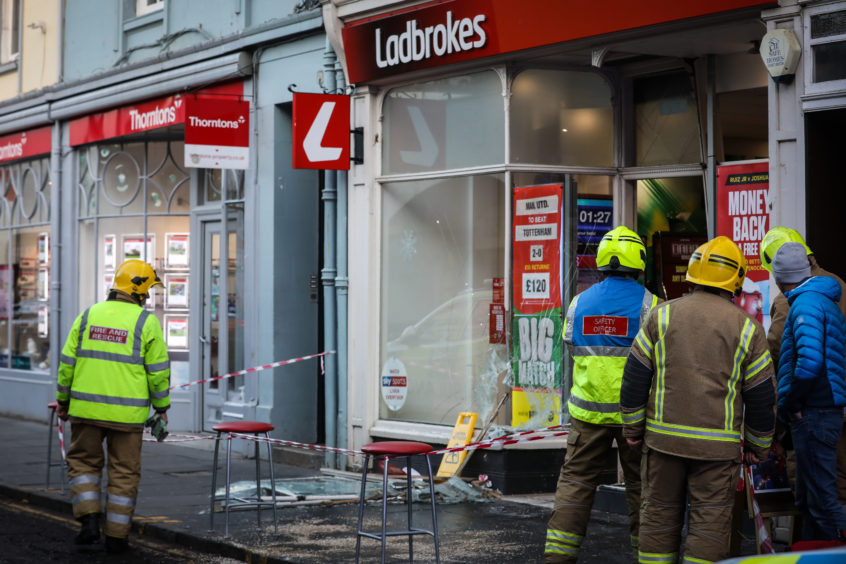 A Police Scotland spokesman said officers were called at 2.10pm and were still on the scene to direct traffic.
A number of traffic restrictions have been put in place around the surrounding streets, while structural engineers have been called to assess the building's safety.