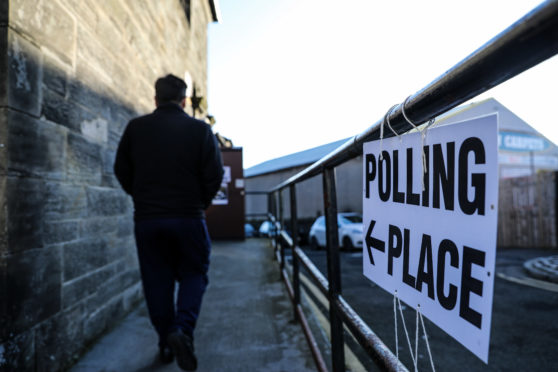 Voters go to the polls on December 12 to elect a new UK Government. The Courier profiles the local election battles.
Angus:
As pointed out by First Minister Nicola Sturgeon, Angus has a long relationship with the SNP – the seat having been a comfortable hold for the nationalists since its creation at the beginning of the Blair years.
That all changed at the 2017 election, when the Conservatives' youngest female MP was returned to Westminster in the form of Kirstene Hair.
To put it into perspective, the last time Angus had a Conservative overall majority was before Ms Hair was born.
The constituency has not been without its difficulties lately, most notably a decline in the number of High Street retailers in once bustling towns like Arbroath and Forfar and the introduction of parking charges, much to the chagrin of the local population.
Farming is the lifeblood of Angus, with rural crime often going unreported but blighting the area nonetheless. Fly-tipping and livestock theft by organised gangs is a huge concern for residents – which is why we asked our candidates how they would tackle each.
Angus voted overwhelmingly in 2014 to remain as part of the United Kingdom but had a higher proportion than the Scottish national average of voters who wanted to leave the EU – at 45% – so Brexit and IndyRef2 will also play their parts.
Angus is deemed vital to the two parties who have tussled it out for control over the years – already Nicola Sturgeon and former Prime Minister Theresa May have ventured into the constituency as part of their campaigns to win on December 12.
Candidates:
Dave Doogan (SNP)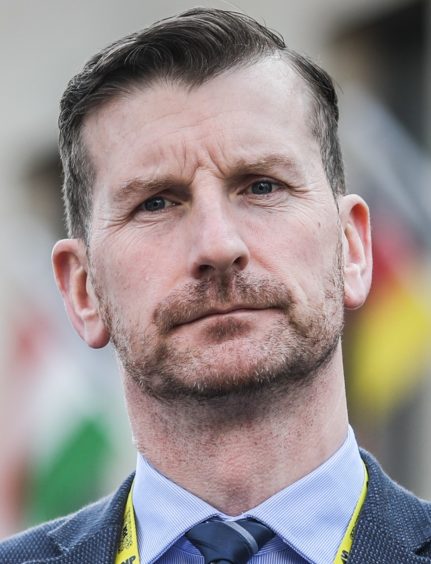 I am working hard for every vote right across Angus to help ensure we get a hard working MP experienced not just in the area of public services but also in the challenges of creating and sustaining a small business like the business I established in 2016. What is unique to Angus is the outrageous cash grab parking charges imposed by this Tory council which have succeeded only in keeping customers away and creating congestion in local streets. As the MP for Angus I would work in support of local businesses to reform or reverse these charges, which are far too high and also deeply inconvenient for motorists.
Kirstene Hair (Conservative)
I have helped tackle the scourge of rural crime in Angus and will do so if elected again. As an MP, I believe there needs to be a tough deterrent on fly-tipping in the form of heavy fines and I also feel there needs to be a higher prosecution rate for this form of crime. I will continue to hold regular meetings with community councils as this previously led to me being able to raise their concerns about rural crime at the highest level. Matters have not been helped by recent cuts to police numbers and concerns of a funding crisis in Police Scotland. These must be addressed by the SNP Scottish Government.
Ben Lawrie (Lib Dem)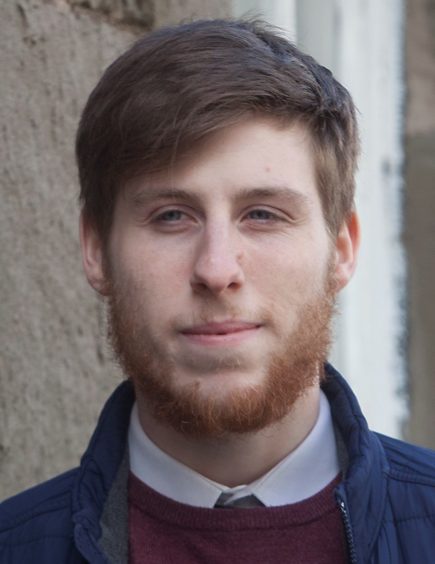 High Streets across the country are struggling due to a mixture of pressures, such as the burden of business rates, the rise of online shopping and a weak economy, all compounded by continued Brexit uncertainty. A Liberal Democrat government would stop Brexit on day one. I believe that we also need to reform the broken business rates system to level the playing field between the high street and online businesses. There also needs to be far greater investment in public transport and active travel so our high streets are more accessible by means other than car. This is particularly important in Angus.
Monique Miller (Labour)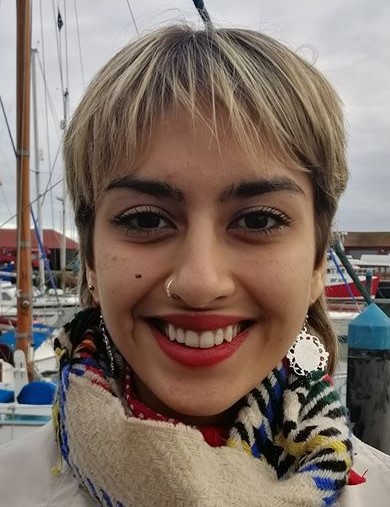 The failing high street is another symptom of economic decay under the current Conservative Government and the lack of state intervention to level the playing field between online business and local enterprises. The Labour Party has a bold and ambitious plan to reform our town centres, whether through action such as free broadband for all, fair taxation of online retailers to provide funds to invest in better infrastructure and incentivising more and better transport links to reduce car dependency and the need for car parking. That's the real challenge we all need to get behind in Angus.
Dundee East
Dundee East has been an SNP seat since 2005, when candidate Stewart Hosie won by 383 votes over then Labour representative Iain Luke.
Labour had held the seat since the Thatcher era, winning in 1987 following two terms as a nationalist seat under former SNP grandee and leader Gordon Wilson.
Until the late Mr Wilson won the seat in 1974, Dundee East had existed as a Labour stronghold since its creation in 1950.
As a constituency, the boundary stretches from Old Glamis Road in the city to Carnoustie – and takes in other Angus towns including Monifieth and Monikie.
Some of the highest ranked areas of deprivation in Scotland are located in the constituency. Around 22% of the constituency is regarded as being in the most deprived, according to statistics from Citizens Advice Bureau.
Drug deaths afflict the area, adding to the city's overall position of having one of the highest drug death rates in the developed world.
Employment continues to be an issue for residents in parts of Dundee East. Of the people it helps, the Citizens Advice Bureau says around 37% are unemployed or unable to work due to ill health.
The recent closure announcement of the Michelin factory in the north-east of the city will also have an impact on the surrounding area.
We asked candidates what they would do to help stem the city's drug death crisis and increase employment prospects in Dundee East – including whether they would decriminalise possession of drugs.
Brexit will, of course, have an impact on how the constituency's economy will perform.

Candidates
Michael Crichton (Lib Dem)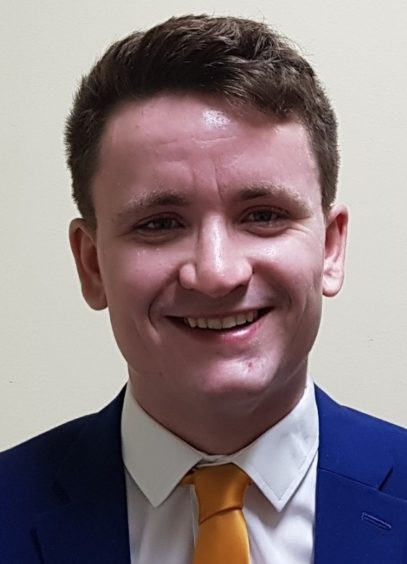 The Tay Cities Deal will bring vital investment and jobs to Dundee and the wider region. My first task as MP for Dundee East will be to ensure that the promises of the UK and Scottish governments to fund the deal are kept and key projects are delivered. Creating certainty around Scotland's constitutional future is essential. I believe that means a strong Scotland within both the UK and the European Union. I work in a local business and have seen first-hand the difficulties high street retailers are experiencing. We need government to give greater support to local businesses.
Rosalind Garton (Labour)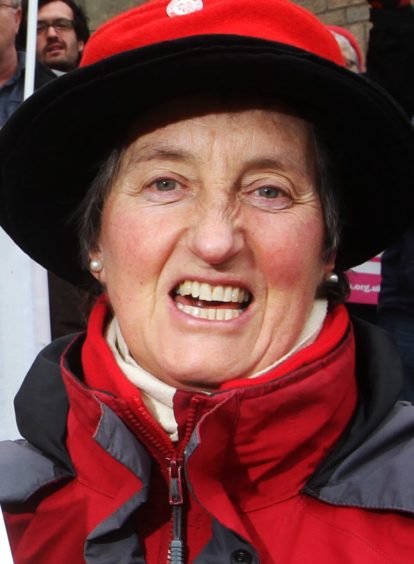 As the MP for Dundee East, I would work to ensure that Dundee can no longer be referred to as the drug deaths capital of Europe. A Labour government will establish a Royal Commission to develop a public health approach to substance misuse, focusing on harm reduction rather than criminalisation. Addiction services need to be better integrated with mental health treatment. Scottish Labour wants increased resources for community-based interventions. It wants the restoration of the £40 million of SNP Government cuts to alcohol and drug partnerships' funding which services have faced since 2014/15.
Stewart Hosie (SNP)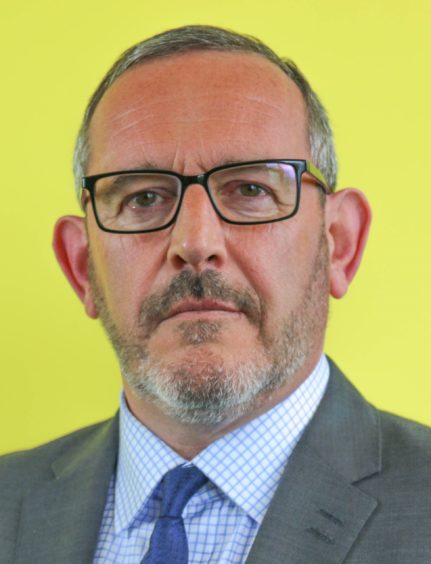 Encouraging investment and jobs in Dundee requires a combination of infrastructure, direct assistance and a brilliantly educated workforce. I will continue to support the Scottish Government, the SNP-led city council and businesses making positive investment decisions in Dundee, and fighting for our share of the multi-million-pound Tay Cities Deal. On the issue of tackling drug deaths, I welcome the Scottish Government's Rights, Respect and Recovery strategy. The SNP also calls for the devolution to Scotland and the urgent reform of the 1971 mis-use of drugs act which is now not fit for purpose.
George Morton (Independent)
(Candidate refused to submit photograph)
The main beneficiaries of the 1930s prohibition of alcohol in America were the mafia. Drugs should be legalised. The theft and robbery associated with illegality must be stopped. Decriminalisation is a cop-out which does not stop the drugs barons raking in mega-profits. Employers should not be subject to payroll taxes. Indeed, people generally should not be taxed for working. Instead, the basis of revenue should be land values, public property which should no longer be trousered. We need a clean Brexit which the Tories won't give us, and our fish back.
Philip Scott (Conservative)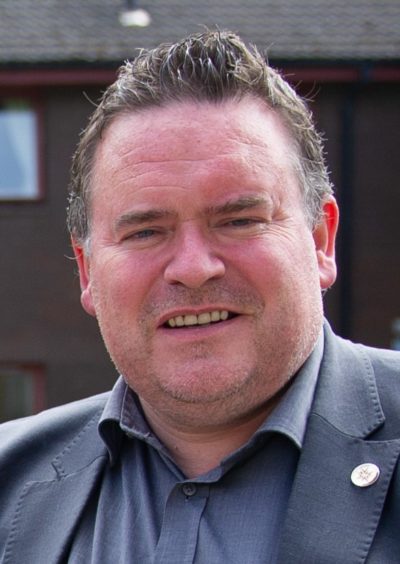 As a Dundee councillor, I am well aware of the massive problem we have with illegal drugs in the city, and I believe everyone in public life in Dundee has a duty to do something to improve the shocking statistics around the issue. To this end, I welcomed the recent Dundee Drugs Commission report that called for more joined-up thinking from the various agencies dealing with these matters, and the tone of the report that suggested we should be challenging the stigma towards users and their families. As your representative at Westminster, I would fight to crack down on dealers, whose wicked trade leads to so much misery.
Dundee West
In a similar vein to its eastern neighbour, the constituency of Dundee West has only ever been represented by two parties – Labour and the SNP.
It was not until Chris Law, who toured the country with his spirit of independence bus during the referendum in 2014, crashed the party in 2015 did it change hands for the first time.
Until then, the seat had solely been occupied by Labour members, since its inception in 1950.
Chris Law swept to victory in 2015 during the so-called Night of the Long SgianDubhs, taking more than 61% of the vote share.
At the snap election in 2017, his share was cut by more than 15%, but he still enjoyed a majority of more than 5,000 – which in Courier Country is quite high.
Like Dundee East, there are pockets of severe deprivation in the constituency. People who have grown up in Lochee have a life expectancy of a decade less than those who live and grow up in Broughty Ferry – seven miles away.
We asked candidates how they would make sure the gap between the most deprived and less deprived could be shortened and how they would shout for the city as a whole if returned to Westminster.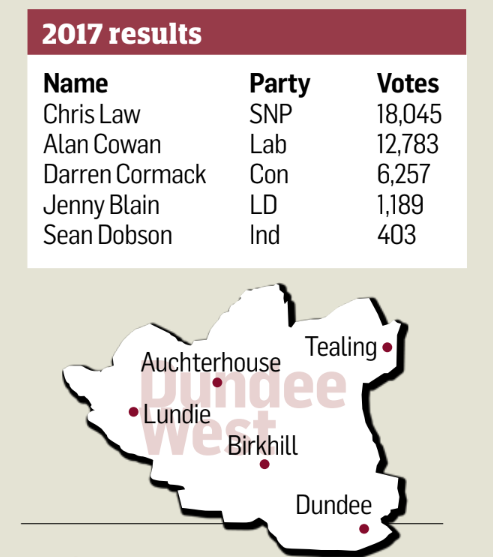 Candidates
Quinta Arrey (Christian Peoples Alliance)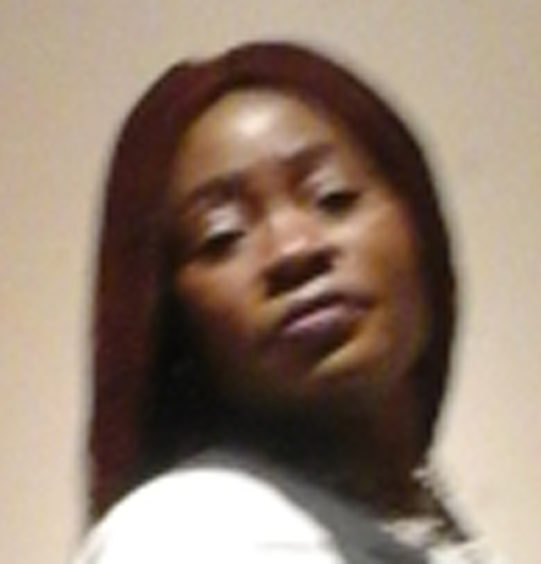 We must acknowledge the existence of a strong union and rise above our fears and divisions. I am going to act immediately to push for reforms in child health in all policies, including women's health during and after pregnancy, elderly, tobacco control, obesity and mental health. I believe it is important to put a cap on out of pocket costs of meds and hold pharmaceutical companies accountable, regulate how much these companies are putting on R&D and not just exporting profits. Job creation and educational reforms will be prioritised. Together we can cause a revolutionary change through partnership, participation, perseverance and prayers.
Daniel Coleman (Lib Dem)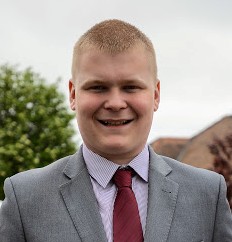 As MP for Dundee West, it will be my priority to put the voices of local people at the heart of the job I undertake to represent everyone in the constituency. I will make every effort to consult with residents through weekly surgeries and monthly walkabouts around the constituency. That way, I can hear what is affecting people and what they want done. I will also use my time in parliament to speak up for Dundee West, holding the government to account and raising local matters with government ministers. It is vital that Dundee West's MP helps to bring to our city more jobs and funding for vital services and these will be priorities for me.
Chris Law (SNP)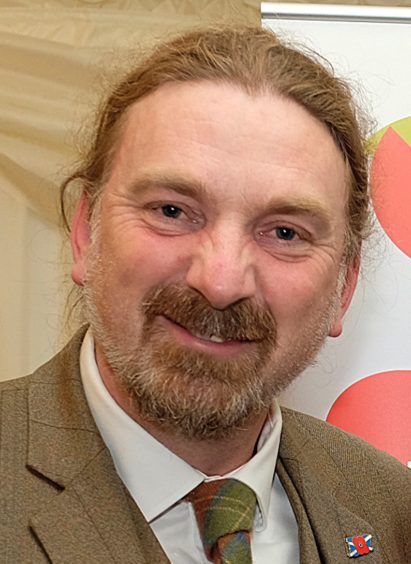 Tackling inequality is a key priority for the SNP. We have made tremendous progress in recent years by closing the attainment gap, using new social security powers to increase Carer's Allowance, protecting disability benefits and mitigating the worst impacts of Tory welfare cuts. Despite these successes, uncertainty caused by the Brexit mess has made addressing these challenges more difficult. Families on low incomes can't afford more years of a Tory government determined to impose a damaging Brexit on Scotland. A vote for the SNP is a vote to escape Brexit and put Scotland's future in Scotland's hands.
Jim Malone (Labour)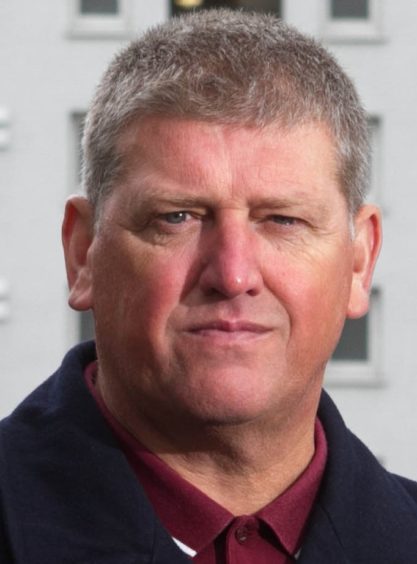 I believe that I am the person who can bring the citizens of the city closer together. I believe that the climate emergency should be the wake-up call for all politicians to restructure our economy through a "green revolution" with investment in new technologies bringing a "green industrial hub" to Dundee as promised by a Labour government, new apprenticeships and full rights from day one for all workers. May I take this opportunity to assure everyone that I will not be Westminster's voice in Dundee I will be Dundee's voice in Westminster. Vote Malone for Dundee West.
Stuart Waiton (Brexit)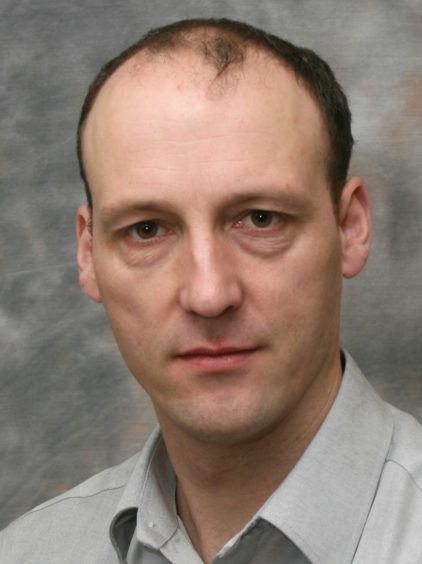 Mr Waiton focused on Brexit, saying: The Scottish Government is undermining democracy by refusing to accept the Brexit vote. The Scottish people voted to remain in the UK and then as part of the UK the Brexit vote won the day. Today, the campaign against Brexit is contemptuous of the electorate and is a threat to democracy. Whether it takes the form of patronising the electorate or criminalising parents who dare to lightly smack their child, or undermining our right to freedom of speech, the political class have become aloof and elitist.
Tess White (Conservative)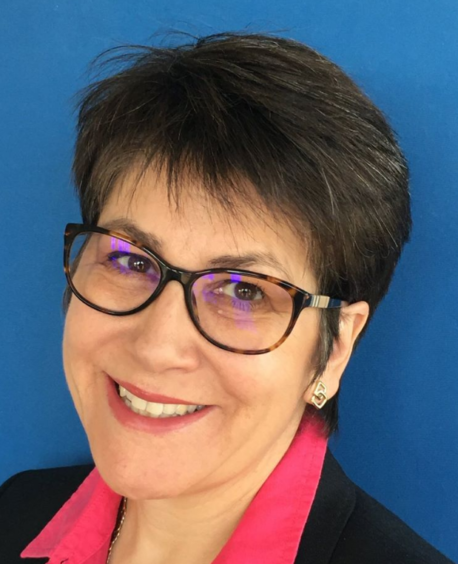 There is multiple deprivation in Dundee which is not just about being poor or wealthy. It is about equality of opportunity which the SNP council, SNP Scottish Government, SNP MSPs and SNP MPs – the one party state of Dundee – has failed to address for over a decade. I welcome the Tay Cities Deal and am keen to support Westminster/Holyrood projects of this kind ie investment in supporting Dundee Airport and guaranteeing the London air link. I will press for a Waterfront Development "social dividend" so that the millions invested in the waterfront bring a return for all in Dundee.
Dunfermline and West Fife
A relatively new constituency, Dunfermline and West Fife was created in 2005. The seat has been held by Labour, the Lib Dems and the SNP in that time – including for a time by Scottish Lib Dem leader and MSP for North East Fife Willie Rennie.
SNP candidate Douglas Chapman won the seat for the nationalists in 2015, with a large majority of 10,352 over Labour and more than 50% of the vote share. This was drastically cut at the snap election in 2017, down to 844 votes.
Like elsewhere in the kingdom, the largest vote share was not to the second-placed Labour candidate, but the Conservatives.
The December 12 election will be the second time Labour candidate Cara Hilton – herself a former MSP – and Mr Chapman have contested the seat.
The seat stretches from Kincardine in the west, to North Queensferry in the south, to Crossgates in the east and Hill End in the north.
Voter turnout has an average of 66.4%, reaching a high of 71.6% during the 2015 general election.
The constituency hosts a number of iconic Scottish landmarks, including the Queensferry Crossing. Babcock shipbuilding is also based in Rosyth, which was recently awarded multi-billion-pound contracts for Royal Navy frigates.
The contract to assemble five frigates is likely to see a multi-million-pound investment into Rosyth and secure jobs at the site for almost a decade.
Defence, shipbuilding and the environment are important issues in the constituency, with candidates answering questions on those topics ahead of next month's vote.
Candidates
Rebecca Bell (Lib Dem)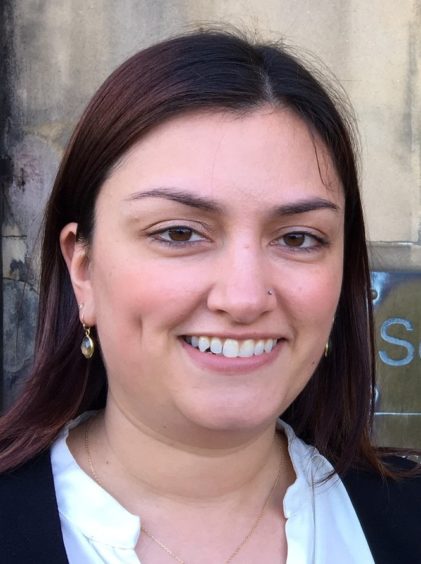 Working to reverse climate change is one of the main reasons I got into politics. The environment must be at the top of the agenda if we are to leave a habitable planet for the next generation. However, I don't believe a strong economy and a clean environment are necessarily mutually exclusive. The Lib Dems want to decarbonise the power sector completely, supporting renewables, household and community energy to create jobs and cut fossil fuel imports. We'd aim to reach at least 80% renewable electricity by 2030. We would also plant 60 million trees a year. We've also got ideas for public transport investment, warmer homes and waste reduction.
Moira Benny (Conservative)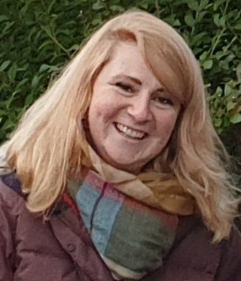 As MP for Dunfermline and West Fife, Rosyth is an important part of the community, providing jobs and opportunities for local people. The UK Government has secured £1.25bn in contracts which will secure 2,500 jobs in Rosyth. This is great news for the area and great news for our armed forces personnel to provide a service to those who need us across the world. A strong economy and a clean environment are not mutually exclusive to each other. By investing in green projects and having an environmentally-focused budget, it will allow us to grow the sector and develop technology to help us reach our commitment of net carbon zero by 2050.
Douglas Chapman (SNP)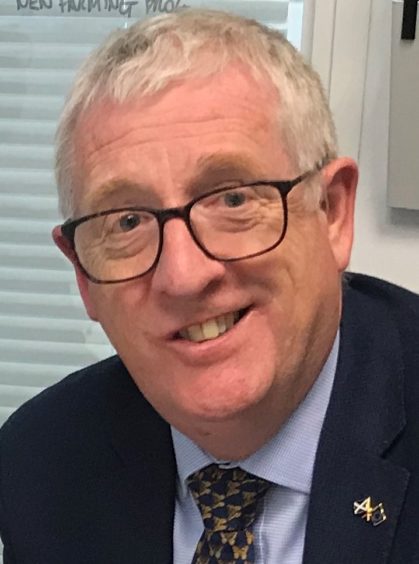 The skills and talents we have in our constituency are second to none. I have consistently promoted this through debates and with meetings with government ministers to make them aware what we have to offer. We are investing in three new high schools and a new Fife College campus. With Talgo setting up a manufacturing base in Kincardine, new frigate contracts for Rosyth Dockyard, tourism figures on the up and our improved connectivity through the Queensferry Crossing there is a lot of good news around. I want to continue my focus on a West Fife rail line and a Euro Ferry link which will see freight and passenger service re-established into the heart of Europe.
Mags Hall (Green)

Fife is the front line in tackling the climate emergency. A Scottish Green New Deal could deliver an economic boost and a clean environment, as we move away from heavy polluters into a sustainable future. The proposed Talgo factory shows green technology could employ more people than fossil fuel industries ever did and as MP for Dunfermline and West Fife I will prioritise delivering jobs in renewables, green transport and retrofitting of homes. There is relief at the confirmation of further MoD work, but there will be demand for sustainable shipbuilding and we must diversify Rosyth to take advantage of this.
Cara Hilton (Labour)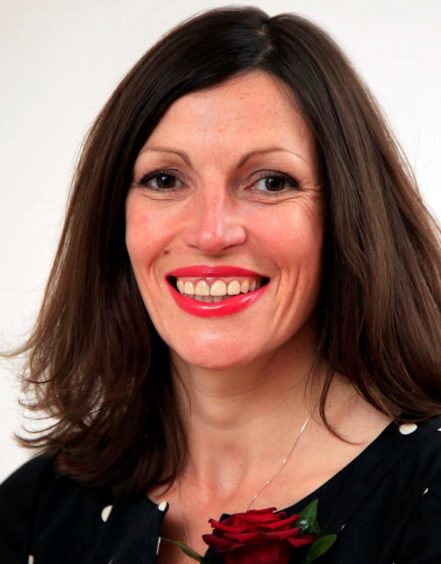 Our UK defence industry is world leading. Labour will continue to work with manufacturers, trade unions and export partners to support innovation and maintain our highly skilled workforce and world-class apprenticeship programme. Rosyth has delivered two Queen Elizabeth class aircraft carriers, the most advanced ever built for the Royal Navy. I will fight to bring the QE refits back to Rosyth and will seek to expand existing Naval construction and refits by campaigning to bring the Type 31s back to Rosyth for maintenance. Labour will deliver a National Shipbuilding Strategy that keeps Royal Navy and Royal Fleet Auxiliary shipbuilding contracts in the UK.
Glenrothes
The Glenrothes constituency has existed since 2005 and stretches from Methil in the east, to Cardenden in the south-west.
Labour held the seat for 10 years, before the SNP won it in 2015 with a large majority of 13,897 and almost 60% of the vote share.
Having once been dubbed "Labour's safest seat", the party has had to be content with second place after Peter Grant's success although the whopping majority was slashed in 2017 to 3,267.
Like elsewhere in Fife, the swing of the vote share at the snap election in 2017 was not to Labour's runner-up, but the third-placed Conservatives.
Labour and the SNP have tussled it out for control every election since 2005, which included a by-election in 2008.
Glenrothes itself is home to Fife Council's headquarters and has often served as a bellwether for the public mood.
The area once formed part of the fabled "silicon glen", with a number of technology and manufacturing companies based in the area.
With this in mind, we asked candidates what they would do to attract new companies and technology innovators to the constituency, as well as how they would develop connectivity to nearby cities and other parts of Fife.
The constituency is around 30 miles from both Dundee and Edinburgh and the recently resurrected Levenmouth railway is sure to bring a boost to commuters who travel to both and live in the constituency.
The Brexit Party has dropped listed candidate Victor Farrell – who will still appear on the ballot paper but as an independent – after homophobic and Islamophobic comments were discovered on the candidate's Facebook page.
Candidates
Pat Egan (Labour)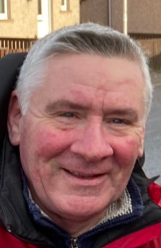 We have a history of delivering in new technologies in Fife, and Glenrothes was built as a new town which attracted many foreign investors. But we must learn the lessons from our past, most of these companies bailed out to use cheaper labour in eastern Europe and in Asia, after receiving massive grants from the UK Government. Therefore, we will ensure that any government investment must include research and development, working in partnership with the Scottish Government, Fife Council, universities and colleges to stay ahead of the curve in innovative technologies.
Victor Farrell (Independent)

The Glenrothes constituency also includes great places outside of Glenrothes, some of which are considered to be some of the most deprived areas in the county. The possibilities of further development for this area is phenomenal, and despite the sometimes challenging social conditions, I think the working-class people here would rise to the opportunities of the further revitalisation of the area and the resurrection of many brown sites. I would, therefore, ensure that more 'Business Evangelists' for these areas would be sent out to sell those opportunities and be enabled to bring British business to the area.
Peter Grant (SNP)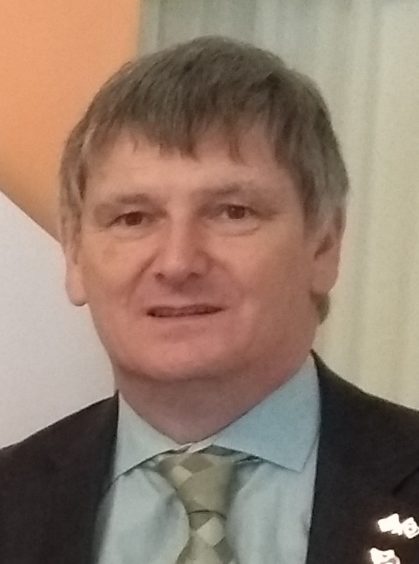 Central Fife has the potential to be a world leader in renewable energy businesses but for too long it has been let down by inaction and obstruction from both Labour and Tory governments in London. I will support the ongoing work by the SNP Scottish Government and Fife Council to attract these businesses to Fife. The SNP Government has committed to the early reopening of a passenger rail service to Leven and I will press the UK Government, who still control some aspects of our rail network, to co-operate fully with this. I will continue to oppose UK Government policies that discriminate against the clean energy sector.
Jane Liston (Lib Dem)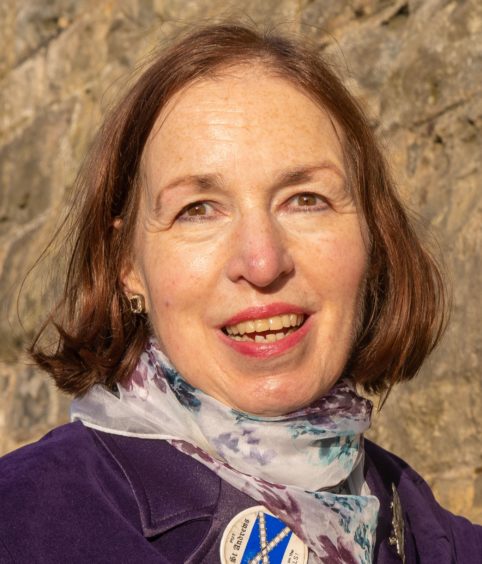 I would work with the likes of the Federation of Small Businesses and Fife Chamber of Commerce, to ensure that employers are aware of what the local workforce has to offer. I would also seek to change the DWP approach to involve employers more, to enable job seekers find the right job. Integrated public transport is also essential, including a dedicated connecting bus service between central Glenrothes and the trains at Markinch and Glenrothes-withThornton railway stations. The new Levenmouth rail service must have a good connection at Kirkcaldy for trains to Markinch, to maximise work and study opportunities.
Amy Thomson (Conservative)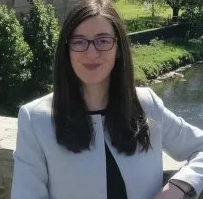 I've put business at the heart of my campaign. Towns like Glenrothes need to continually attract new, high quality jobs including in sectors like technology and manufacturing. One change we can make is building an increasingly skilled workforce that encourages truly lifelong learning, supporting people to retrain and refresh their skills throughout their working lives. But there is also a cluttered landscape of support, with different bodies and different levels of government doing different things. So, I would want to see greater coordination between these organisations.
Kirkcaldy and Cowdenbeath
As is the story at this year's general election across Courier Country, Kirkcaldy and Cowdenbeath constituency candidate Lesley Laird's majority was incredibly slim at the 2017 election.
The Labour hopeful won the seat back from the SNP by 259 votes. Again, the largest increase in vote share was to the Conservative candidate, who doubled their vote on the 2015 election last time.
Former prime minister Gordon Brown had held the seat for a decade before standing down in 2015, with the constituency before then being in Kirkcaldy and the separate Dunfermline East boundaries – both of which were held by Labour since the 1970s.
A number of recognisable faces are running in this year's contest, including former Fife SNP council group leader Neale Hanvey, who is now standing as an independent after a row over alleged anti-Semitisim, and Conservative councillor Kathleen Leslie.
The constituency has suffered a number of retail departures recently, leaving towns with empty high streets. Continued problems with rail connections also leave constituents feeling frustrated – both issues forming the basis of our questions.
Candidates
Gill Cole-Hamilton (Lib Dem)
The rise of online commerce is ripping the guts out of our local town centres and Kirkcaldy is no different. I want to see an investment in making Kirkcaldy a centre for tourism, capitalising on its impressive seafront and rich cultural heritage. Stopping Brexit will reduce the threat to our living standards and allow much needed inward migration. Investment in education is also a key priority for me in terms of kickstarting the local economy. Fife's train service has been deplorable for far too long and not all parts of the constituency have an adequate bus service.
Neale Hanvey (Independent)
I have a strategy that would give Kirkcaldy a unique identity to attract visitors and provide them with a great experience. This needs to be done in partnership, so I will be attending the Fife Partnership Plan4Kirkcaldy town centre regeneration initiative. The frustration passengers experience on their daily commute is clear and there is a need to accelerate the delivery of new trains. However, half of all delays on the rail network are attributable to Network Rail – who answer to Westminster, not Holyrood.
Lesley Laird (Labour)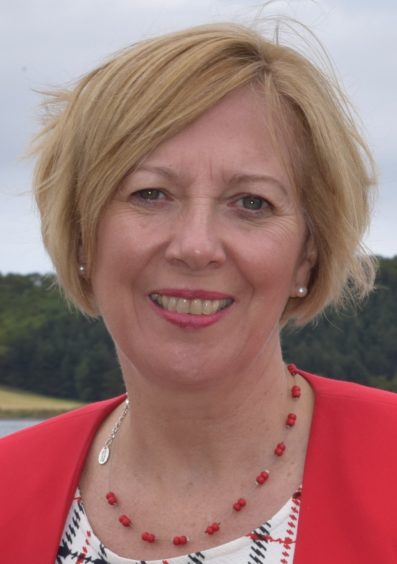 Kirkcaldy High Street has particularly suffered from online retail/bank closures. I have a track record of collaborative working and if re-elected would bring businesses/individuals and Fife Council together to develop a progressive town centre plan. We're finally seeing signs of investment; a masterplan would bring clarity for Kirkcaldy, bringing it back to life, creating jobs and boosting the economy. Labour's manifesto sets out our plans for town centres; a National Transformation Fund and plans to nationalise Royal Mail, giving us back high street post office banks. Labour will renationalise rail and standardise fares.
Kathleen Leslie (Conservative)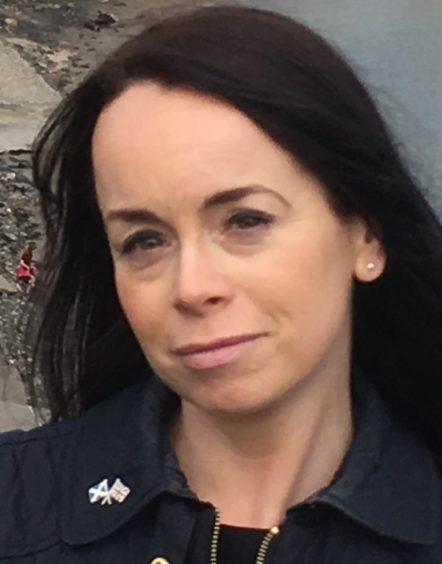 As an MP, I would encourage Fife Council to develop a long-term strategy with the Scottish Government to address the changing retail environment. We need practical steps like reducing or removing parking charges and reducing business rates. We need to look at depedestrianising Kirkcaldy High Street. The contrast between the vibrant high streets of Burntisland and Cowdenbeath and the increasing number of empty units in Kirkcaldy is marked. I would encourage the SNP government to take responsibility for the ill-judged award of the rail franchise to Abellio.
Scott Rutherford (Green)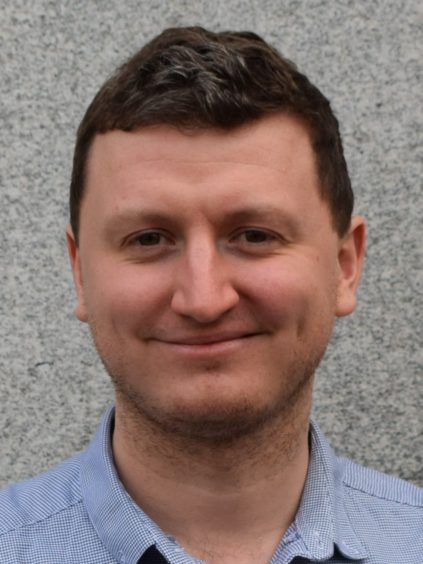 A Scottish Green New Deal could revitalise our public transport through growing and improving our bus, rail and active travel networks. For too long, Fifers have been let down by increased rail fares, repeated delays and cancellations. We need a public transport system and operator fit and able to meet the demands of the 21st Century. Our long-term aim is to provide free public transport for all and in the immediate term we support extension of free bus travel to everyone under the age of 21. This has been demonstrated to work elsewhere in Europe and Scotland must be next.
Mitch William (Brexit)
Kirkcaldy High Street is on its knees. We must transform the promenade into a park-like setting, linking it to the High Street. The only thing that can save the High Street as a retail outlet would be a Primark. High Street/Promenade must be thought of as one and exploited as such. We must create a nice place to visit and a good place for leisure.
North East Fife
There is a reason journalists and political analysts have been journeying to the picturesque settings of North East Fife of late – namely the two votes which separated SNP candidate Stephen Gethins from his Lib Dem challenger in 2017.
Mr Gethins wrested control of the seat in 2015 from the Lib Dems – who had controlled the constituency since 1987.
North East Fife is the UK's most marginal constituency and since even before the general election was the merest glint in Boris Johnson's eye, both the SNP and Lib Dems have been on a war footing.
Willie Rennie's Lib Dems announced their contender at the start of the year – even though there was still another three years of parliament to play out. North East Fife is their top target.
The Conservatives are running this election with the same candidate as 2017, Councillor Tony Miklinski. Cabinet minister Michael Gove earlier this year called the seat a three-way constituency, as the Tory came within 3,655 votes of winning. The Conservatives could run close again, with the Brexit Party choosing not to stand this year.
Similarly, the Greens have opted not to stand which could help both the SNP and Lib Dems. Labour hasn't polled more than 5,000 votes in a decade.
As well as the famous St Andrews University, the constituency is home to farming and agriculture.
We asked how as MPs they would retain graduates in the constituency and how they would protect farmers.

Candidates
Wendy Chamberlain (Lib Dem)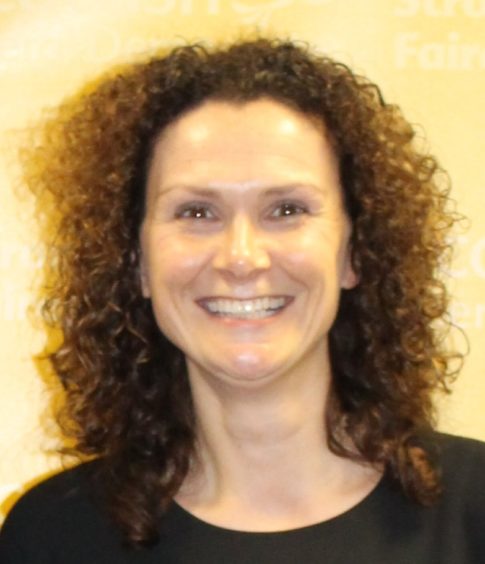 Farming and agriculture is at the heart of many of our communities across North East Fife. Sadly, the looming threats of Brexit and independence have created an atmosphere of unrelenting pressure for many operating in the sector. As MP I would fight to safeguard access to markets, protect the designations of our world-class food and drink sector, and to eliminate the threat of tariffs of up to 40% by fighting against a damaging exit from the EU. I would also fight to lift the counterproductive cap the Conservatives have set on the Seasonal Agricultural Workers Scheme.
Stephen Gethins (SNP)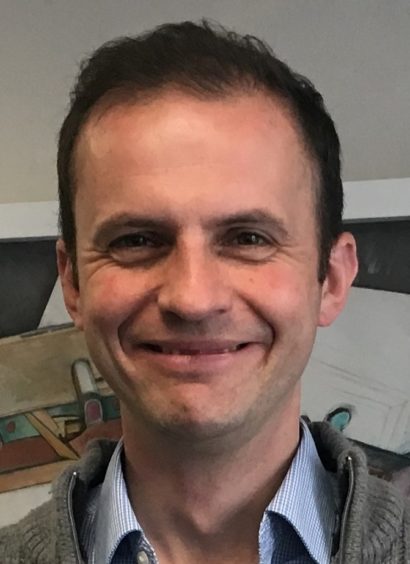 NE Fife needs an MP who can go back to work, day one after the election. Decisions taken in the first six weeks after the general election will have an impact on us all. The next Brexit deadline on January 31 means our MP will have to hit the ground running. Given my experience I believe that I am best placed to do that. The EU Single Market has been one of the great post-war success stories allowing our food and drink industries to flourish ensuring that local produce has access to the biggest market on Earth. It also ensures that local world-leading research institutions have access to crucial EU funding.
Wendy Haynes (Labour)
Leaving the EU without a deal would be disastrous for farmers. Labour will negotiate a sensible deal ensuring that frictionless trade is preserved, food production standards are maintained, and freedom of movement is protected, in the event of leaving the EU. I am keen to remove disincentives for local people to work on farms, and to improve access into farming for new entrants. I would work with agricultural organisations to support environmental land management and sustainable methods of food production. Transport is a key issue. I want to see better rail and bus services.
Tony Miklinski (Conservative)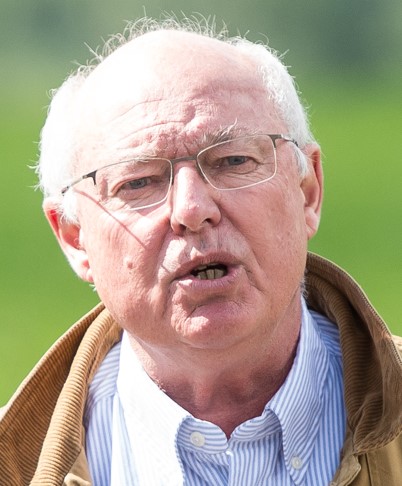 I have lived on farms for much of my life and understand how hard farmers have to work to make a decent living. Under the SNP, almost half of Scottish farmers do not make enough money to pay themselves the equivalent of the minimum wage, but people have to be fed and we need our farming and agriculture industries to thrive post-Brexit; and that's the first thing on my agenda. Get Brexit done and remove the crippling uncertainty that affects all business decisions in the UK. Thereafter, I would deliver on Conservative pledges and protect our free access to the UK market.
Ochil and South Perthshire
Had Brexit and its subsequent fallout not captured the political narrative for the last three years, there was every chance Ochil and South Perthshire would have been subsumed by surrounding constituencies and remembered in encyclopedias as places which once were.
Thankfully, for us, any boundary changes proposed by the last Conservative government have been overlooked (for just now, the Tories have promised boundary reviews in their manifesto).
It is one of Scotland's larger (by land mass) constituencies, with Crieff, Alloa and Almondbank all catered to by the one MP. It straddles two council boundaries – Perth and Kinross and Clackmannanshire – with our candidates asked how they would best bring together the demographics under one banner in Westminster, as well as how they would help attract jobs.
Conservative candidate Luke Graham was successful in the seat at the 2017 election, beating Tasmina Ahmed-Sheikh by 3,359 votes and increasing the Conservative share by 20%.
The SNP candidate and former BBC presenter John Nicolson previously served the people of East Dunbartonshire between 2015-17 – which is where Lib Dem leader Jo Swinson is contesting.
Mr Nicolson insists he has not been "parachuted" into the constituency by the party and he will represent the people of Ochil and South Perthshire as he did his former seat, where he still lives.
The seat was formed from parts of the old Perth and Ochil constituencies in 2005. For its first decade it was held by Labour, with the old Ochil seat having been a Labour stronghold since Tony Blair was elected prime minister.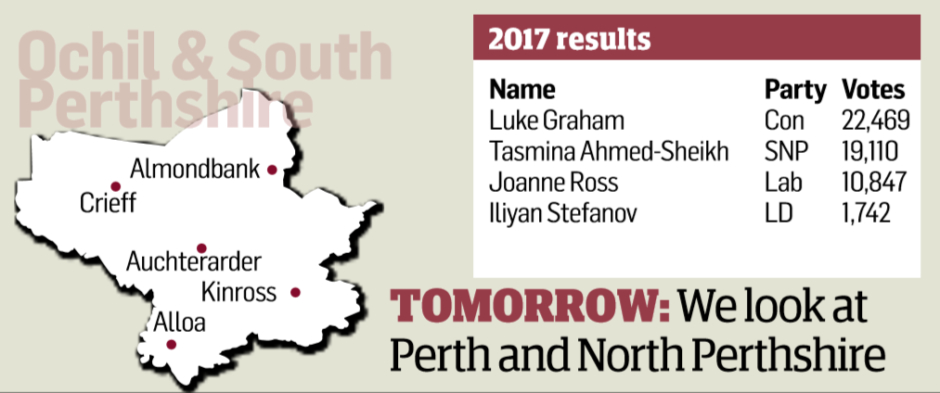 Candidates
Luke Graham (Conservative)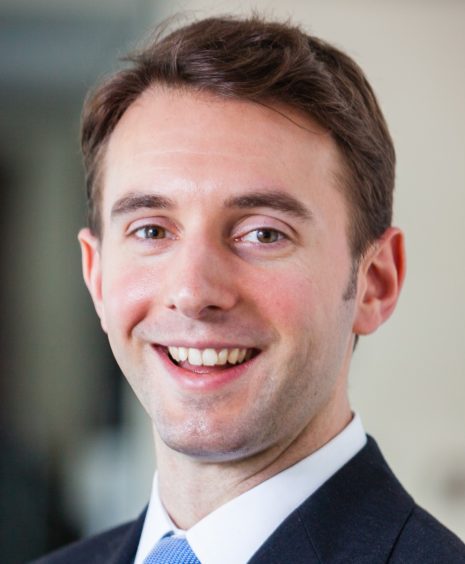 Creating more employment opportunities and getting more investment into your constituency is a key part of being an MP. I have tried to get as much investment into our constituency as possible. This has included holding debates in parliament about the opportunities available, as well as working with Perth and Kinross and Clackmannanshire councils to support initiatives. In just two years I've managed to work with the government and get a dedicated £8m fund for Clackmannanshire, in the first of its kind for a city deal in Scotland, while arguing for additional money to redevelop Perth Town Hall and securing millions for projects that will create jobs.
Stuart Martin (UKIP)
Candidate did not respond to request for statement.
John Nicolson (SNP)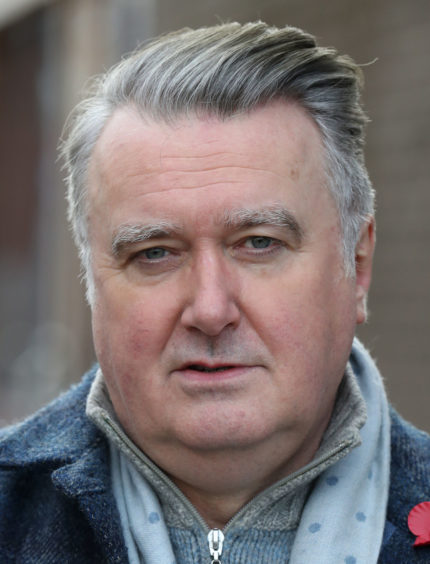 Voters are worried about Brexit. Businesses face uncertainty as they try to factor in the cost of huge tariffs. And our hospitals are stockpiling medicine. This can't go on. Ochil and South Perthshire has stunning landscapes, world-famous produce, and a well-trained and motivated work force. But Tory Universal Credit changes have brought debt and misery to far too many families. And there is income disparity with many people struggling to get by on low wages. When you go to the polls you and your family will have a choice – Boris Johnson's narrow Brexit Britain or Scotland united in choosing our own future.
Lorna Robertson (Labour)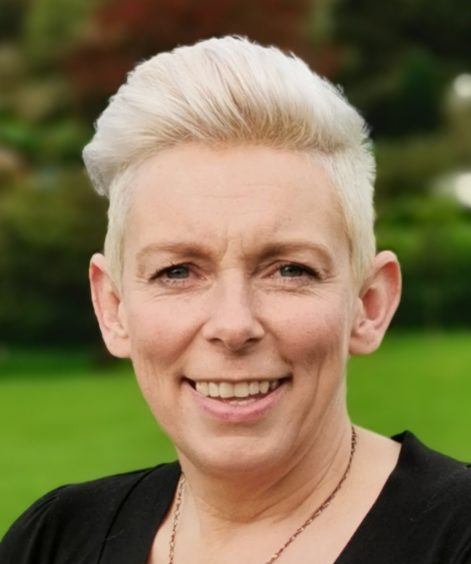 Sadly in the last five years there has been labels ascribed, whether it be Yes, No, Leave or Remain but the only badge I wear proudly is socialist. With Labour investing an additional £100bn in Scotland, we can not only safeguard jobs and skills, but also create 35,000 jobs as part of our green industrial revolution. There are so many communities that have been left behind after the closure of mines and other industries, so many of which are in my constituency, so with this and our council house building programme we can provide well-paid, local employment and build our skills base back up again.
Iliyan Stefanov (Lib Dem)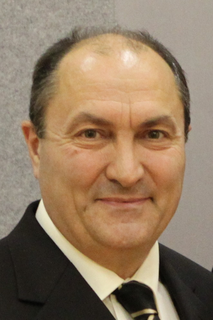 Ochil and South Perthshire may have two councils and health boards but people have similar issues. If elected MP I would try my best to represent the concerns of the voters to the bodies we expect to help us and protect us. Most of the important services are devolved but that means that an MP must be a powerful advocate for people; must work with councils, health boards, police and others to resolve problems. An MP is uniquely positioned to help bring together the ambitions of a constituency and to work towards a shared vision of what we want for our area.
Perth and North Perthshire
Perth and North Perthshire is the second of two Courier Country constituencies to feature the UK's closest marginal, after SNP candidate Pete Wishart won narrowly against the Conservatives in 2017 by only 21 votes.
Despite the race being so close, the former Runrig star received the most votes cast for any SNP politician during that election.
The constituency was formed in 2005 and has only ever had one MP, Mr Wishart. Before that he sat in the North Tayside seat, winning it in 2001 after deputy first minister John Swinney stood down from Westminster.
Since its creation in 2005, only the Conservatives and the SNP have polled more than 10,000 votes each. Labour's best result in the seat came in 2005.
Lib Dem councillor Peter Barrett will contest the seat once more, having run in 2017, 2015 and 2010 – where he recorded his best result.
The Conservatives, too, are running with a familiar face, Councillor Angus Forbes, who is part of the ruling Tory administration.
The constituency covers vast swathes of Perth and Kinross and indeed Scotland, sharing borders with Dundee West, Angus, West Aberdeenshire and Kincardine, Ochil and South Perthshire, Inverness, Nairn, Badenoch and Strathspey, Argyll and Bute, Stirling and Ross Skye and Lochaber.
A predominant part of Scotland's soft-fruit industry is located in the constituency, with candidates being asked what they would do to protect it. They were also asked how they would represent constituents that might not share their political outlook.

Candidates
Peter Barrett (Lib Dem)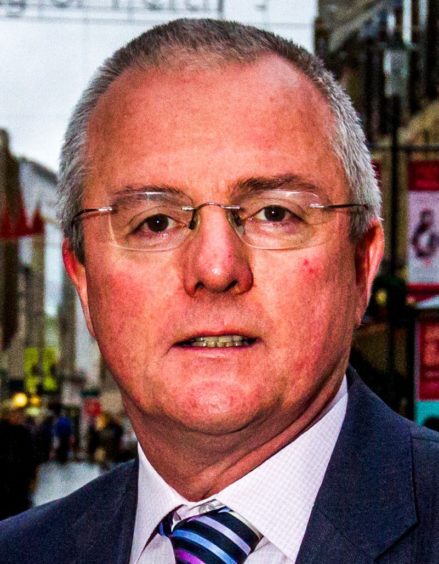 Perthshire soft-fruit growers need foreign workers. Brexit and the end of free movement of labour will cause severe damage to Perthshire's very successful farming sector, which is now struggling to recruit the fruit pickers it needs. The Conservatives' seasonal agricultural workers' scheme has been a shambolic failure causing delays in visa processing and shortages of labour. The Liberal Democrats want to stop Brexit which will guarantee that Perthshire farmers can recruit effectively and secure the workforce they need. We want to protect farmers so they can commit to fulfilling orders without fear of penalties or fruit rotting in fields.
Angela Bretherton (Labour)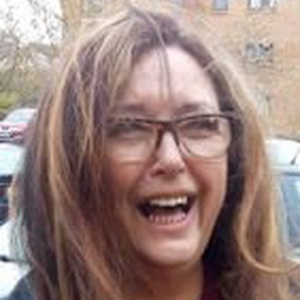 The Labour manifesto promises to allow EU workers employed across soft fruit farming to remain in the UK and reinstate the Seasonal Agricultural Workers Scheme. Underpinning that will be a new agricultural sectoral council to underpin employment standards and wages. We would agree with the NFU that any policy on agriculture must protect standards I am a full-time trade union organiser and central to these roles is the ability to represent members views above my personal views as we are lay member led. This makes a great grounding for becoming an MP. MPs are public servants – we are there to speak for constituents, not ourselves.
Angus Forbes (Conservative)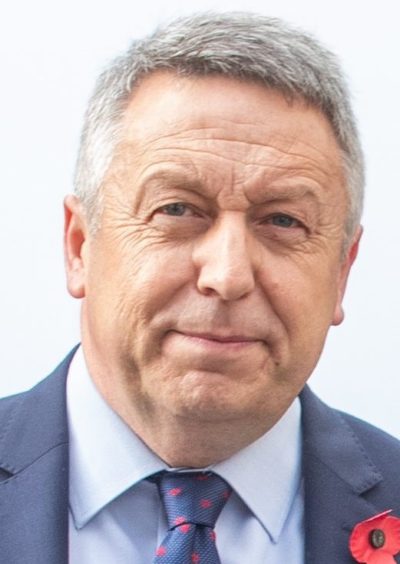 The soft fruit industry is a vital employer which needs government backing, and I welcome the commitment in the Conservative manifesto to guarantee farming support for at least five years to replace the CAP payment, until a Scottish system can be developed. Farmers need access to seasonal labour, and I was delighted at the promise to quadruple the numbers in the Seasonal Agricultural Workers' scheme, taking the total to 10,000. A new Australian-style pointsbased immigration scheme will allow access to the workers needed. As a local MP, I will always put the interests of my constituents first, even where they may conflict with my party's position.
Stuart Powell (Brexit)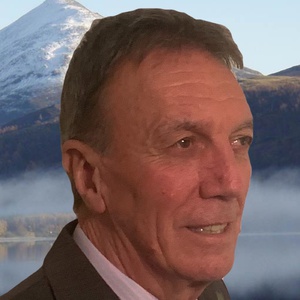 The fruit industry has a need for large numbers of seasonal workers. The current reduced flow from the EU and the government initiative Seasonal Agricultural Workers Scheme which allows 2,500 visas for non-EU workers is already inadequate. I would support a policy that allows Scotland a say in the number of seasonal workers required to ensure the agricultural economy can thrive. It is also important that seasonal workers' visas can be renewed to allow for year-on-year retention so that there is no loss of skills. The suggestion that all permanent visas should have a financial earnings threshold is reasonable so long as the threshold is sector appropriate.
Pete Wishart (SNP)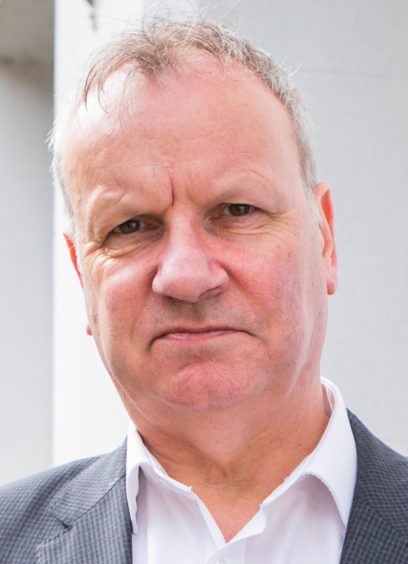 I was first alerted to the crisis in the agricultural workforce two years ago and have worked flat out to have it addressed. Through my work as chairman of the Scottish Affairs Committee I have ensured seasonal workers have become the priority in the rural economy. As a result, we have had the seasonal workers pilot quadrupled. The only way to have this resolved is to end the Tories' hostile policy and take responsibility over immigration ourselves. This is the Brexit election and I am proud that I take instruction on this issue from the people of Perthshire. They voted to remain in the EU and that is what informs my votes in Parliament.