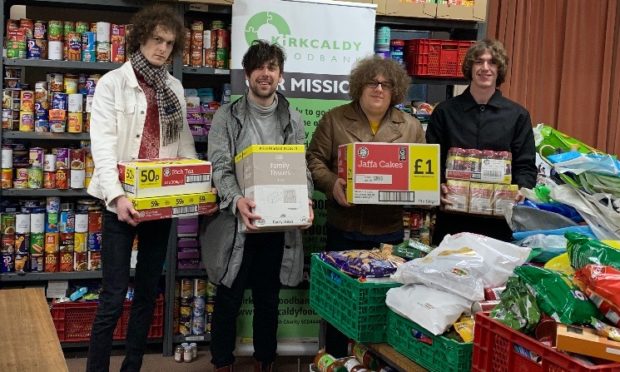 A Fife band who staged a charity concert over the festive season in support of Kirkcaldy Foodbank have thanked the people of the lang toun for lending such great support.
Shambolics singer and guitarist Darren Forbes told The Courier the Christmas benefit concert held at Kirkcaldy pub the Wheatsheaf on December 27 raised £1300 for the foodbank along with a huge donation of food.
"The gig was class," said Darren, 24, whose band recently took a step towards the big time when they were signed by Oasis music mogul Alan McGee.
"The gig was chaotic and was a good nostalgic trip. It reminded us very much of our early gigs starting out in the Shams. It was great to see so many people from Kirkcaldy come together for such a great cause."
Joyce Leggate, chairman of Kirkcaldy Foodbank, said: "We are so grateful to Darren and the band for thinking about doing a concert to benefit Kirkcaldy Foodbank.
"The donation of £1300 as well as the huge amount of food that was donated goes a long way to helping our work in Kirkcaldy.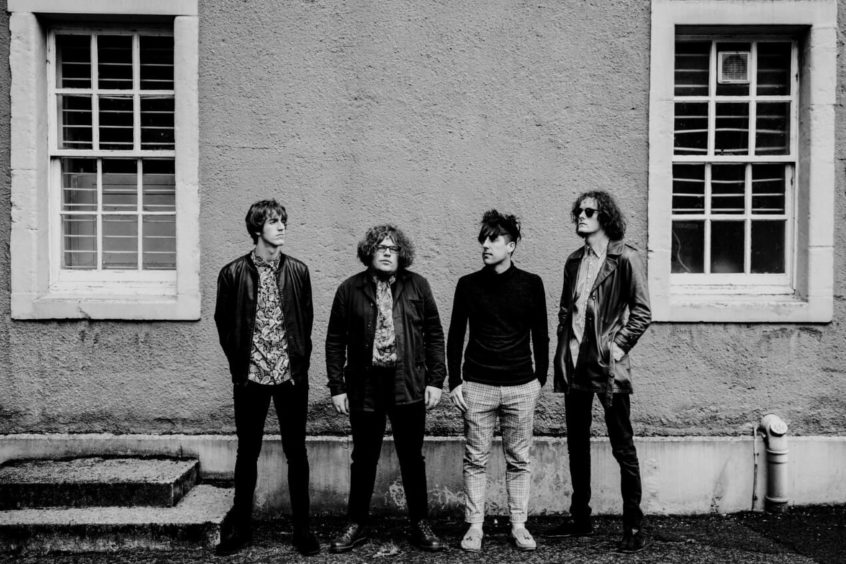 "We are now providing over 1300 food parcels each month as people struggle to cope with a combination of low wages, benefit delays and debt due to these benefit delays.
"Without the efforts of the local community who continually dig deep in their pockets, we could not survive and high profile events such as this go such a long way to highlighting the problems we face."
The Courier told in December how Shambolics decided to arrange the intimate gig after reading about growing pressures facing Kirkcaldy Foodbank.
Darren, who grew up in the Templehall area of Kirkcaldy where foodbank use is "rife", said they wanted to do something to help with all proceeds from the gig going towards the charity.
The Courier revealed last June how hard work and dedication had paid off for the Shambolics when they signed a record deal with infamous Scottish music mogul Alan McGee.
The Glasgow-based music executive, who famously signed the likes of Oasis, Primal Scream and Jesus & Marychain to his old label Creation Records, signed the Kirkcaldy-raised indie-psychedelia four piece to his brand new vinyl release label Creation23.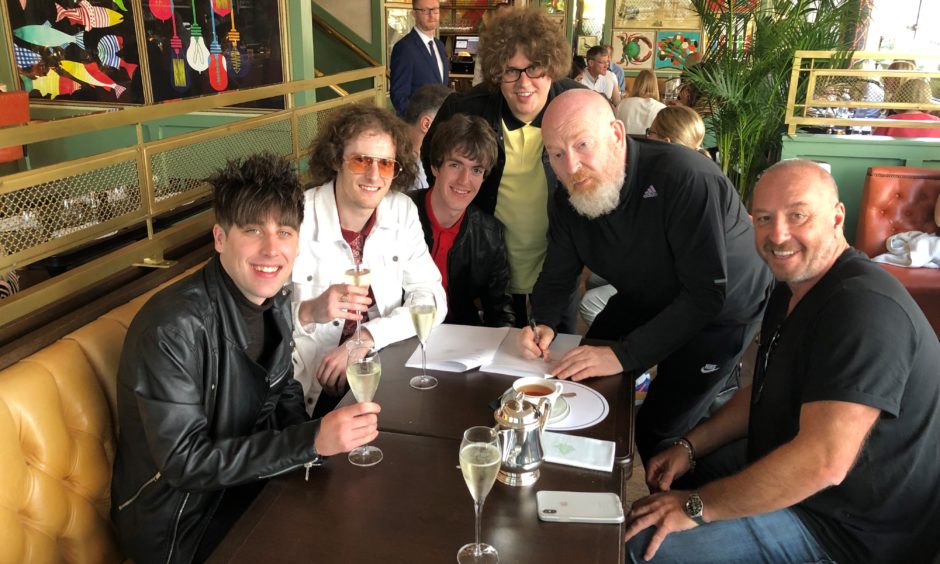 Their debut vinyl single Chasing a Disaster was released at the start of November to critical acclaim.
*Shambolics are looking forward to playing their next big gig at St Luke's in Glasgow on March 14. For more information go to https://www.facebook.com/shambolicsmusic/