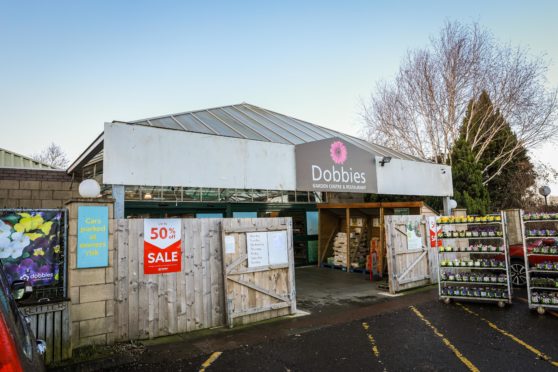 Dobbies Garden Centre in Dalgety Bay is to close next month, leaving question marks over the future of its 27 employees.
Staff at the store, which has traded at its Western Approach Road site for more than 25 years, were informed on Monday of the intention to close the outlet at an unspecified date in February.
One employee said the news had come "out of the blue and with no warning".
They added: "Staff were in complete shock when told.
"We've already had a lot of customers in expressing their disappointment too."
The company said it was going through a period of consultation with staff and could not comment further on whether jobs would be lost.
The closure comes just months after the Dobbies lodged a planning application with Fife Council detailing ambitious expansion proposals for its store in Dunfermline .
Confirming the imminent closure, a spokesman for the garden centre chain said: "This closure is in line with Dobbies strategic growth plan, as it focuses on building a destination garden centre business with large, medium and specialist stores.
"Our store in Dunfermline, which is only four miles away, is considered one of our larger centres where customers can enjoy a wide range of products and services.
"The store in Dalgety Bay will close during February 2020."
Councillor Dave Dempsey, who represents the Dalgety Bay and Inverkeithing constituency, said the closure was a reflection of shopping habits and the manner in which retail operation is changing in the UK.
He said: "Regarding any closure such as this, my first thoughts are for the employees and I hope the company do all it possibly can to find alternative employment for them at the Halbeath outlet.
"It's also particularly disappointing, especially given the length of time it has been situated in Dalgety Bay.
"I'll now be monitoring the situation in the hope that an new retailer or alternative use can be found for the site."
The news of the closure comes as a blow for the community which has recently undergone a rejuvenation with the recent redevelopment of the area which has included a new Aldi supermarket, as well as Greggs, Screwfix, Dominoes and Specsavers stores all opening in 2019.
A planning application for a drive-thru Costa outlet has also been approved on land adjacent to the garden centre but is yet to be built.