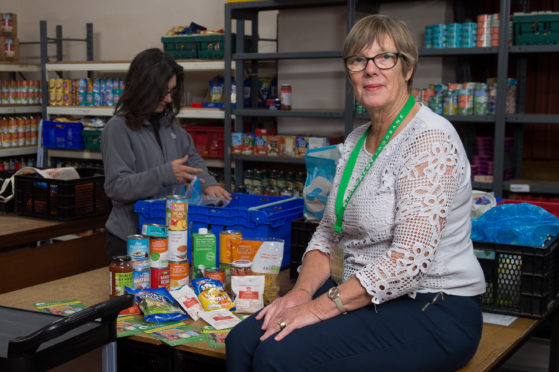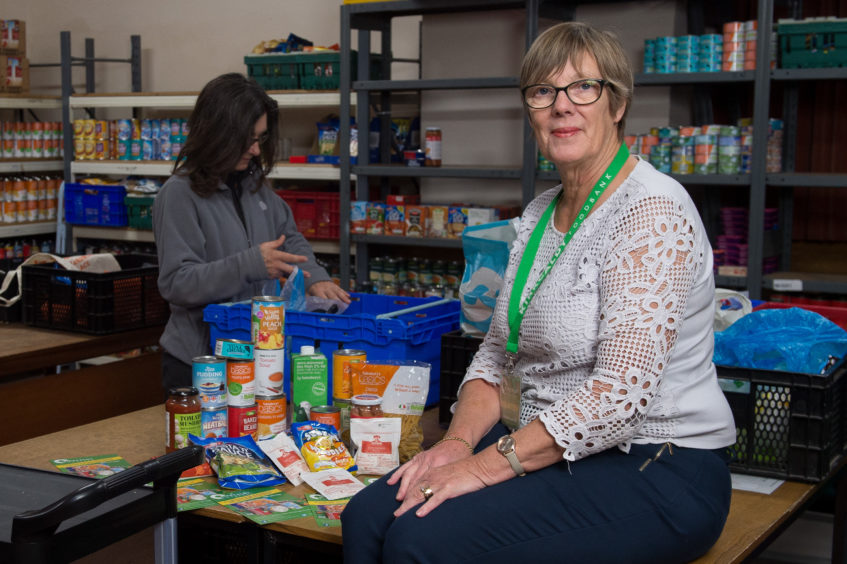 More than 45,000 food parcels were distributed to people in need in Tayside and Fife over 18 months.
The number of handouts to those who would otherwise have gone hungry soared in a year.
Fife's demand dwarfed that in neighbouring Perth and Kinross and Angus, where 582 and 2,415 parcels were distributed respectively.
In the kingdom 42,491 emergency food packages were handed out between April 2018 and September 2019, compared to 25,795 from April 2017 to September 2018.
The number of food parcels distributed in the region is actually far higher because no figures were available for Dundee.
Joyce Leggate, leader of one of 10 food banks in Fife which contributed to the research, said: "No one in Scotland should be forced to turn to a food bank to survive."
The 56% increase in Fife – taking into account absence of some figures for the earlier period – was far higher than the 22% increase across Scotland.
Many of those given emergency parcels to feed them for three days were in low-paid work and still unable to put food on the table.
Chairwoman of Kirkcaldy Foodbank, Ms Leggatte said: "We have seen a month-on-month increase in people coming to us because of inadequate benefit payments, problems with the social security system and low wages.
"Many people we meet often see no end in sight as they struggle to escape from the situation they have been dragged into.
"The Scottish and UK governments need to act now to end the need for food banks by ensuring people have the reliable incomes they need from social security and wages."
The figures from independent and Trussell Trust food banks were released by A Menu for Change and the Independent Food Aid Network and came from 20 local authority areas in Scotland.
Across Scotland more than 1,000 parcels were distributed daily.
Those behind the research said the figures showed only the tip of the iceberg as people often skipped meals or went without food rather than use a food bank.
They demanded an increase in the national living wage to the real living wage, restoration of the value of key benefits and an increase in all benefits with inflation.
They also want the two-child benefit cap scrapped, zero hours contracts banned and better support for those whose income is hit by illness and bereavement.
Margaret MacLachlan, project manager of A Menu for Change, said: "As we start a new decade the relentless pressures forcing people to need emergency food aid continues.
"These figures are deeply troubling and reveal a grim picture of rising levels of food insecurity in Scotland."
Sabine Goodwin, IFAN coordinator, said: "The UK and Scottish governments must take decisive action to address the root causes of poverty so that we can start to see a decrease in food bank use.
"For children and adults across Scotland, the long-term impact of inaction will be devastating."
A Menu for Change is a partnership between Oxfam Scotland, Nourish Scotland, the Poverty Alliance and the Child Poverty Action Group in Scotland.