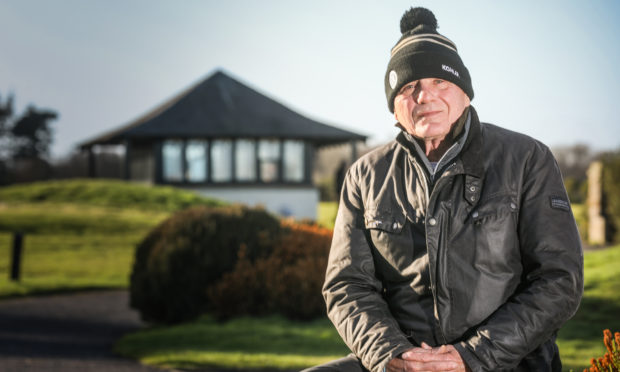 Michael Alexander speaks to American writer Don Snyder – the founder of the Caddie School for Soldiers –  now in its second year of helping PTSD soldiers at St Andrews.
American novelist, screenwriter and caddie Don Snyder has never served in the military.
But when the founder of the world's first residential caddie school for ex-servicemen talks about what inspired him to establish Caddie School for Soldiers – currently running for its second year at the Duke's Course, by St Andrews – he's in no doubt he understands what binds those 'bands of brothers' together.
"My father went off to World War Two after Pearl Harbor," explained the Maine-based 69-year-old, who wrote novels and non-fiction for 40 years, including the Emmy-nominated 2003 movie Fallen Angel.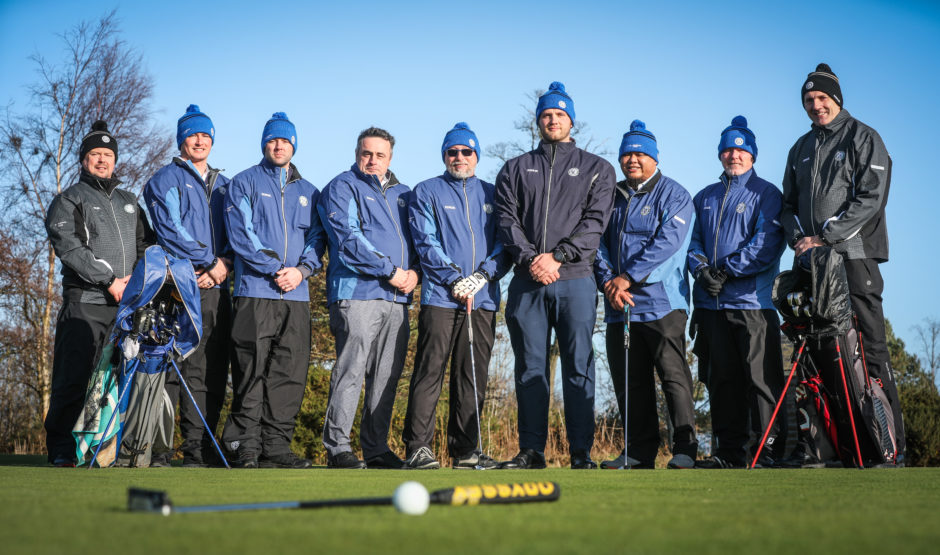 "He came home and he married the girl he loved Peggy. She was 18. Nine months later she gave birth to me and my twin brother. Then she died 16 days later.
"There he was. Broken. He spent all of that autumn sleeping on her grave in a little cemetery.
"And it was the guys he had gone to war with who took turns coming by in the morning picking him up and taking him to the coffee shop. All his life, he told me that those soldiers had saved his life."
The point of origin for Don's Caddie School for Soldiers dream came in 2008 and 2010 when he was working for two seasons as a caddie at St Andrews and Kingsbarns.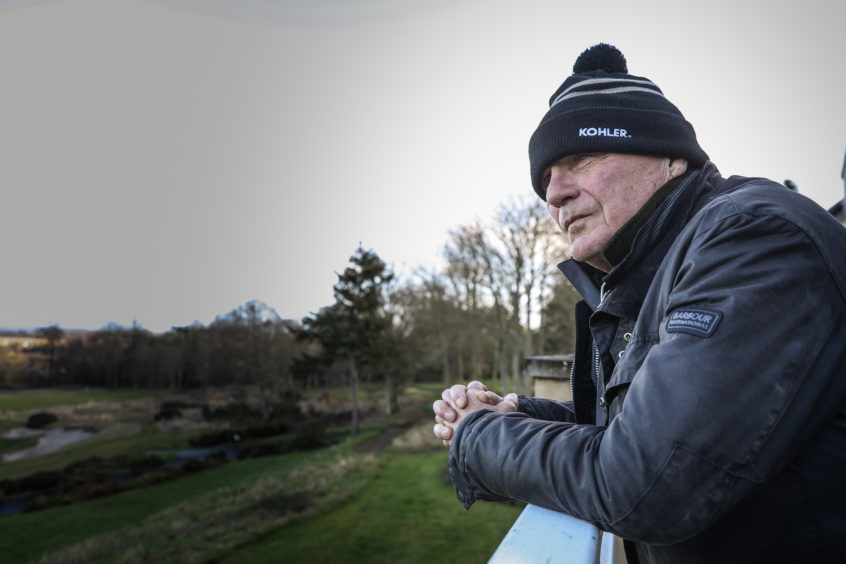 Having "lost belief" in himself as a writer and with his four children having grown up, he needed to find new purpose in life and had made a promise to his son Jack that he would caddie for him in his first professional golfer tour.
He was struck by the camaraderie and rugged loyalty of caddies out on the Fife courses – no matter how bad conditions got – and when he started hearing about soldiers in America coming back from the Middle East with Post Traumatic Stress Disorder (PTSD), he started thinking how those caddie traits defined soldiers as well.
Fast forward to a year ago when the original Caddie School for Soldier participants gathered at a house in Elie for their first meal together ahead of their training, and Don was deeply struck by the fact that these soldiers, albeit 70 years on, were the "same kind of people" his father used to tell him about during and after World War Two.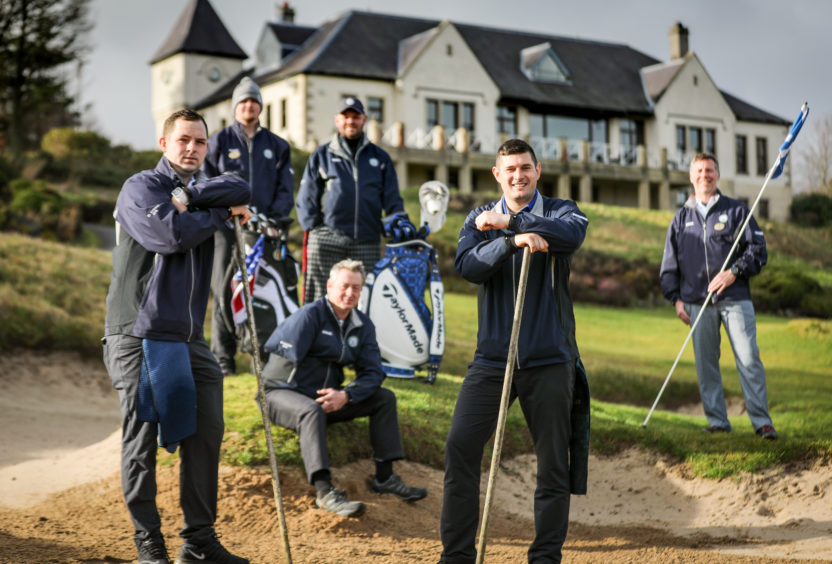 They carried a deep affection and loyalty within them, and while his father "never recovered" from the loss of his wife, these "fathers of Don's boyhood" helped teach him what it meant to be alive or, as he puts it, what it meant to "be a man".
It's a sentiment Don has held close to his heart for the past fortnight as another seven former soldiers from Canada, the United States and the UK have convened at The Dukes Course for the second session of the Caddie School for Soldiers.
Over the course of the month, the art of becoming a golf caddie is being learned by Dan Matthews – Royal Canadian Parachute Regiment; Rick Finn – Canadian Army; Stuart Beaton – Royal Logistics Corps; Robert Goodwin – Coldstream Guards/ Royal Medical Corps; Jeremy Balmonte – US Infantry; Joshua Campbell – US 4th Airborne Brigade and John Pitts – US 4th Airborne Brigade.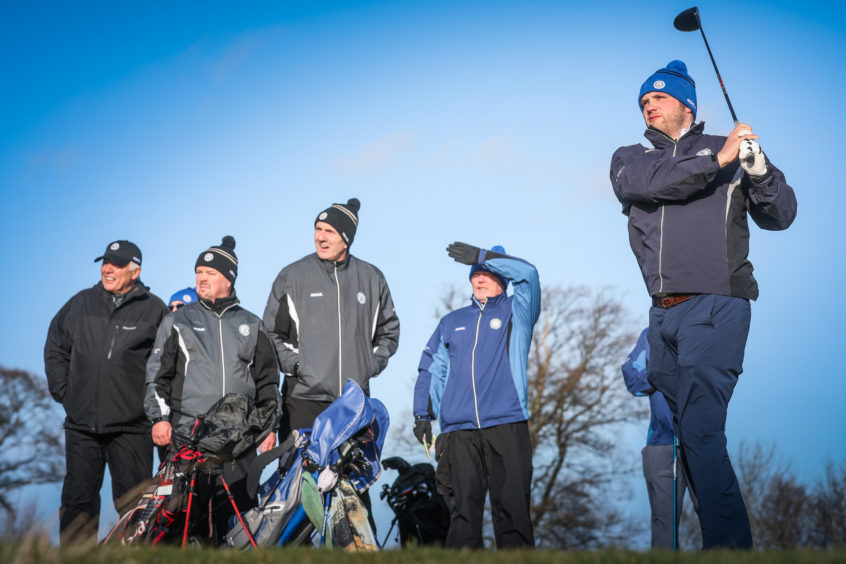 Davy Gilchrist, former caddie master at Kingsbarns and twice voted Caddie Master of the Year in Scotland, is again the leading instructor for the six veterans, while David Scott, a Master PGA professional, is again complementing the soldiers' education.
Again based in Elie, a range of speakers are also visiting them for discussions about the history and rules of the game of golf.
Don added: "The Caddie School For Soldiers was just a dream until the six soldiers last winter and people like David Scott, our Director of Instruction and Davy Gilchrist, our Caddie Master made it real.
"We are very excited to have welcomed seven new soldiers this February, three from the US, two from Canada and two from the UK.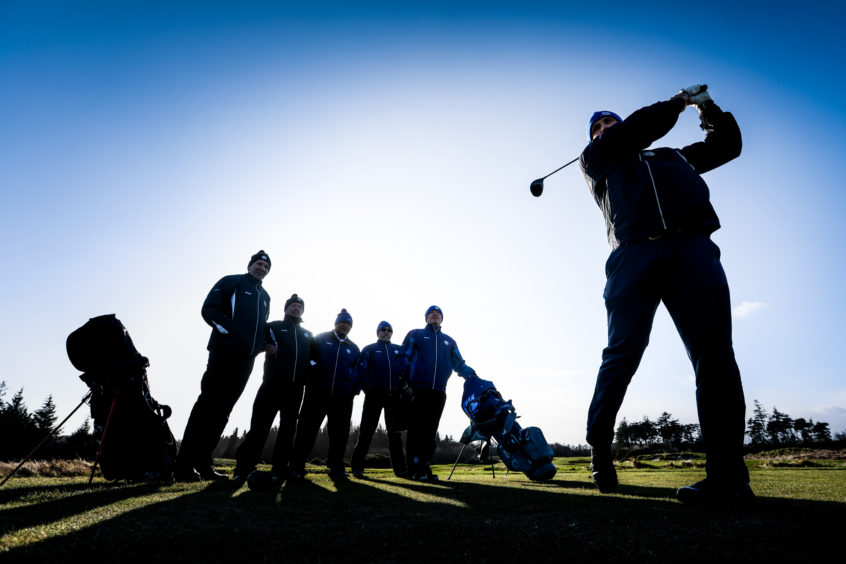 "And I am grateful to the Kohler family for providing us the Duke's Course to train these new soldiers.
"I always worry that I will let these soldiers down in some way and but I'm not nearly as worried this time because I have the help of Troy Kilingbeck and Scotty Hale, two soldiers from our first session last winter, who are helping as mentors."
Don, who won a fellowship to the prestigious Iowa Writers' Workshop and has taught writing and literature at several American universities, said the participating soldiers have served their respective countries in the Falklands, Northern Ireland, Bosnia, Iraq, Afghanistan and Africa.
They include veterans who were referred to the Caddie School from The Blesma Organisation and OnCourse Foundation in the UK, the Veteran Golfers Association in America and Tom Martineau, a decorated Canadian veteran of service in Bosnia, who advises Canadian soldiers.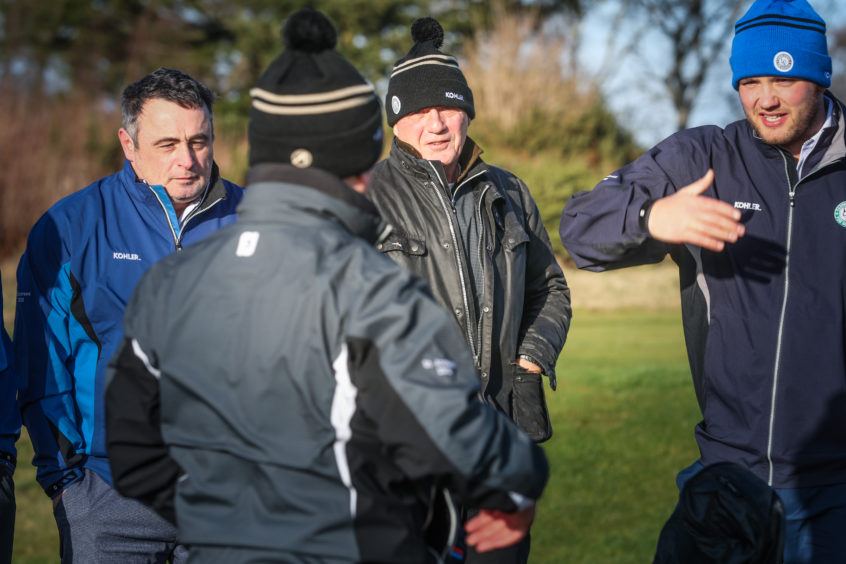 Major Dan Rooney who created The Folds Of Honour to provide educational scholarships to spouses and children of America's fallen and disabled soldiers, has offered the same gift to the families of American soldiers attending the Caddie School.
Don is also grateful to Graham Proctor of St Andrews Legacy – a charity which has been bringing wounded soldiers to St Andrews for around eight years – for letting him run the Caddie School under the St Andrews Legacy umbrella.
He added: "Our goal remains the same: to provide an experience that will help these soldiers heal their wounds of war, and to train them for meaningful work in a profession where they can regain their belief in themselves by earning the trust of golfers at their side."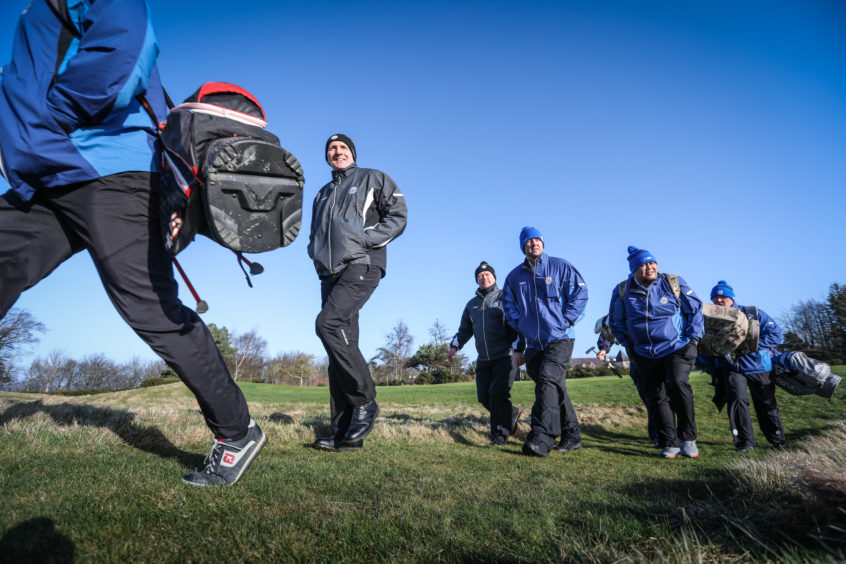 Positive outcomes are already emerging. Don explained that Scotty became a beloved caddie for the Links Trust after he finished the program last winter.
And another of the soldiers, Simon Jones, did some caddying at Royal Liverpool.
"It appears now that three of our new soldiers will work at the new Dumbarnie Links this summer," he added.
"As soon as this second session in St Andrews ends on February 29, we will begin preparations for our first session in America.
"The Kohler Company has invited us to hold our first American session of the caddie school at Whistling Straits in the Autumn after the Ryder Cup."