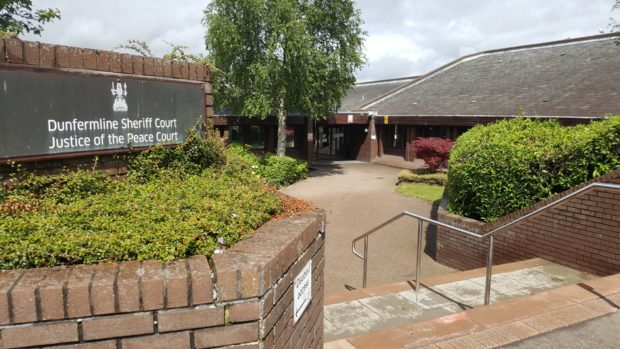 A row over a neighbour throwing bread out for birds escalated and ended with a Kincardine man being arrested on his birthday.
Gary Gillespie assaulted a police officer who had been called to his home.
Gillespie, who is already on a restriction of liberty order, had sent abusive messages to a neighbour. He blamed bread thrown into the garden by the neighbour for ruining his puppy's training regime.
Gillespie, 26, of Priory Square, appeared from custody at Dunfermline Sheriff Court.
He admitted that between January 8 and 14, through electronic messages, he made abusive remarks towards Donald Donaldson.
He also admitted that on January 14, at his home, he assaulted a police constable by punching him on the head to his injury.
Defence solicitor Alexander Flett said: "It was a spat over a pup. He asked his neighbour to stop leaving bread out for the birds. The bread was distracting the pup and making it difficult to train it.
"The neighbour told him to get a life. He then responded in this manner. It was unfortunate, unjustified and unwise."
"The adjective you've left out is criminal," said Sheriff Charles MacNair.
The solicitor said:, "The incident happened on his birthday and that's why he was upset."
Sheriff MacNair called for reports and allowed bail.