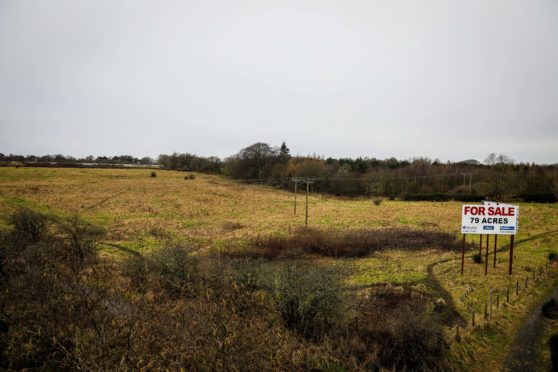 A "tip of a site" should be transformed into a business and innovation park to clear up the eye sore, it has been said.
Fife Council has been urged to focus plans for the zero carbon park on the site, which was originally earmarked for a similar development.
Levenmouth councillor Ryan Smart said it would make sense to create the £100 million park on the outskirts of Buckhaven, given work began there several years ago before stalling.
Officers have, however, recommended land next to Mitchelston Industrial Estate in Kirkcaldy, as a preferred site, although no final decision has been made.
While the land at Percival Road is now likely to be used for standard business units, Mr Smart said there was no point in wasting time and money searching Fife for a suitable location for carbon zero businesses when a perfectly good one already existed.
"Let's think intelligently about this," said the Labour councillor.
"We started this park that's lain empty for years.
"It's an absolute state. It gets on my nerves and it gets on residents' nerves.
"If we're looking to create a zero carbon innovation park, let's not set up a new one when we were told that's what this would be."
Mr Smart was referring to a draft plan to boost the mid-Fife economy over the next 10 years, which includes £180m worth of projects the council believes are needed to improve health, education and job prospects.
The action plan sets out 24 recommendations, including the zero carbon business park proposal which, according to council officers, would be a driver for economic growth and would attract clean advanced manufacturing and engineering companies.
Mr Smart added: "I've been told for two-and-a-half-years, and other members were told before that, that the park in Buckhaven would be open by now.
"It's not fair on the residents of Buckhaven. It's a tip of a site."
SNP councillor Ken Caldwell, convener of Levenmouth area committee, said the site had been renamed Levenmouth Business Park and that work on drainage would be starting imminently.
"The plan is to start building the units by the end of this year," he said.
"There has been work done to keep it tidy."