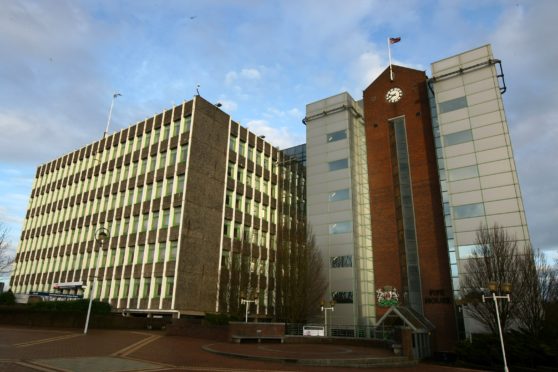 All eyes will be on Fife House in Glenrothes on Thursday as the region's councillors thrash out the local authority's budget proposals for the coming year.
Residents can expect to see their council tax bills rise come April. Council rents are also likely to go up.
Meanwhile, a number of savings will be outlined in an effort to bridge an estimated £15.5 million budget gap for 2020/21.
Elected members have been told in advance they have the flexibility to raise council tax by as much as 4.84%, which would recoup £7.9 million, and that will be the proposal put forward.
A recommendation that council rents and charges should go up by 3% – increasing the average weekly rent by £2.20 – is also expected to be taken on board.
Council co-leader David Alexander has described the budget as "one of the most transformational" in years and revealed the region's education and children's services workforce will increase by more than 350 full-time equivalent staff.
"This huge increase in resources is due to the funding of increased free child care which almost doubles from 600 hours to 1,140 hours," the SNP councillor said.
"Fife Council will still require to make savings unless a deal is done in Holyrood. Our core grant has been reduced by 1.1% which is the equivalent of £7 million.
"However, ring-fenced funding, this year is over £47 million, which cannot be ignored. £32 million of this will become core funding for Fife Council in future years and will finance the 350 extra staff who will take forward the Scottish Government's free childcare policy."
Fife's Conservative group have tabled their own proposals, which include keeping any  council tax rise below 4%, reopening leisure centres and increasing recycling centre hours.
In addition, they would invest to allow greater competition in road maintenance and transport, focus on hungry children during school holidays and stop cutting privately owned grass for free.
Councillor Dave Dempsey, leader of the opposition, said: "We can't keep cutting budgets and damaging the services the public rely on.
"It doesn't have to be like this – if only the council administration weren't so paranoid about allowing more private enterprise into the mix.
"As part of a package of measures, we will invest to allow greater competition in road maintenance and transport, saving hundreds of thousands in subsequent years; re-instate the swimming pool and recycle centre opening hours and, instead of feeding everyone regardless of need, we will target the holiday service at genuinely hungry children, and allow a third sector organisation like Gingerbread to deliver it – saving the Fife taxpayer £150,000 per year.
"We will also stop cutting privately owned grass for free – saving £650,000 per year – and give that cash to area committees to spend as they see fit on local services – including reversing Fife-wide cuts if that's what a locality needs most."