VIDEO: Dundee's £32m new sports centre officially opened by First Minster Nicola Sturgeon
By
Nadia Vidinova
Dundee's £32 million Regional Performance Centre was officially opened by First Minister Nicola Sturgeon on Wednesday morning.
School children and athletes demonstrated the centre's sports facilities during an official tour of the building, which hosts a full-size indoor 3G pitch suitable for both rugby and football.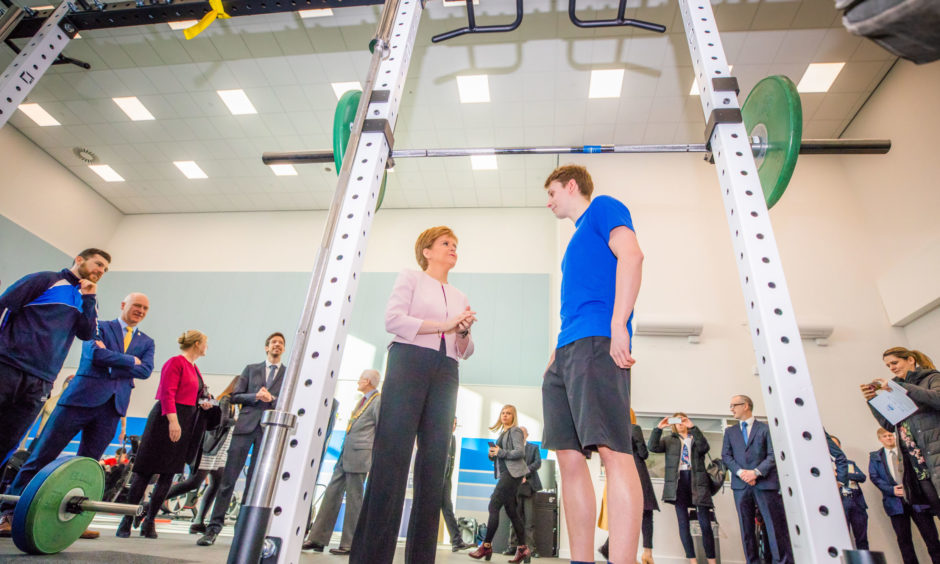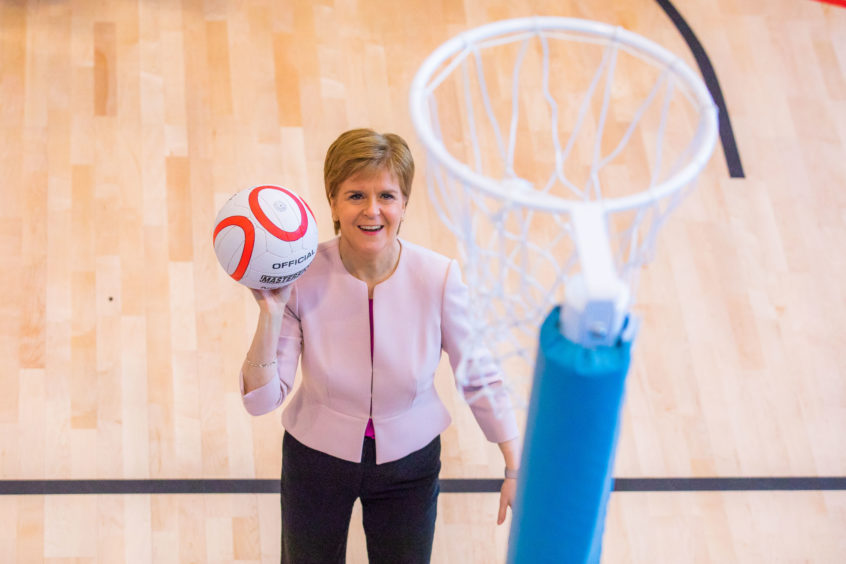 The Caird Park campus, which has been unofficially open since the end of last year, also includes eight courts and spectator seating, a strength and conditioning suite, a sports science centre, athletics tracks and a velodrome.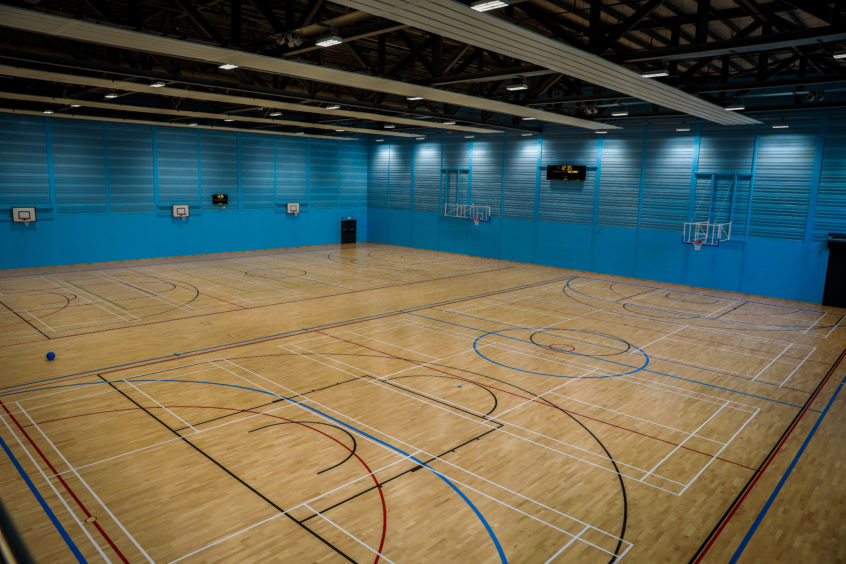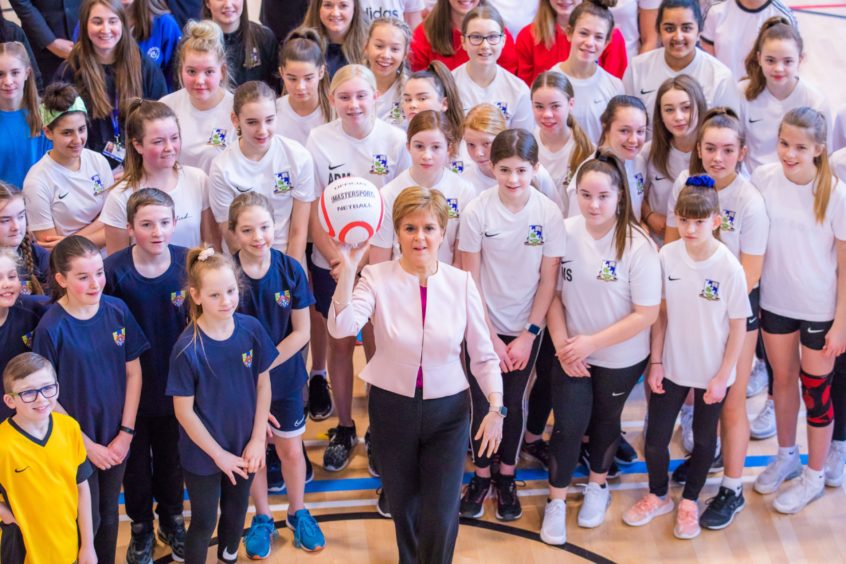 Mrs Sturgeon said the centre had put Dundee on the sporting map.
"This is a facility that is accessible to local communities in Dundee," she said.
"It gives young people in the city the chance to come and get involved in sport for leisure, as well as benefiting those who want to further and compete professionally.
VIDEO: Take a tour around new £32m Dundee sports centre expected to produce superstar athletes 'within five years'
"The facilities I've seen here undoubtedly put Dundee in the centre of Scotland's sport scene. I think this centre absolutely puts Dundee on a par with Glasgow and Edinburgh when it comes to training professional athletes of the future."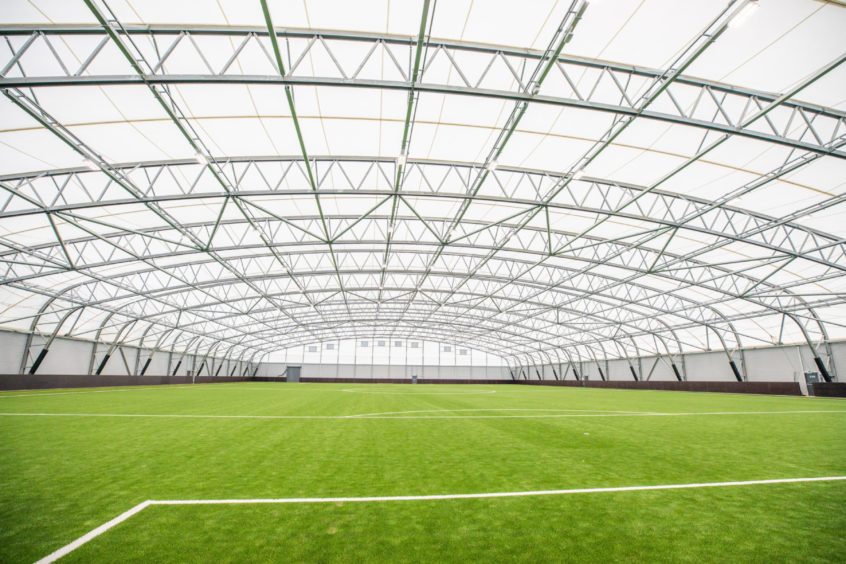 The RPC is a partnership between Dundee City Council, Leisure and Culture Dundee and Sportscotland.
Council leader John Alexander said: "The Regional Performance Centre is already bringing huge benefits for the city and our people and reflects our drive to make Dundee a better place for all.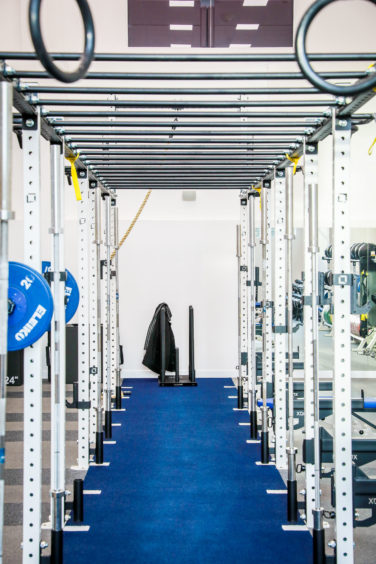 "It is designed to support athletes in their development and will help improve the health of our population through participation in sport."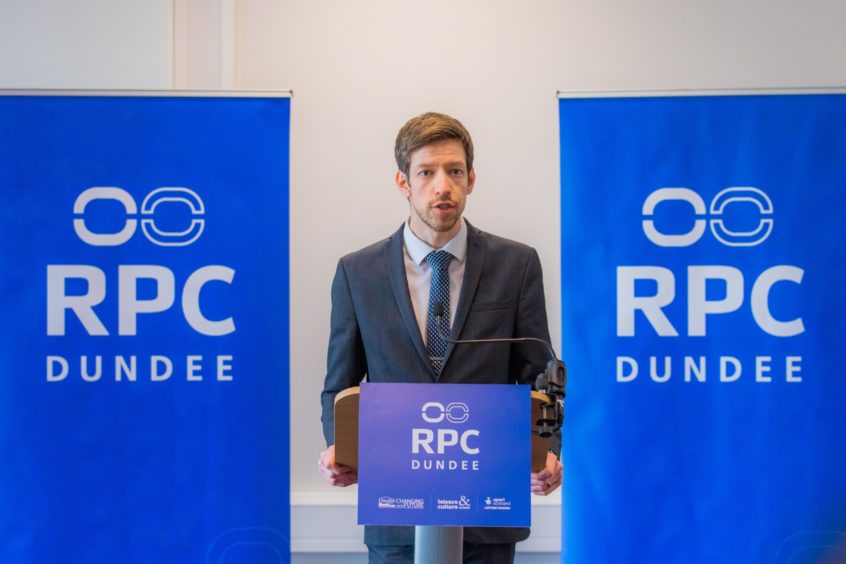 Among the young athletes demonstrating the new facilities were pupils from Clepington Primary School and Grove Academy.
Michael Young, chairman of sportscotland, said: "It is a fantastic facility and it's really positive that the Scottish Government is showing commitment to facilities like this.
"Our ambition is to be world leaders as a sporting nation.
"Sport is sometimes thought of as being a bit in the periphery but it is a very important part of life."
Sinclair Aitken, chairman of Leisure and Culture Dundee, said: "The facilities will primarily be used by local sports people and clubs creating increased opportunities for participation, development and progression which is something we particularly welcome.
"We can't wait to manage RPC Dundee and take sport to a new level for current and future generations."