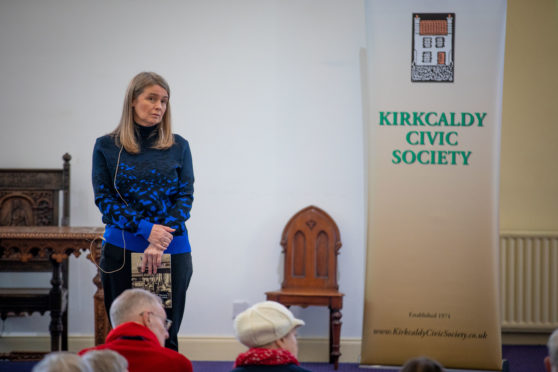 A Fife couple who have grown up as part the Links Market have voiced hope that the annual event will not be a victim of coronavirus.
Cherise and Billy White, of Burntisland, were both brought up in the community of showmen who congregate from across the UK for the street fair, which attracts more than 100,000 visitors each year.
They said if it were to be cancelled, it would have a massive impact on both the many families directly involved and the local economy.
Scottish Showmen's Guild chairman Alex Colquhoun said last week the chances were "around 50-50" of the 700-year-old gathering being cancelled for the first time in living memory.
Billy, 58, said: "Because it's in the open air, rather than an indoor event, we are hoping it will go ahead.
"The Links Market is one of the major fairs and a lot of people depend on it."
The couple, who also own the Links Fish Bar and Golf Tavern in Burntisland, have children's rides, trampolines and stalls at the market.
Cherise, 55, whose family involvement goes back several generations, highlighted the event's importance to local businesses as she prepared to give a talk about the historic fair to Kirkcaldy Civic Society in Kirkcaldy Old Kirk.
She said: "It has a big impact on the area.
"The local cash and carry brings in extra staff that week and the same with the bakers who supply rolls. People don't realise that.
"Even the dry cleaners, the shoe shop, they get extra business."
Fellow showman Alistair McIntyre, of Rosyth, said he believed that cancelling the fair would be the wrong thing to do.
In a letter to The Courier, Mr McIntyre, a member of the Fairground Association Great Britain, said: "The authorities in Kirkcaldy must tread very carefully and remember what is their loss is a gain for someone else.
"If the Links Market is cancelled my money won't be spent in Kirkcaldy.
"That means I won't be having a meal or drink in the restaurants or the bars, or visiting local shops after attending the event as I normally do."
Mr Colquhoun said the market organisers met with Police Scotland and Fife Council to discuss the viability of the market, due to be held from April 15 to 20.
However, he said it was presently business as normal and that planning for the event included sourcing hand-wash stations and supplies of hand sanitiser.