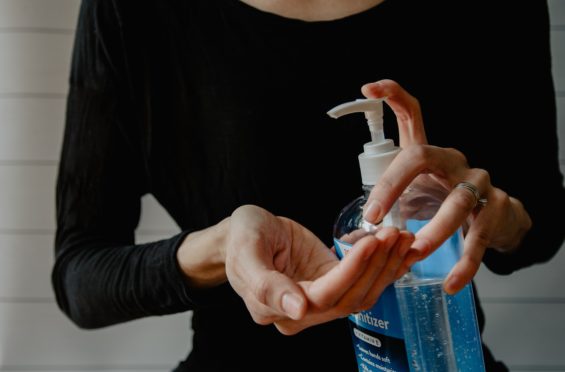 A retailer caught up in a Fife row over the price of hand gel was subjected to racist abuse.
The row centred over claims pensioner Anthony Goodchild was charged £27 for a 500ml bottle of hand sanitiser at M and N Home in Dunfermline, previously known as Ali's Cave.
Mr Goodchild's son David, claimed his father had been "frightened" into purchasing the item at an inflated price.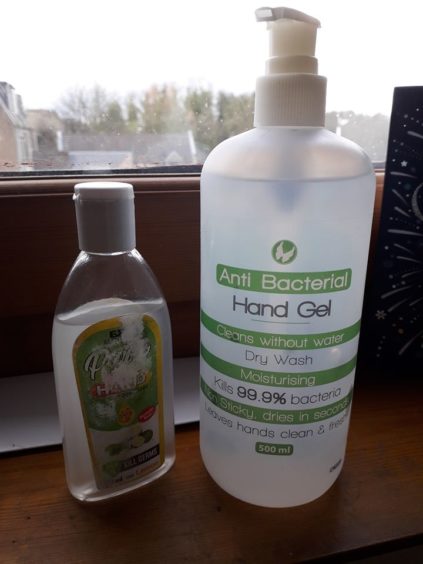 Naseem Tahir, the shop manager, maintains the gel was on sale at a price of £15, which he said is about 50p less than it costs to buy from the wholesaler.
When The Courier contacted wholesaler House of Suleman in Glasgow, they confirmed the price of a 500ml bottle to be £15.54, including VAT.
A source at the cash and carry said the cost of antibacterial hand gel had increased in recent weeks.
"The price is quite high, that's all we can say, not because of us but because of manufacturing costs and shortage of supply," said the source.
Mr Tahir has offered the man's father a refund if he gets in touch.
Mr Goodchild, the pensioner at the centre of the pricing storm, said he hoped the publicity would now deter others from ripping off the public.
He said: "The blatant profiteering on such products is just despicable especially for people like myself and many others with serious health conditions who rely on these products.
"I hope that  the level of adverse publicity this has generated will make retailers think again before looking to profit on the coronavirus pandemic."
The issue was higlighted on social media and the people who run Ali's Cave in Edinburgh's Lothian Road said they had been on the receiving end of racist abuse.
They said on their Facebook page: "This evening we have received a lot of hateful and racist messages over an incident that occurred in a shop in Dunfermline.
"This matter has now been dealt with. We appreciate anyone who showed us love and support. Let's be better and look out for one another."
Mr Goodchild later posted a plea for people to "please stop abusing a shop owner in Edinburgh".
He said: "There is a shop in Edinburgh, Lothian Rd, which has been targeted in error.
"I spoke to the poor guy, Adnan, last night after he contacted me and alerted me to his situation.
"Apparently the abuse he received was racially motivated. I tried my best to help him to end his torment."
Nina Munday, manager of Fife Centre for Equalities, said: "It is unacceptable for anyone to be racially abusive under any circumstances.
"We are saddened that a social media post has been used as an excuse for racist behaviour towards innocent victims."
There have been claims that some shops have been profiteering during the coronavirus outbreak.
Concerns about the price of hand gel were also raised in Brechin, where Maria Robinson claimed she paid £5.99 for a small bottle of sanitiser at Nickel and Dime in Swan Street.
She said: "If you look online for the same bottle that they have in the store, you could buy 100 bottles which work out at £1.45 each.
"It's strange how other shops are managing to sell at the same price but they're not."
Hamid Mahmood, who manages the Brechin shop, said he was selling small bottles of hand sanitiser for £4.99 and the amount charged at the cash and carry in Glasgow had rocketed.
"We are telling people we are really sorry for that but we can't help it because if you call any cash and carry in Glasgow they will tell you the price list. For a 50ml bottle it's £3.50 plus VAT."