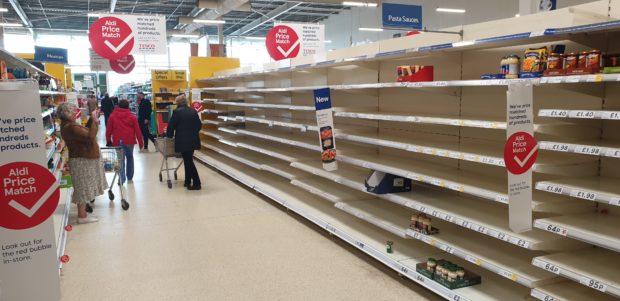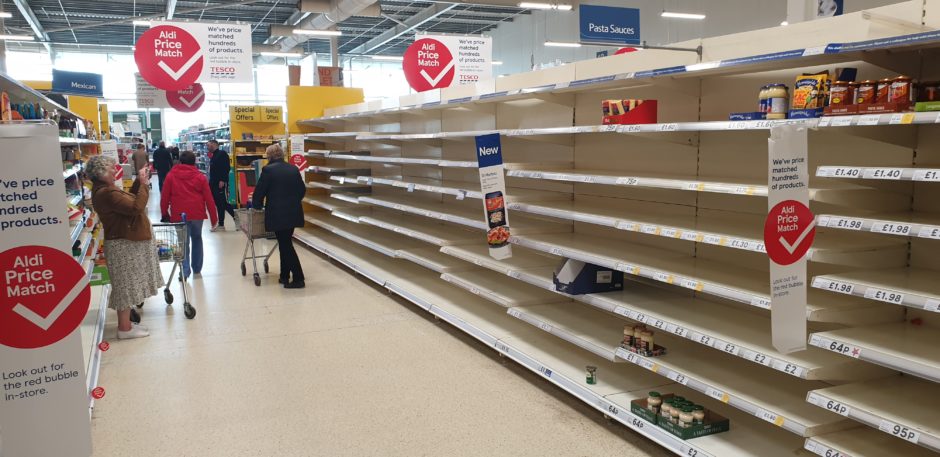 A Fife nurse, whose son is receiving treatment for a rare form of childhood cancer, has pleaded with the public to "be considerate" and to stop panic buying during the coronavirus outbreak.
The mother-of-two, who asked not to be named, told The Courier how she was unable to buy her "normal" shopping of antibacterial wipes, hand gel and soap to protect her son from bugs this week because the shelves in her local supermarkets had been "cleaned out".
The woman, whose husband also works in the NHS, said she feels "blessed" that people in her home town of Cupar rallied to her aid after she raised her plight on social media.
However, she feels shoppers in general need to stay calm when stocking up on provisions and concentrate on what they really need.
"When we returned from six weeks in Edinburgh getting radiotherapy as treatment for a rare childhood cancer, I just went to do 'normal' shopping to get antibacterial wipes, hand gel, and soap etc to keep my son safe from everyday bugs and germs," she told The Courier.
"I wasn't even thinking about Covid-19 – these are just essentials we need. But we could get nothing.
"Even the shop assistants were saying it's disgusting what some people are buying in one go, leaving others with nothing.
"People who are seriously immunocompromised just need this stuff to protect them generally!"
The nurse, who is currently not working to care for her son full-time, shared a post on Facebook earlier this week raising her concerns She didn't ask for anything – just for people to think.
Yet within 12 hours she had so much response and offers of everything they needed from the community, she was overwhelmed. She said it was "very heart-warming" that so many people came forward to support them.
She added: ""Obviously we don't want Covid-19 either but our child is at risk from so much more than just that virus," she said, adding that her husband works for NSS (National Services Scotland) as part of the Blood Transfusion Service which basically underpins all of the NHS too.
"There are so many vulnerable people out there who will now be more at risk from infection because they cannot get the simple things they use daily to help prevent infection. Please think before you buy! Keep our vulnerable people safe."