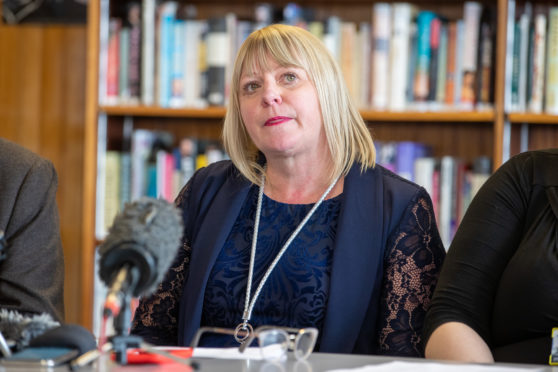 Key workers in Fife have been told to make their own arrangements for childcare next week as arrangements to open schools are finalised.
Fife Council said it was working flat out to create spaces in buildings so children could be looked after while their parents carried out critical work.
The local authority is planning to open more than 20 hubs where youngsters can go for childcare and some learning, rather than having staff in every school.
Final arrangements will be announced by Friday March 27 at the latest.
Executive director of education and children's services, Carrie Lindsay, said staff would continue to prepare work for pupils in the meantime.
Secondary schools will be allocating time for fourth, fifth and sixth years to go in to complete course work and all school kitchens will be open for drop-in lunch sessions for those entitled to free school meals.
Ms Lindsay said: "The following days and weeks are going to be a very new way of living for all of us.
"I want to tell all those young people due to sit exams this year, we are here for you.
"We know the work that you have put in to prepare for your SQA exams and please believe that learning will never be wasted.
"We are still getting information from the SQA but we are all determined that the class of 2020 will not be disadvantaged.
"We are also acutely aware of those parents who are key workers and are worried about childcare.
"We are working flat out to create spaces in our school buildings where your children will be looked after, allowing you to continue your critical work."
Vulnerable children will also be cared for and Ms Lindsay said the service was working closely with social workers and headteachers to identify families in need of support.
"For families who are struggling financially, we understand the worry and the financial pressure when our schools close," she said.
"Our school kitchens will be open for the first part of next week to provide a meal for any children entitled to free school meals.
"Children should go to their nearest school as there will be no school buses running.
"We are working on a longer term solution to provide payment directly to parents whose children are entitled."
Urging children to keep working and active, she added: "It's not an extended Easter holiday and we know that you'll be connecting with your teachers to keep learning.
"We'll keep everyone updated as much as we can in the coming days.
"In the meantime, follow the national guidance and the NHS advice on how to keep yourselves and others safe."