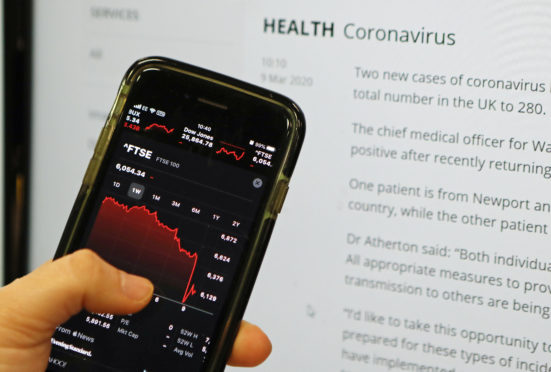 Members of the public anxious about the coronavirus pandemic are being inundated with scam texts and emails from "despicable" fraudsters.
Trading standards experts have warned of a huge surge in scams relating to the outbreak, some claiming to be from the UK Government and others from HMRC.
They branded the messages "distressing" and an entirely fraudulent attempt by unscrupulous individuals to steal credit card details from recipients.
The Chartered Trading Standards Institute (CTSI) said there was no end to the depths to which opportunists were sinking during the ongoing crisis.
Lead officer Katherine Hart, who lives in north east Fife, said she was "appalled and infuriated" by the deluge of new scams and warned people to be on their guard.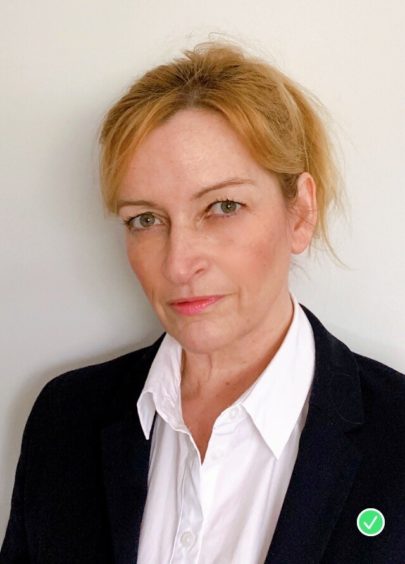 A warning was also issued by Dunfermline SNP MSP Shirley-Anne Somerville, who urged people to never give out their personal details to people they did not know.
The latest scam text claims to be from the Government and tells recipients they have been issued with a fine for leaving the house during the lockdown.
The message claims the movements of the recipient are being monitored through their phone.
It follows a text scam also purporting to be from the Government offering a lump sum payment.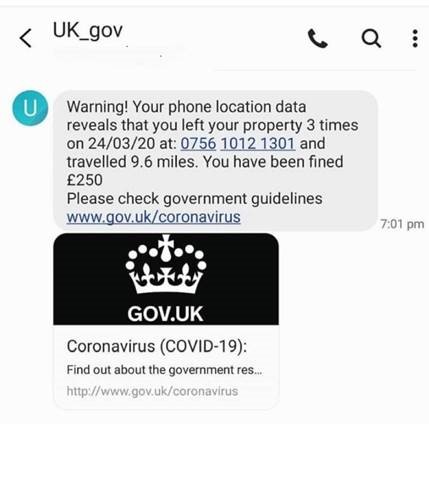 A bogus email claiming to be from HMRC and offering tax rebates has also been circulating.
Ms Hart said the list of new scams associated with Covid-19 was growing by the day.
"I am appalled and infuriated at the ways unscrupulous individuals exploit this situation," she said.
"We see new scams daily and I would urge people to seek advice before replying to any messages they receive.
"This latest text scam issues a fake fine which tells the recipient to pay a fine or face more severe action.
Anyone who receives this text should ignore it.
"I is simply another ruse to steal the payment details of users.
"In all of these cases, do not click or tap any links that these messages ask you to."
Ms Somerville said that while the community response to the outbreak had been overwhelmingly positive, a few individuals were taking advantage of the situation.
"Those targeting our communities with online and mobile scams should be utterly ashamed of themselves," she said.
"It is a distressing enough time for people without having to put up with these false offers of hope."