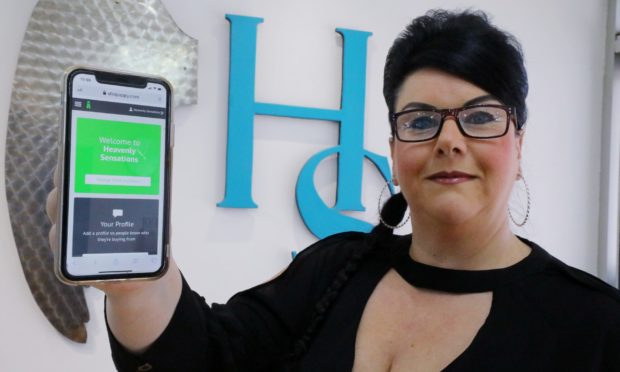 Kirkcaldy's independent traders are hoping to buck the lockdown blues thanks to the launch of a new online shopping site.
The shopkeepers are the first in Scotland to use the ShopAppy platform, which brings the town's businesses into one market place.
Launched this week under the Love Oor Lang Toun community intiative, it will allow shops to keep trading during the coronavirus crisis and encourage people to shop local.
An app is also in development and it is hoped it will have longer-term benefits for the regeneration of the town centre with the development of a social enterprise.
The pilot scheme is free for Kirkcaldy businesses for the first six months, thanks to Fife Council funding, but will cost the equivalent of £5 a week after that.
Suzy Goodsir of Greener Kirkcaldy, which is supporting the project, said it would give local people a chance to show support for businesses at a time of great uncertainty.
"We would urge everyone to have a look at ShopAppy Kirkcaldy, make a purchase and support local, not only in lockdown but beyond," she said.
She also urged other business owners not already involved to get in touch by emailing hello@shopkirkcaldy.co.uk
Labour councillor Neil Crooks, convener of Kirkcaldy area committee, added: "The town centre group feels that trading online during the covid-19 crisis is crucial, particularly for many local and independent businesses.
"While some businesses already have that ability, many do not.
"An online marketplace that lets people browse, purchase from multiple shops in the one online transaction and arrange a pick-up or delivery service is a fantastic incentive to encourage people to change their shopping habits."
The site can be found at https://shopappy.com/kirkcaldy/