VIDEO: Mountains of rubbish pile high during lockdown at Fife's biggest illegal dumping ground
By
Neil Henderson
May 28 2020, 8.00am
Updated: May 28 2020, 6.50pm
Urgent action is being taken to remove asbestos from what is thought to be Fife's biggest illegal dumping ground.
The Scottish Environmental Protection Agency (Sepa) is stepping up a criminal investigation into the problem at the former gas works site at Old Westfield Road in Benarty.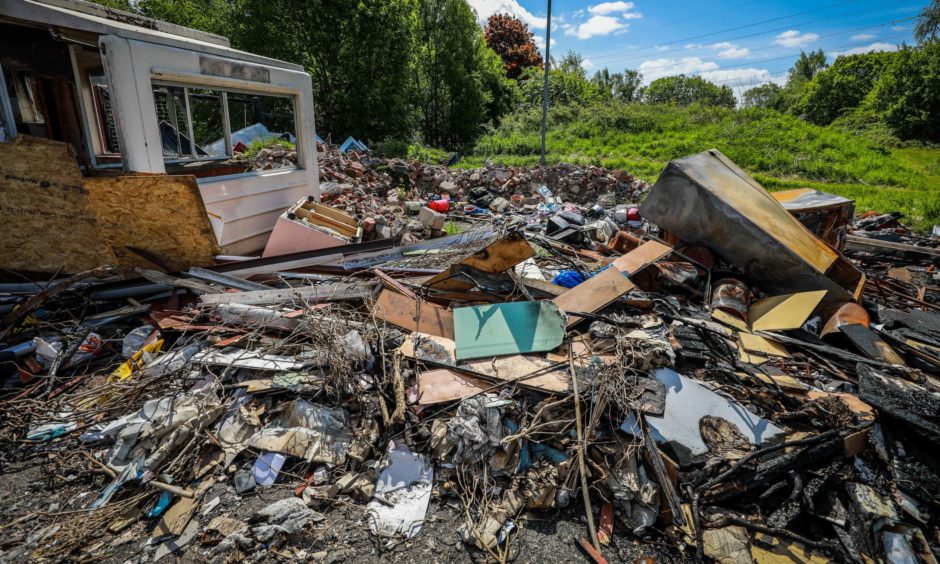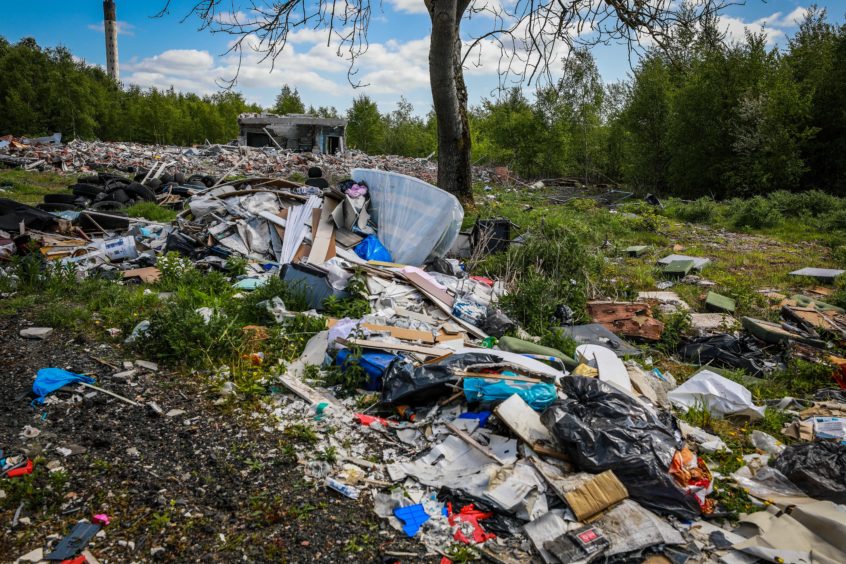 Vast amounts of commercial and builders waste has been discarded, alongside piles of household and garden rubbish, furniture and mountains of car tyres.
Despite efforts in recent weeks to block off roads and other secluded access points, fences have been ripped down as the illegal dumping continues.
One resident who asked not to be identified said he came across two men in a van dumping a fitted kitchen while he was walking his dog.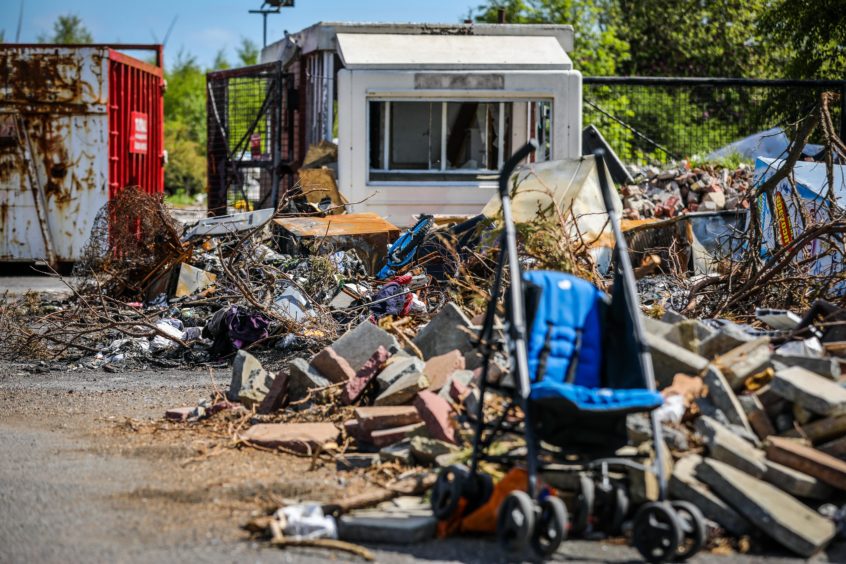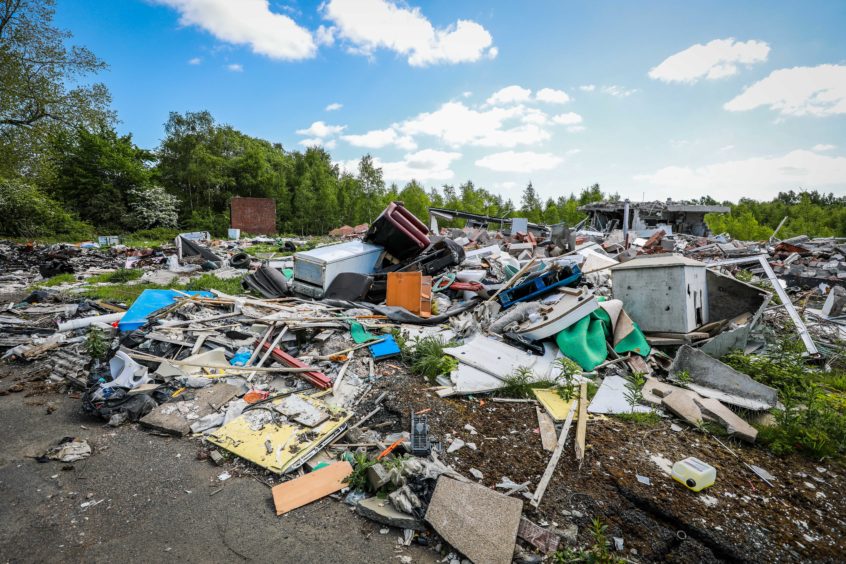 He said he had been verbally threatened after he challenged the pair.
He added: "I found the men, who had an open-backed vehicle, offloading old kitchen units and other builders' rubbish, who swore at me and threatened me with violence if I didn't clear off.
"It's shocking what's going on at this site on a daily basis and has been for months. More surely must be done to catch these people."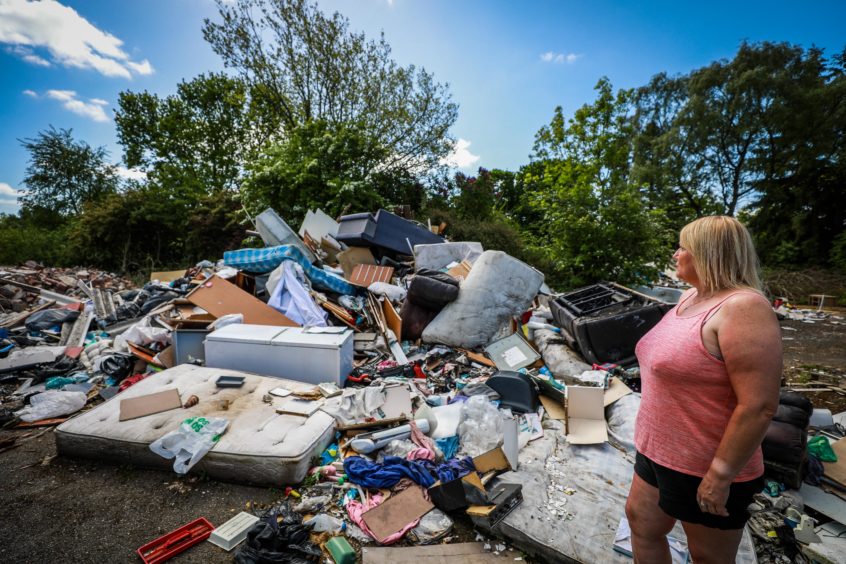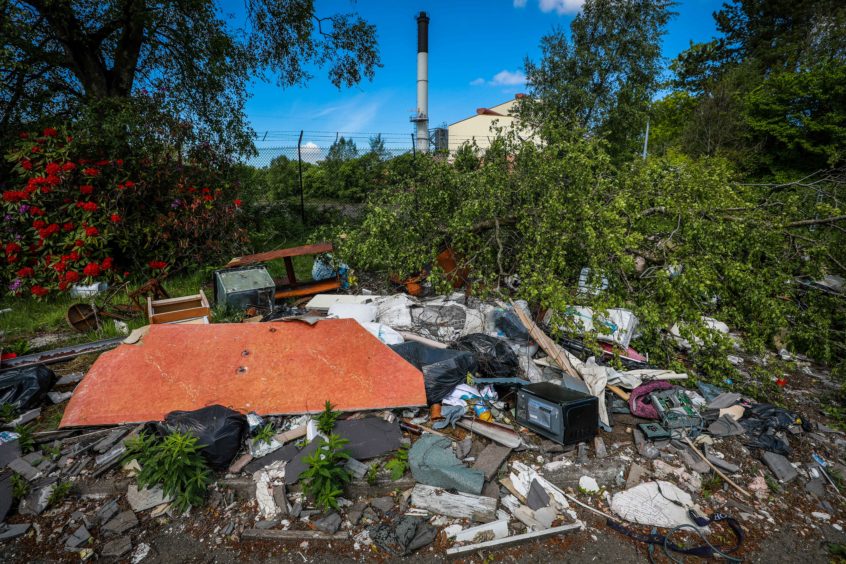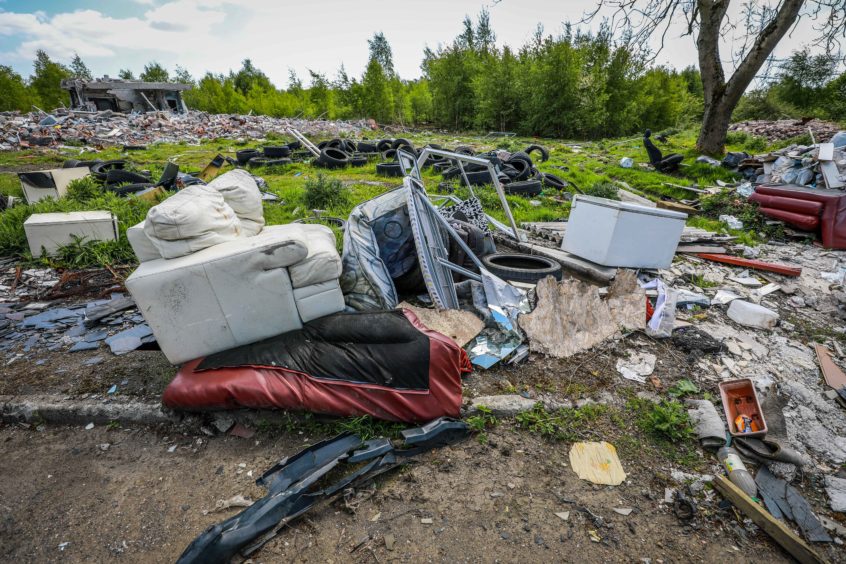 Visiting the site yesterday, SNP councillor Lea McClelland, herself a Benarty resident, said she was shocked by the scale of illegal tipping.
She said: "It's truly disgraceful what is happening and the worst I've ever seen.
"It's so bad in fact that Sepa are now conducting a criminal investigation and those responsible will be prosecuted if caught.
"There's every type of builders' waste imaginable, I could build a house with the range of stuff that's been illegally tipped here.
"I urge anyone looking to pay firms to clear waste to check fully that they are fully regulated and have the correct permits otherwise they could be liable for their waste if it is dumped illegally."
Last week, councillors in north east Fife called on the council to step up its investment in new, more affordable CCTV equipment in a bid track down these blighting communities."
A spokesperson for Fife Council said officers were monitoring the problem on a daily basis at the site and were were working with SEPA who were leading on the efforts to remove hazardous waste.