A large hill blaze near Cupar is feared to have been started by a deliberately lit fire.
Land owners helped firefighters who have been tackling the blaze in Mount Hill for more than 24 hours.
One warned that it could have become an inferno engulfing the whole forest, and warned people to behave responsibly in the countryside.
Dozens of firefighters have been involved in extinguishing the fire in woodland on the east side of the hill since 3pm on Saturday.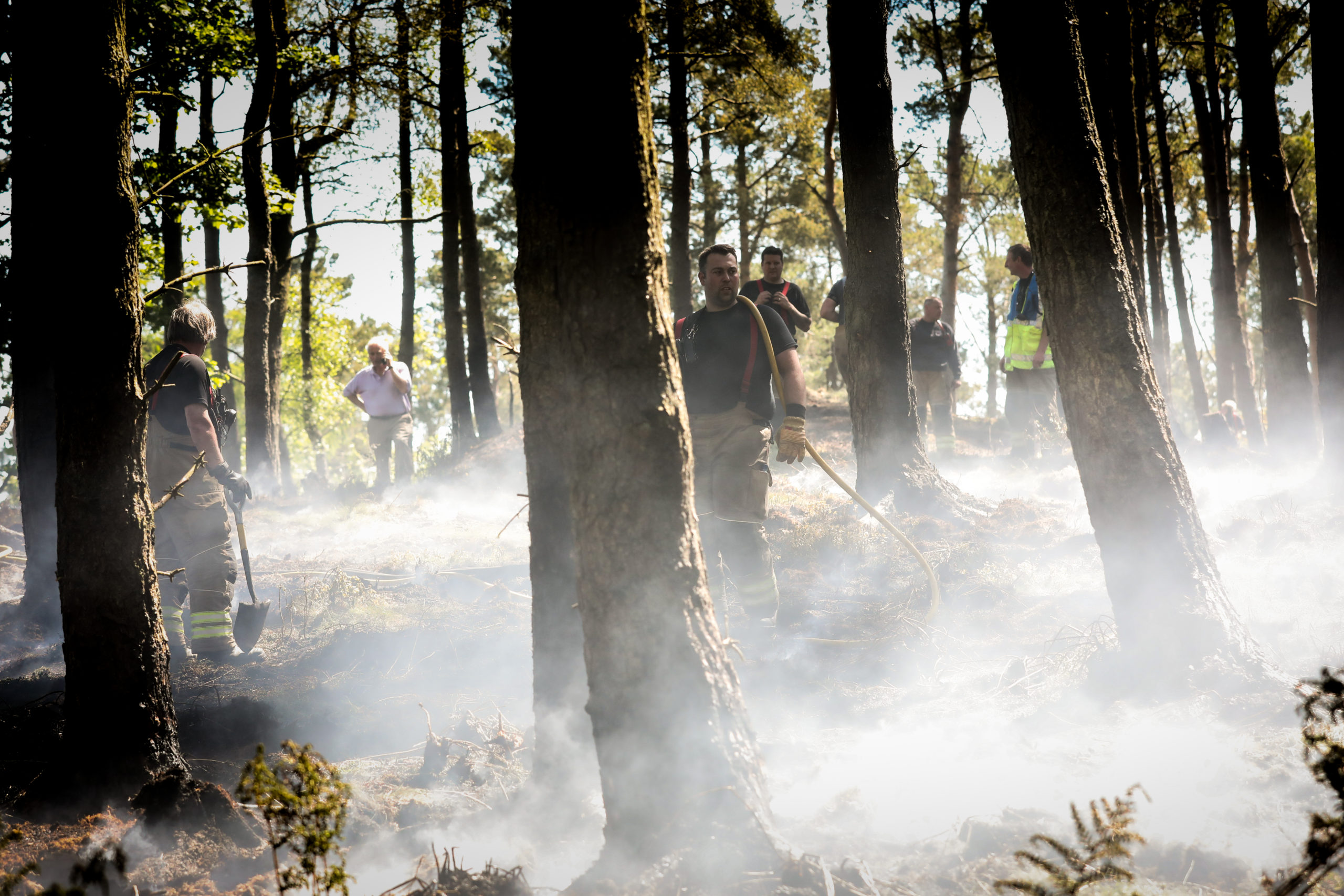 Land owners have also used a bowser to help them soak the land, to prevent further flare ups.
Ian Crombie, of Over Rankeilour Farms, said: "We do not know how it started, but most likely was someone lighting a fire which got out of control.
"The damage is not serious but could easily have engulfed the whole hill with tinder dry bracken and undergrowth in many places which could have turned into an inferno and might have destroyed the whole forest.
"Lighting any fires or even smoking and dropping ash or cigarette ends in these extremely dry conditions is madness and the public should be made aware of this.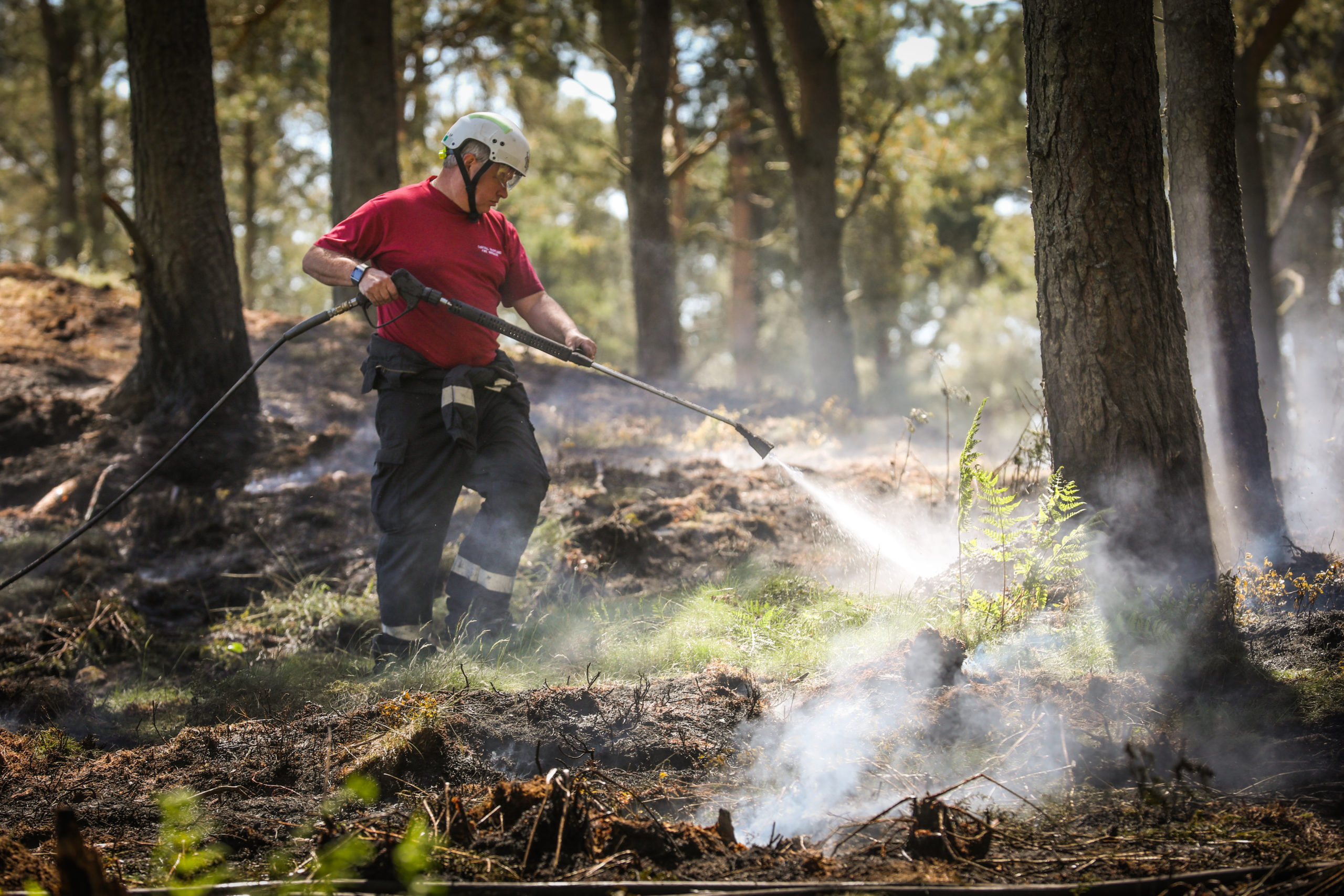 "This one avoidable incident has tied up dozens of firemen and cost the taxpayer dearly.
"Visitors who wish to access the Mount or any other countryside must do so responsibly."
Mr Crombie said the fire was still burning in the peaty soil on Sunday afternoon and, although manageable, continued to flare up in areas.
The bowser borrowed from a neighbouring farm was being filled from a pond and taken up the hill by tractor so firefighters could use their pumps and apply more water.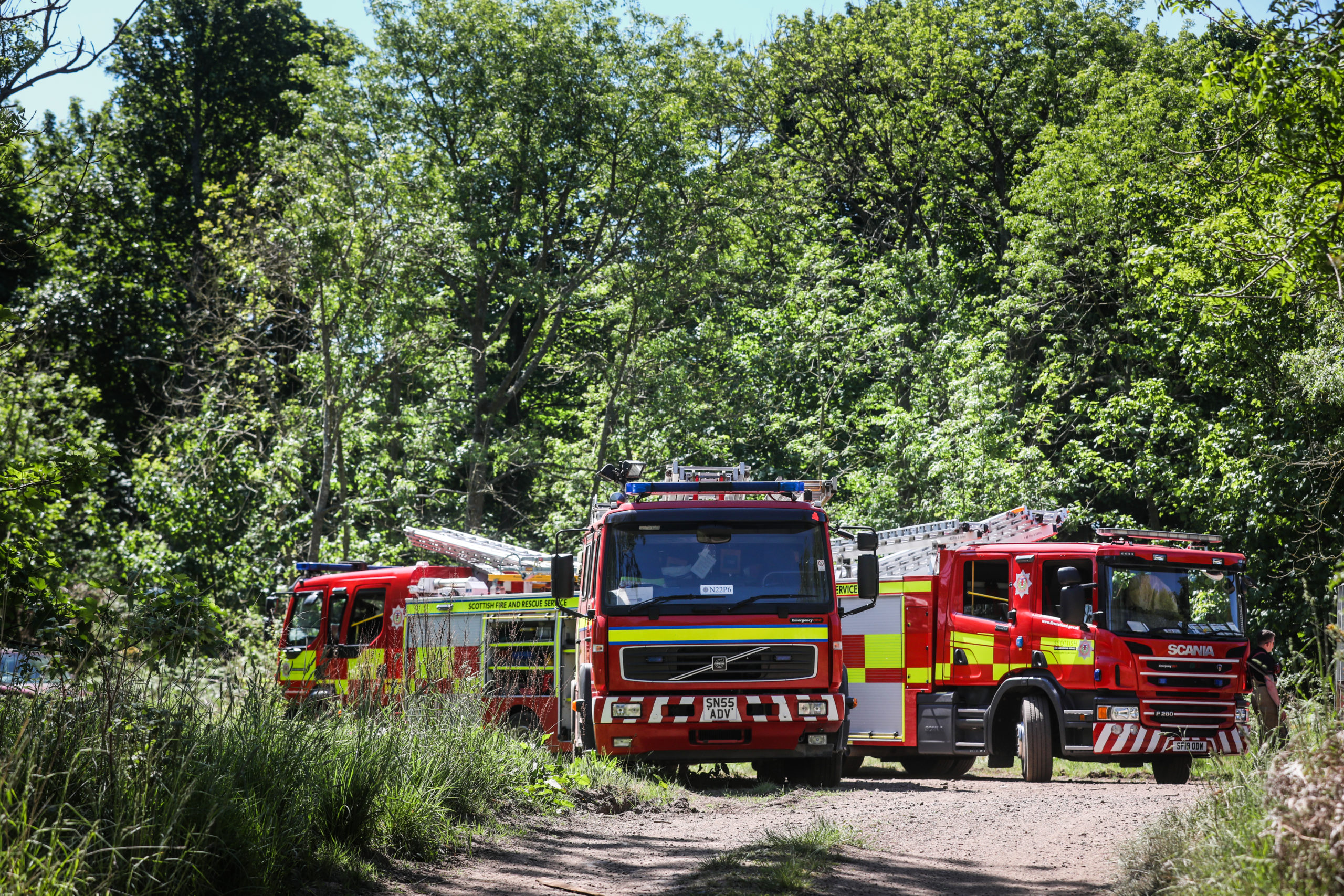 Six fire appliances were sent to the incident at its height and on Sunday morning the fire was said to be still burning in an area measuring 100 metres by 100 metres.
The Scottish Fire and Rescue Service said the blaze was "a big, deep-seated fire".
At 5pm on Sunday a spokeswoman said: "We still have four appliances out there.
"We are continuing to dampen down."