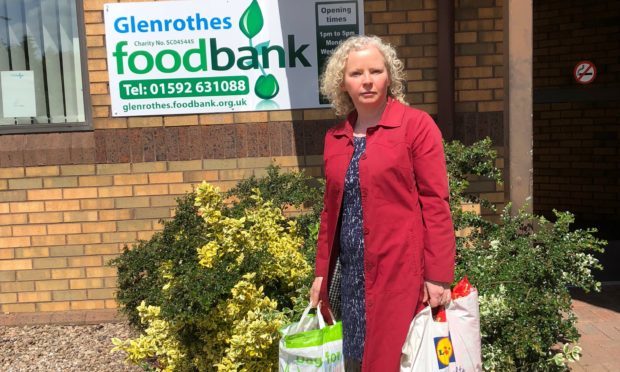 Half of charities in Tayside and Fife believe they could run out of cash reserves within just six months, while one in five fear folding altogether.
The shocking findings came from research done by the Scottish Charity Regulator OSCR and highlighted by the Scottish Council for Voluntary Organisations (SCVO) which asked organisations about the impact of the pandemic.
Almost 5,000 responses were received, providing insights from a large cross-section of registered Scottish charities, and the picture across  Tayside and Fife is said to be representative of the challenges facing the third sector in Scotland as a whole.
The SCVO said charities are facing a "perfect storm" of reduced income and increasing demand.
Aside from the obvious financial pressures facing the sector, organisations are facing uncertainty over what happens when their reserves finally dry up, any Scottish Government emergency funding is withdrawn and when the furlough scheme is wound up.
On average, between 15% and 30% of staff have been furloughed, which equates to between 16,000 to 32,000 of the sector's 108,000 paid staff.
David McNeill, director of development for SCVO, said: "It is clear is that while there has been a colossal and inspiring adaptation to support people through the lockdown period, many voluntary sector organisations are likely to face the perfect storm of reduced income and surging demand over the coming months.
"As predictions point towards some significant economic and social challenges as we begin to exit lockdown, organisations will be facing a greater demand for services which support those who have lost jobs, have seen their financial situations change, have faced abuse at home, are struggling without regular childcare or education, and much more.
"The initial response from the Scottish and UK Governments has been focused on the immediate needs of organisations who have had a sudden drop in income or can provide vital support to communities during the crisis.
"Funders have been collaborating more than ever, working innovatively to ensure emergency funds can be accessed quickly by those most in need and allowing existing funds to be used flexibly.
"In the coming months, organisations will need support from all funders – including Holyrood, Westminster, local authorities, independent grant and trust funders and members of the public – to help them as much as they can to survive.
"We know the voluntary sector has been Never More Needed than at this time, and SCVO will continue to champion the absolutely vital work that organisations are carrying out and work with funders to ensure the sector can continue to support communities during and after the coronavirus pandemic."
Mid Scotland and Fife MSP Claire Baker believes many worthwhile causes could soon see their reserves drained without the ability to generate income.
"The introduction of emergency funding arrangements for many organisations was welcome, but the fact is that most charities rely on a mix of income to survive.
"Without the ability to continue fundraising activities or other income-generating services, it is only a matter of time before their reserves dry up.
"Three months into lockdown, short-term financial shocks are being replaced with longer-term concerns over sustainability and how services can be adapted so that they can continue to be delivered.
"The immediate measures that were taken—including resilience funding—have an end date and the Scottish Government must consider how longer-term funding needs will be met."
The SCVO revealed most charities have been active in countering the impact of Covid-19 on their organisation, with 95% having taken some type of action.
However, the cancellation or postponement of planned work or events has affected more than three-quarters of those surveyed, while 51% said they had lost income from fund-raising.
Half of the respondents said they feared running out of cash by the end of 2020 and 20% reported a "critical threat" to their financial viability in the next 12 months. The same number predicted they would be unable to do the work they were set up to do at some point in the next year.
The Scottish Government says it has fast-tracked tens of millions of pounds worth of lifeline funding to charities since the start of the coronavirus crisis, but communities secretary Aileen Campbell has raised doubts over a further £10 million.
In April, £35m of Barnett consequentials was earmarked for the Scottish Government in respect of charity support direct grants but this was later amended by the Treasury to £25m.
Ms Campbell said: "Charities and third sector organisations have worked tirelessly throughout the COVID-19 crisis to ensure food, essential supplies and other vital services reach those most in need in our communities, as donation streams and other funding routes dried up overnight.
"Now more than ever these organisations deserve clarity. Had we not acted quickly at the start of the crisis to ensure tens of millions in funding reached the frontline, many organisations would not have been able to provide the level of service they have delivered in communities across Scotland, and that would have been hugely damaging to the people who rely on them."
Kingdom Kids among charities facing a challenging time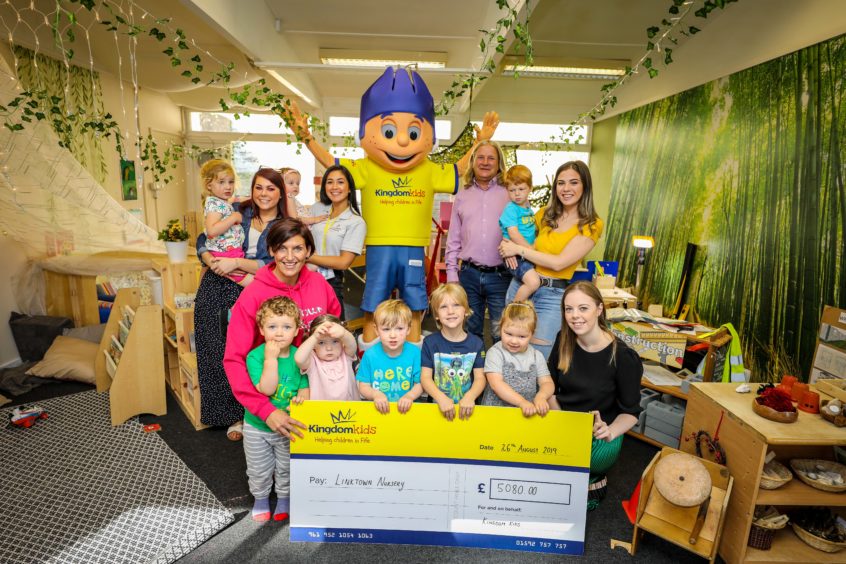 A Fife children's charity is just one of the worthwhile causes being adversely affected by the Covid-19 pandemic.
Kingdom Kids, which is the children's charity of DC Thomson Media radio station Kingdom FM, exists to raise and distribute funds to groups supporting under-privileged and disadvantaged youngsters throughout Fife.
Over the years, thousands of pounds worth of funding has been handed out to people actively supporting the positive development of young people in the region, and applications for financial support continue to flood in from local organisations in need of a helping hand.
With lockdown restrictions forcing the cancellation or postponement of crucial fund-raising events in recent months, there has never been a more challenging time for all those involved.
"We, like all charities, have seen a dramatic decline in revenues due to the cancellation of so many fund-raising events," said Adam Findlay, head of radio at DC Thomson Media.
"Now more than ever we're urging the loyal listeners to look at ways in which they can fund-raise on behalf of Kingdom Kids, and they can find out more on the official website."
The charity's showpiece Strictly Come Prancing event, due to take place earlier this year, has been rescheduled for later in the year, and more public events designed to drum up awareness and donations to help Fife's youngsters are also in the pipeline.
The charity is keen to hear from local individuals, organisations and businesses who could support the cause in any way they can.
Donations can be made online via www.justgiving.com/kingdomkids, and more details are available on Kingdom FM's website www.kingdomfm.co.uk.
Alternatively, for more information, contact Hannah Kemlo by emailing kingdomkids@kingdomfm.co.uk or telephoning 01382 575426.
Aberlour chief's warning about urgent funding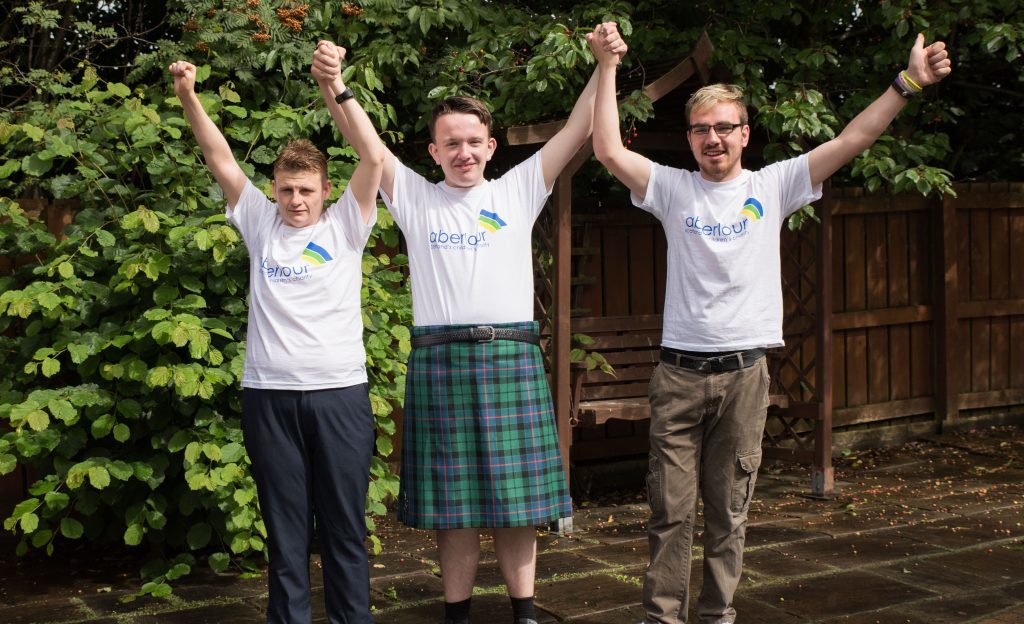 Children's charity Aberlour, which supports some of Scotland's most vulnerable families, has already warned its urgent assistance fund could run out by the end of June.
Since lockdown began, requests for funding from the charity's urgent assistance fund have increased by 1,385% and in the last 12 weeks it has paid out more than £330,000 of grants in 1,049 applications.
The average size of grant has also risen from £100 to £300.
Liz Nolan, deputy director at Aberlour, said: "At this rate, the fund will be completely drained by the end of June.
"We've received applications from people who have never needed our support before, from families who have lost their jobs, have children to feed and are having to wait weeks to access Universal Credit.
"We are providing cash, rather than vouchers, direct to families as a means to support themselves.
"Most families do not have the means to travel to the large out-of-town shops where vouchers can be redeemed. We trust families to do the best for their children."
Ms Nolan raised the case of one mother affected by the switch to Universal Credit.
She said: "When the mother lost her job in March, she faced a five-week wait to access Universal Credit, meanwhile there was no money.
"Just a week later the gas supply was cut off as they were behind on payments, leaving them with no central heating and only one electric heater between the whole family, including their two-year-old who suffered from bronchitis.
"Their only access to hot water was the kettle, making it difficult to heat a bath, and when the family washing machine broke down it was the last straw.
"We really don't want to have to turn away families in such dire need."