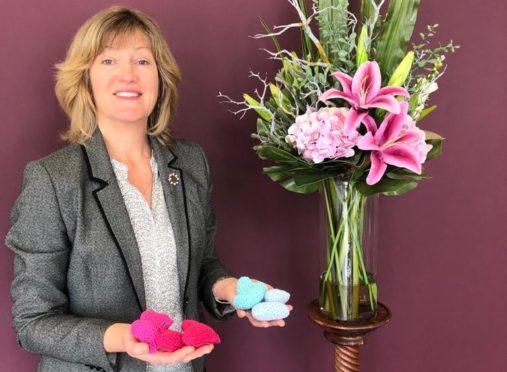 A Fife funeral firm has thanked a group of local knitters for creating mementoes for bereaved families during lockdown.
Members of Dalgety Parish Church started knitting pairs of matching hearts for people who were unable to view their loved ones prior to the funeral.
One is placed in the coffin and the other given to the family to keep.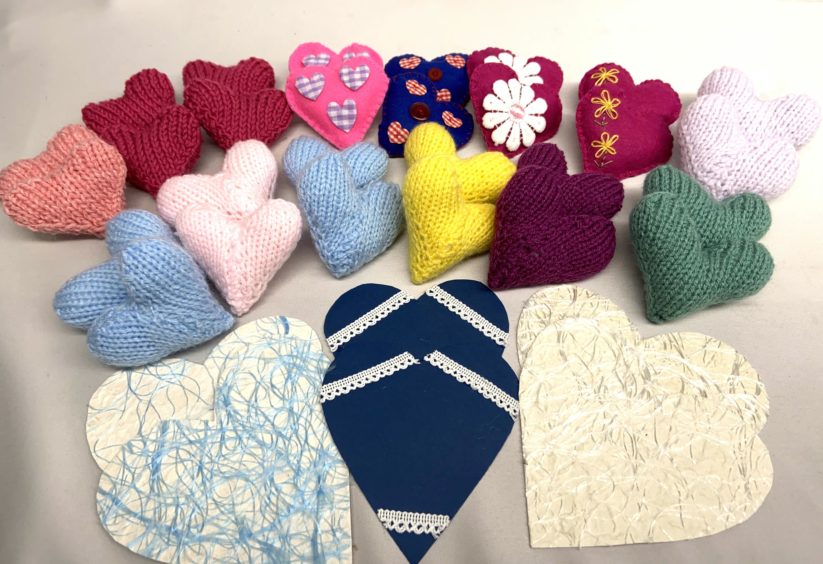 The generosity has now extended into the wider community and around 100 have now been handed in across all four Crosbie Matthe funeral homes in Kirkcaldy, Glenrothes, Dalgety Bay and Rosyth.
Sheila Matthew, managing director of the firm, said the gesture had meant so much to families at a time when normal rituals were not possible.
"To lose a loved one is challenging, but particularly so at this time with restrictions on the format and size of funeral services," she said.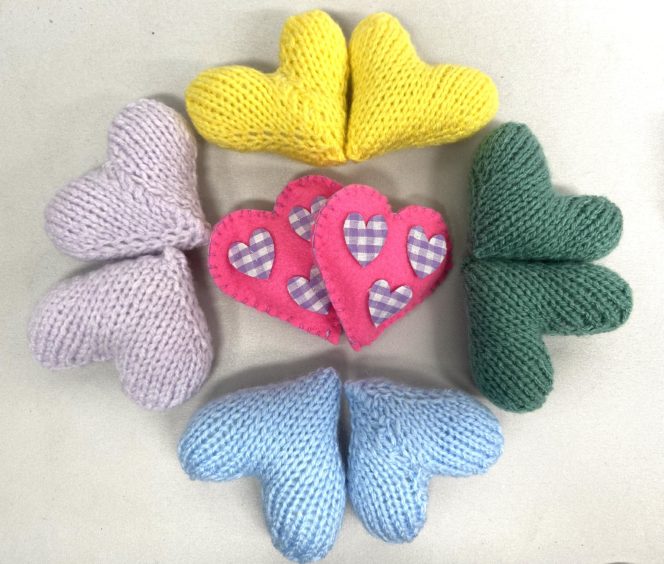 Freda Anderson, 80, from Kirkcaldy, was one of those knitters who helped out and described it as a "real joy and privilege" to support the initiative.
"I saw a social media post about Dalgety Bay's parishioners knitting the hearts and wanted to help," she added.
"I've reached a good age and am still healthy so I'm grateful for that but felt so sad for those who couldn't say goodbye to their loved ones."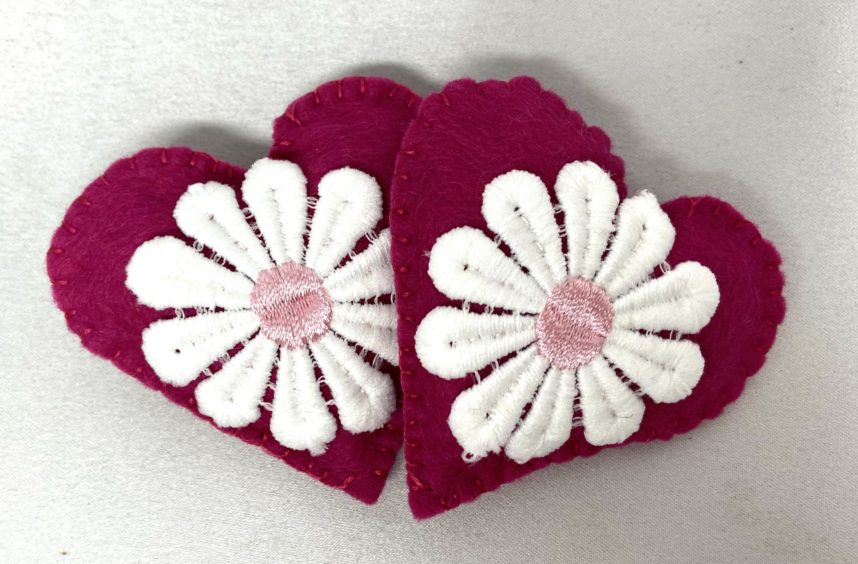 With the gradual easing of restrictions, the rules affecting funerals are changing.
All four of Crosbie Matthew's premises in Kirkcaldy, Glenrothes, Dalgety Bay and Rosyth, are now open, with limousines back in use.
Funerals can be organised by phone, video conferencing or in-person, observing social distancing.
Families can also now have up to 20 people present at cremations and burials and the crematoria are offering live streaming, available to watch live or up to 28 days after the service.
Gardens of remembrance have also re-opened.