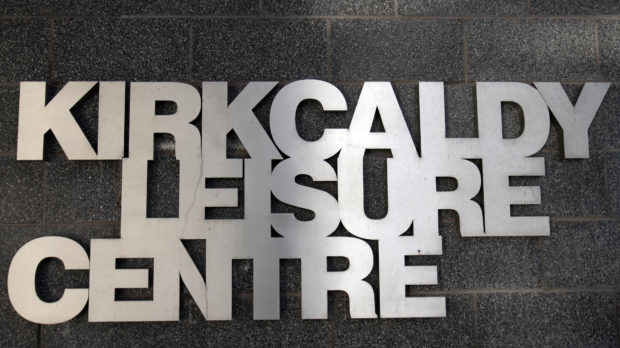 Fife's largest leisure centre operator has said it is frustrated by a further delay on plans to reopen facilities in Scotland.
Fife Sports and Leisure Trust, which runs council-owned gyms, swimming pools and sports centres across the region, warned the loss of six months of income would have a serious impact on the organisation.
While facilities in England opened last weekend, the Scottish Government has set an indicative opening date of September 14 for premises north of the border.
The Fife trust said the long term sustainability of its own and other leisure centres was at risk due to the ongoing financial burden.
It previously predicted a £5 million loss based on a 12-week lockdown and warned it could take six to 12 months to return to pre-covid customer levels.
Chief executive Emma Walker said the organisation was stepping up its support for the national #saveleisure campaign in light of the first minister's announcement that the closures will now last at least six months.
Campaign leaders Community Leisure UK, which represents non-profiting leisure trusts, estimates almost half of all public leisure facilities across Britain face permanent closure unless local authorities receive urgent ring-fenced funding to overcome the financial impact of lockdown.
Ms Walker said this would mean 1,300 closures and the loss of more than 58,000 jobs.
"As a charitable trust, Fife Sports and Leisure Trust offers affordable, accessible public leisure facilities which provide physical activity opportunities to local communities," she said.
"Unlike private providers, we are committed to delivering programmes and facilities for all ages and abilities as well as providing concessions to those on low incomes.
"Crucially, we provide programmes for older adults, those living with long-term health conditions and individuals struggling with their mental health.
"The provision of community leisure facilities has never been so important than in the face of a national public health emergency and to help support the fight against obesity which has been identified as a key risk factor in covid-19."
Ms Walker urged customers to show their support for local leisure facilities by lobbying local and national governments to recognise the financial burden faced by providers.
"Our staff have done a fantastic job at getting our facilities covid ready and we are keen to welcome our customers back so that they can enjoy the health and wellbeing benefits of physical activity within a safe environment," she said.
First Minister Nicola Sturgeon said that while September 14 remained the indicative opening date, it would be kept under review in case facilities could open earlier.
"I absolutely understand and share the desire to see these facilities open as quickly as possible," she said.
"However, the clinical advice I have is that because of the nature of these environments, they pose a particular risk and require a cautious approach."