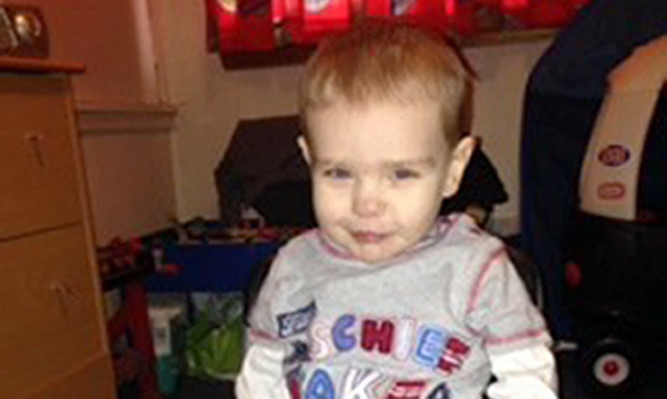 A court has heard a young boy was "scared" of being punished when he stayed with two women accused of murdering a toddler.
Jurors have been viewing video footage of a police interview with the young witness in the trial of Rachel Trelfa or Fee, 31, and her civil partner Nyomi Fee, 28, who deny murdering two-year-old Liam Fee at a house in Fife in March 2014.
The couple also plead not guilty to falsely blaming his death on another young boy as well as a catalogue of allegations of wilfully ill-treating and neglecting that boy and the witness.
The jury has already heard the young witness describe the other child being made to hit him with a tube of cream and a shoe, and of being made to take cold showers.
He also told the police interviewer of an occasion he was tied to a chair in a locked room all night with a boa constrictor.
On day thirteen of the trial at the High Court in Livingston, the jury heard the police officer ask the boy: "Were you ever scared?"
"Yes, I was scared sometimes," he replied.
"You were scared of the punishment?" the police officer asked. "Yes," he replied.
The boy was asked in more detail about the time he said he had been "punished" by being tied to a wooden chair with a pink dressing gown tie all night.
"I couldn't get out," he said.
"They had lots of snakes. They had a boa constrictor and they were threatening me, saying that it might come out and eat me, because they eat little boys as well if they are bad."
He said the boa constrictor was in its cage but the door to the room had been locked with a silver chain and padlock.
"If I did escape, I wouldn't have been able to get out anyway," he said. "Getting tied, that was a bad punishment."