VIDEO: Fife couple rescued by boat during Storm Francis call for urgent action to prevent future flooding
By
Claire Warrender
October 10 2020, 8.02am
Updated: October 10 2020, 9.26am
A Fife couple rescued from their home by boat during dramatic flooding have called for urgent action to ensure the trauma is never repeated.
Kate and Steve Hampshaw's Kinglassie villa had survived two world wars but was devastated by waist-height water that submerged their entire ground floor during Storm Francis in August.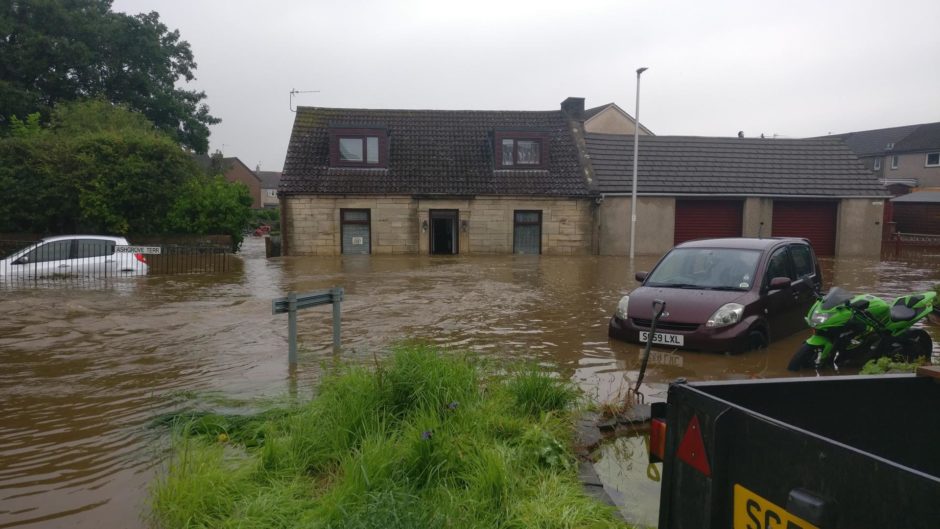 The couple have lost their living room, dining room and conservatory, as well as a bedroom, bathroom and kitchen and have been forced to move to rented accommodation.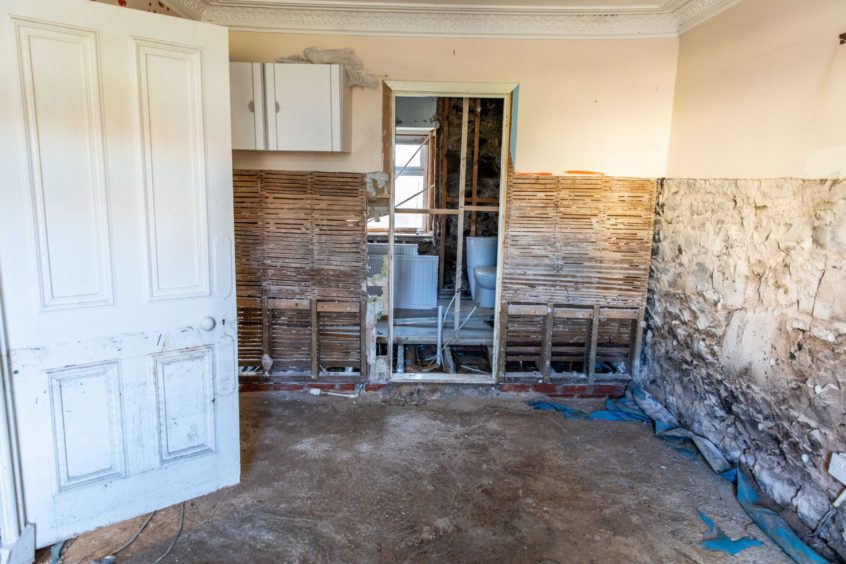 They were among several villagers hit during August's catastrophic weather event, when the Lochty Burn was unable to cope with the deluge and burst its banks.
It resulted in a torrent of water cascading along Main Street and into Ashgrove Terrace, where Kate and Steve's home bore the brunt.
The force was such that it knocked over a stone gatepost, which was carried through their garden, taking down their dining room wall in the process before the roof collapsed and allowed the house to flood.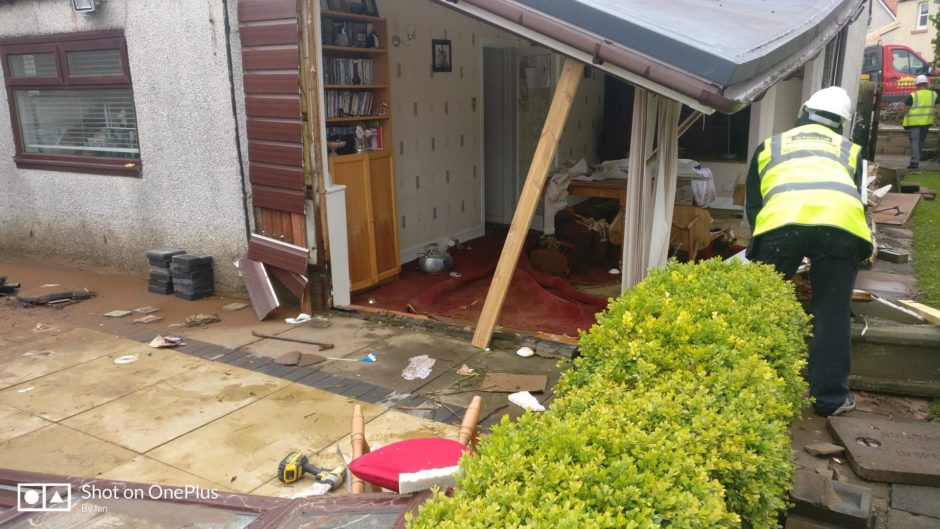 Their garden wall, which borders the burn, was also brought down and remains in the water.
The retired couple are now involved in a wrangle with Fife Council over who is responsible for removing the structure but said, no matter what, flood prevention action – including the clearing of debris from the stream – was needed as soon as possible.
"If it's our responsibility then that's fine but there's no point in us removing it if there is no work done to clear the rest of the burn," said Kate.
"Somebody somewhere needs to do something about that burn from the top to the bottom but nobody will take ownership.
"We're eight weeks down the line and they need to stop talking about it and do something."
The 67-year-old said she and Steve, 72, were frightened to return home before action was taken.
"Our insurance has covered us this time but what about in six months if it happens again? she said.
"It probably won't pay then and we'll never be able to sell our house unless it's sorted."
Cleaning the entire burn could involve a number of different landowners, including the council, and Kate and Steve are among a host of villagers to contact local MSP Jenny Gilruth for help.
The SNP MSP said last weekend's torrential rain was an urgent reminder that action was needed sooner than later.
"I met with Mr and Mrs Hampshaw shortly after August's flooding in Kinglassie and saw first-hand the catastrophic damage to their home," she said.
"Several constituents have been in touch with me since the flooding looking for Fife Council to take action to clear the Lochty Burn and put further flood prevention measures in place.
"People in Kinglassie have waited long enough, which is why I have called for the creation of a local flood action group for Kinglassie to give them the opportunity to communicate directly with Fife Council and other agencies and get some momentum behind work to address the situation."
Fife Council's head of assets, transportation and environment Ken Gourlay commented: "The council carries out regular inspections to make sure water courses and culverts are clear of debris.
"However, we experienced unprecedented rainfall in August which resulted in flooding in a number of areas."
Officers have visited the Lochty Burn and already have a programme to manage the branches and shrubbery overhanging the water to minimise debris in the burn.
Dr Rick Haynes, the council's lead flooding consultant, said works had been due to start in July but had been delayed due to the Covid-19 lockdown.
He added however, that cutting back vegetation would not have made much difference on this occasion due to the amount of rainfall and dredging the burn would only offer a temporary solution.
Alternative flood risk management would need to be tested via a study but most options would cost more than the service's annual budget.
"Legacy systems, built to the guidance of the day, are something we will have to deal with but will require more resources to do so effectively," he said.