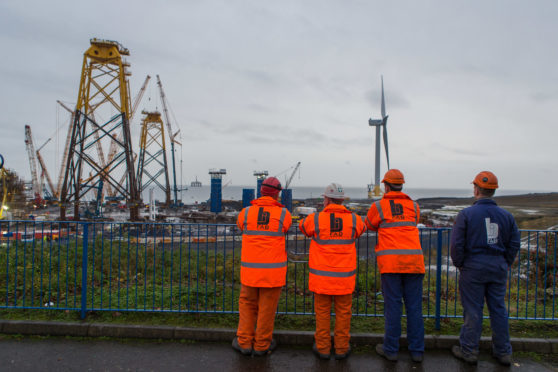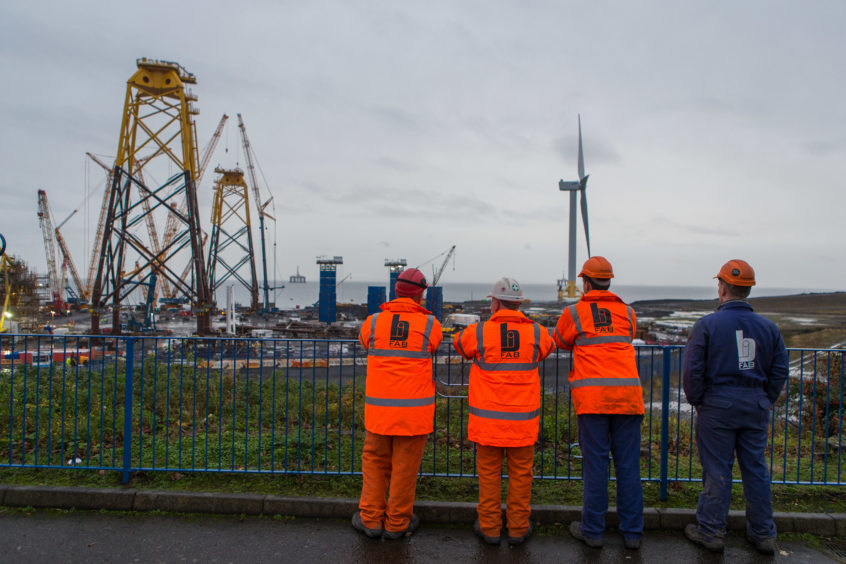 The collapse of a deal that would have seen BiFab build structures for a £2 billion offshore windfarm could spell the last straw for the struggling Fife yards.
Labour MSP Claire Baker said it was difficult to see how the mothballed yards at Methil and Burntisland could ever reopen in the wake of this week's "devastating" announcement.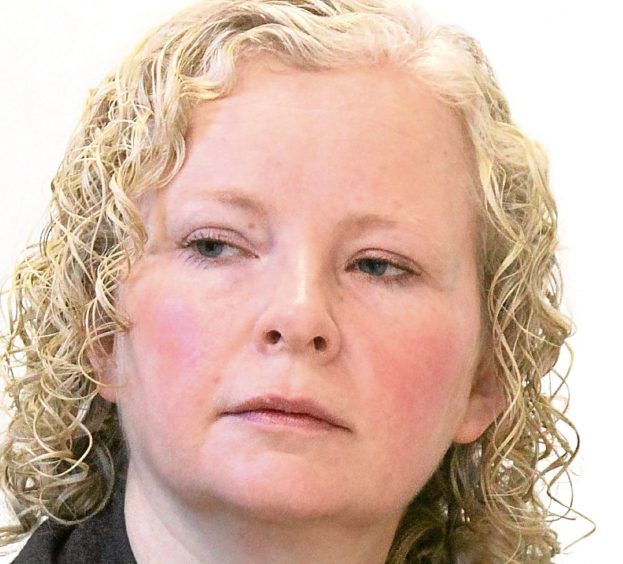 The firm's Canadian owners DF Barnes pulled out of negotiations with French energy company EDF Renewables, blaming a refusal by the Scottish Government to provide financial guarantees.
It had hoped to build eight turbine jackets for EDF's Neart Na Gaoithe (NnG) project at its yards in Methil and Burntisland.
The government said it had acted in line with state aid rules, which limited the amount of financial support it could give.
Mrs Baker said workers had been badly let down.
"The reports of BiFab losing out on the NnG contract are devastating and the Scottish Government has serious question to answer over their role in this," she said.
"It is not good enough to hide behind state aid rules – the Scottish Government were well aware of the situation when they brokered a deal to supposedly save the yards, and became a shareholder in the company.
"By withdrawing their assurances and refusing to guarantee the contract, the Scottish Government are letting down workers across Fife and it is hard to see how the yards in Methil and Burntisland can reopen.
"The Scottish Government must reverse this decision, or we will not forget the way they have played with Fife's future."
Scottish Liberal Democrat leader Willie Rennie called on ministers to explain why promises to workers had not been fulfilled.
"It's twelve years since the SNP declared that Scotland was going to be the Saudi Arabia of renewables. Instead we have seen contracts and jobs drift away overseas," he said.
"They have been stringing people along for all this time when they should have been working on a plan for delivering these jobs and getting this work for Scotland.
"A green recovery from the covid crisis should be an absolute priority and that should start with getting BiFab up and running again."
Alex Rowley, Labour MSP for Mid Scotland and Fife, described the Scottish Government's record for delivering jobs in the renewables sector as "woeful".
He said: "Back in 2010 they promised 28,000 direct jobs and a further 20,000 jobs in related industries and £7.1 billion investment in Scotland by 2020. This has obviously not happened.
"Just recently SSE awarded the £3 billion Seagreen fabrication work to China and the UAE. And now this latest news means that all around us will be offshore wind turbines that have been built everywhere but Scotland – while our yards sit empty and workers are sidelined by their own government.
"This farce would be laughable if it wasn't so serious. Our economy needs all the help it can get at the moment and creating green jobs that are high skilled and well paid should be the priority for our government, so this failure of government is a huge blow for workers and the sector."
Levenmouth Labour councillor Colin Davidson added: "It's a huge disappointment that the Scottish Government have not provided a guarantee for delivery of these jackets.
"It shows a lack of faith in the workforce.
"It's an absolute nonsense for the Scottish Government to say they can't intervene."
The Scottish Government invested £37.4 million in BiFab to save it from permanent closure in 2018 and now owns a 32% stake in the company.
A Scottish Government spokeswoman said it had been working with BiFiab, EDF and others in a bid to find a way to deliver the NnG contract in Scotland.
"The Scottish Government can only financially support BiFab, or any other commercial enterprise, in so far as a commercial investor would do the same," she said.
"We will continue to do everything possible to support the business while recognising the need for us to remain in line with state aid regulations and we will be engaging with trades unions and local representatives in the coming days."