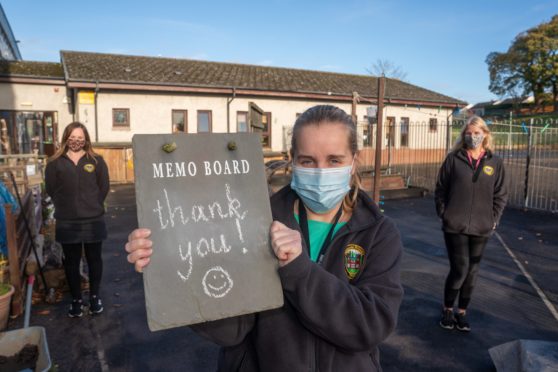 Staff at a Fife school, devastated after their nursery garden was destroyed by fire, say they have been "overwhelmed and humbled" by the wave of public support in the wake of the blaze.
A nursery garden and outdoor learning area, along with equipment used by around 100 of the  youngest children at Pitreavie Primary School in Dunfermline, was completely destroyed in the fire.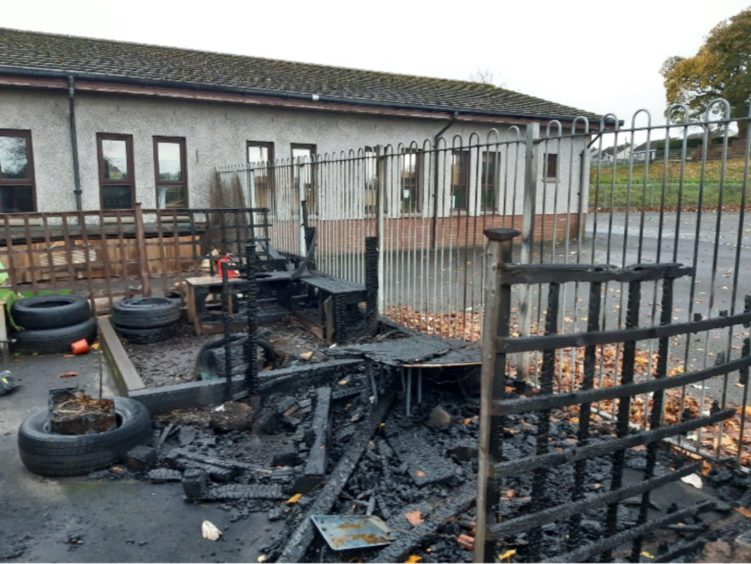 A fundraising initiative to pay for repairs has already raised more than £3,000, three times more than its target.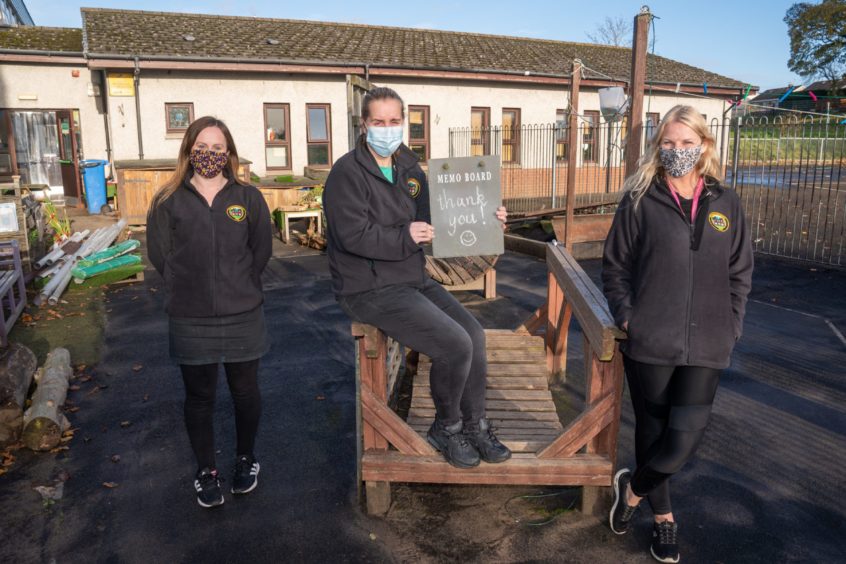 Fire crews rushed to the scene shortly after 11.45pm on Friday after a member of the public reported flames coming from the school grounds.
Head teacher, Debbie Broadley, said it was only the quick actions of fire crews that stopped the blaze spreading to the main school building.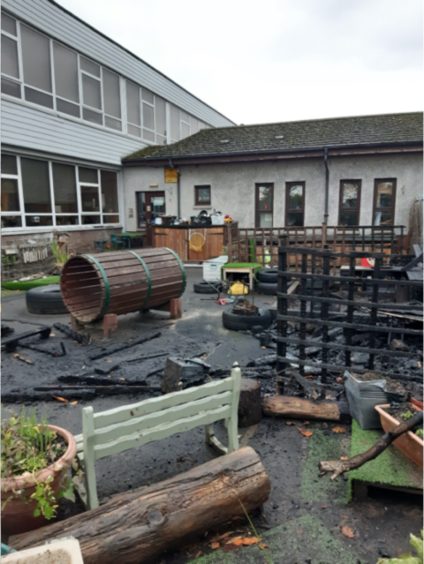 She said: "Thankfully, fire fighters managed to put out the fire before it reached the main part of the school otherwise it could have a whole different affair.
"It's heartbreaking to see such terrible devastation and loss of equipment in what was a very special part of the school enjoyed by our three and four-year-old pupils, especially in these time when outdoor learning is more vital than ever given the coronavirus restrictions.
"The garden area, which is used daily by the two nursery classes, has been ruined.
"However, is such adversity the true spirit of the school and the community come to the fore and I've been overwhelmed and humbled by the generosity from parents and local people offering donations and to rebuild the garden.
"To see that over £3,000 has been donated by people just highlights the wonderful relationship the school has with the local community.
"I must also give credit to the school staff who rallied round on Saturday clearing up after the fire so that there was nothing upsetting the children to so that the school could continue to function as normal come Monday."
A statement from Pitreavie Parent Council Group said: "The newly-established GoFundMe page, which has attracted donations totalling £3,140 so far, said the gardens had been 'devastatingly destroyed' by fire.
"The staff have worked tirelessly to provide an outdoor learning space for the children and in a second it has been destroyed."
Dunfermline and West Fife SNP MP, Douglas Chapman, said:  "Once again I have been heartened by how the Dunfermline community has rallied around this terrible incident with the setting up of the Crowdfunder, which has already raised more than £3,000.
"Times are tough at the minute due to the pandemic, but it is encouraging to see the community has not lost its generosity."
Police are still investigating the cause of the blaze and a spokesperson for Police Scotland confirmed officers are to meet with school staff as enquiries continue.