Anniversary appeal for missing Fife man Allan Bryant as 'living hell' continues for family
By
Neil Henderson
November 4 2020, 8.26am
Updated: November 4 2020, 9.50am
The father of missing Fife man, Allan Bryant, has appealed to the public to end his family's "living hell" and help find his son, seven years to the day since the last known sighting of his loved one.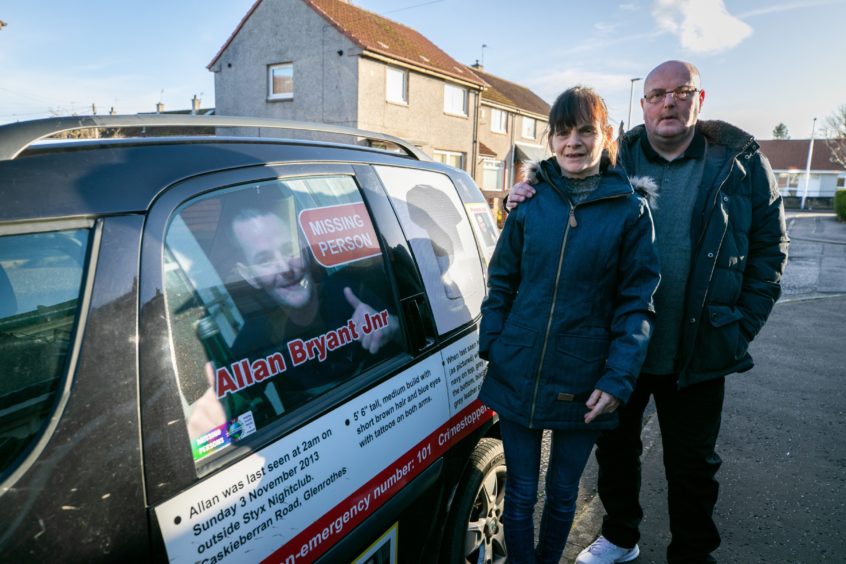 Alan Bryant Snr, said the continuing anguish of not knowing what happened to his son, coupled with the thought of endless years without closure, has now taken its toll on his and his family's resolve.
Although being just a short walk from his home, Allan Bryant, has not been seen since leaving Styx nightclub in Glenrothes shortly after 2am , November 3, 2013.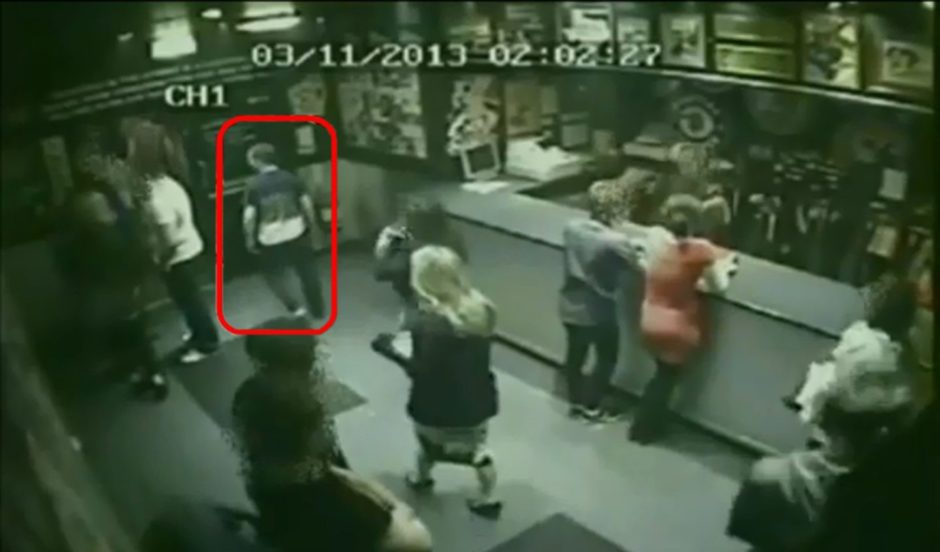 Despite one of the biggest missing person investigations ever undertaken by Police Scotland, no trace has ever been found of Allan and his whereabouts remain a mystery.
"The anniversary is a yet another reminder that we are still no nearer ending this living hell that we are having to endure every day," said Mr Bryant Snr.
"We've made a public appeal along with the police for anyone to come forward with information in the hope that it'll finally help find Allan and give us the close we all desperately need.
"Somebody knows what happened to my son and we are just clinging to the hope that one day we will find the truth about our son's disappearance."
Mr Bryant Snr described the last year as "one long nightmare" which was further compounded last month when it was confirmed human remains discovered just a mile away from the nightclub, at a remote disused, industrial estate, were not those of his son.
"I really did think that this time it was Allan, especially with the excruciating length of time police forensic teams spent at the site.
"After more than a week of believing it was Allan, to be told it wasn't him left us all crushed and totally devastated.
"It also left me questioning whether we'll ever find him."
With another anniversary past, Mr Bryant Snr said he is struggling to cope with the  stress and admits it is time to seek professional help.
"I'm finding it more difficult with each passing year to see how we can carry on the fight and for the sake of our mental and physical health its maybe right to now take a step back from the endless campaigning and do what's best for our own wellbeing.
"We will never give up our search for Allan but it's becoming increasingly more difficult to know where to turn next."
Detective Chief Inspector Kevin Houliston, of the major investigation team, said his officers would continue to investigate Mr Bryant's disappearance.
He added: "Any new details that we receive will be fully investigated.
"I would once again urge anyone who may hold information which could assist us, no matter how small it might seem, to report this as soon as possible.
"Those who may be able to help can call Police Scotland on 101 or email OperationToner@scotland.pnn.police.uk, contact the independent charity Crimestoppers anonymously on 0800 555 111, or call or text the charity Missing People on 116 000."