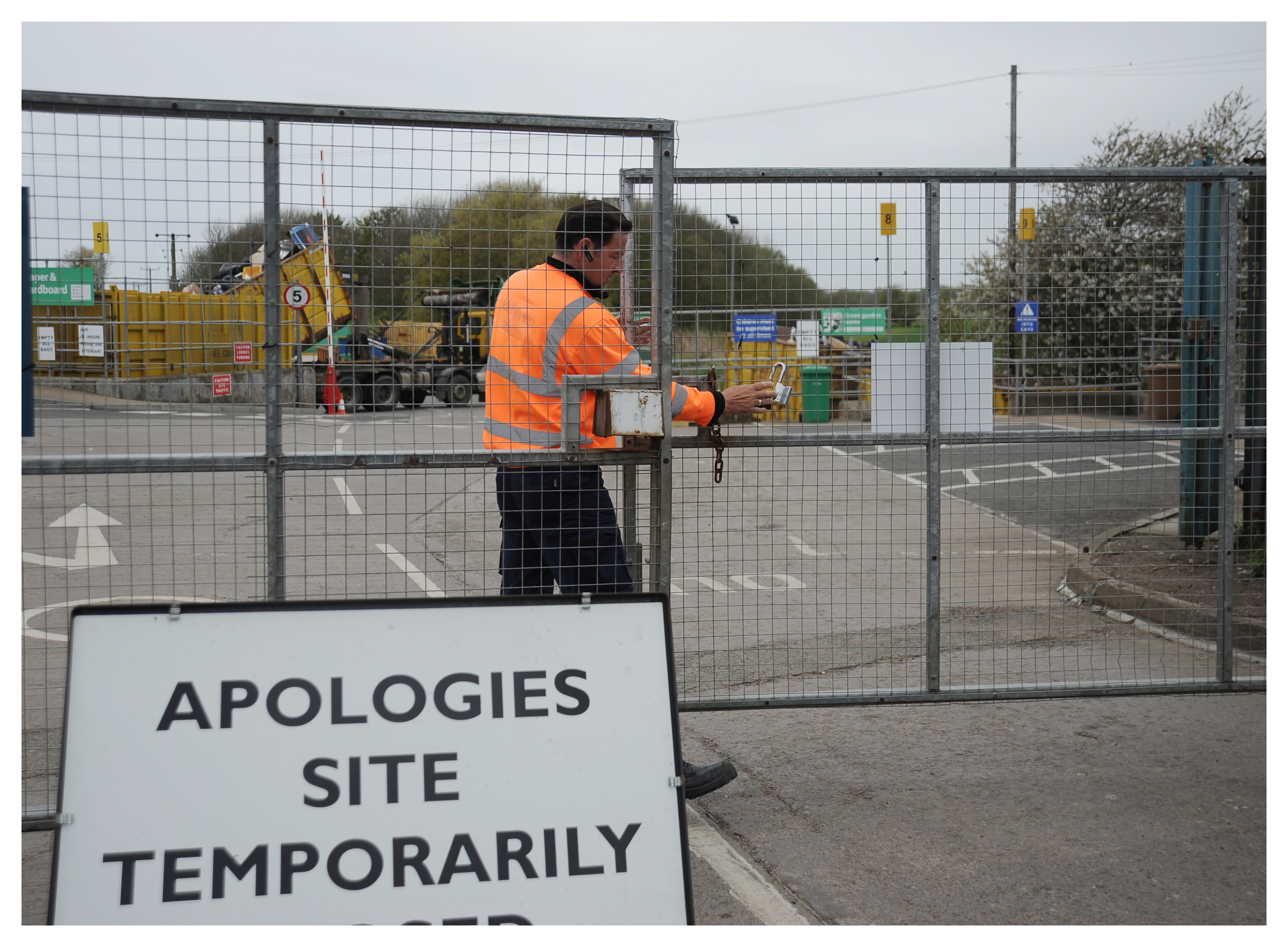 Lessons must be learned after unprecedented vehicle breakdowns saw Fifers urged to stay away from the region's recycling centres this week.
East Neuk councillor Elizabeth Riches has called for better handling of emergency situations after the centre in Pittenweem was forced to close for four days.
Fife Council had warned that other sites across the region could be shut at short notice as vehicle problems saw a large portion of the fleet put off the road.
This meant overflowing containers could not be emptied.
As a backlog built up, the public was asked to delay bringing their rubbish until the situation was resolved.
Although things finally returned to normal late on Friday morning, Mrs Riches said she was dismayed at the way the local authority had dealt with the problem.
"I wanted information to go out to the press to tell people what was happening," she said.
"They didn't tell anybody so people were turning up with their rubbish and having to turn round and take it all home again."
She added: "They've probably cut back too much with the vehicles. They're now doing double shifts and are doing huge mileages.
"Surely we should have an arrangement in place so that in emergencies we are able to hire a vehicle from a private firm."
While praising the staff at Pittenweem's recycling centre for their professional manner in getting the site reopened, Mrs Riches said the incident had been extremely inconvenient for people during a very busy week.
Before the problem was resolved, John Conaghan, service manager (resource recovery) apologised for the inconvenience and added: "A number of unexpected vehicle breakdowns has meant that we've had problems emptying the containers at our recycling centres.
"Not only are the containers now full at some recycling centres but because of the unprecedented number of problems with our vehicles, which has included punctures, there is now a backlog for emptying these."
He said that while Pittenweem was closed, alternative sites were available at St Andrews, Methil and Cupar.