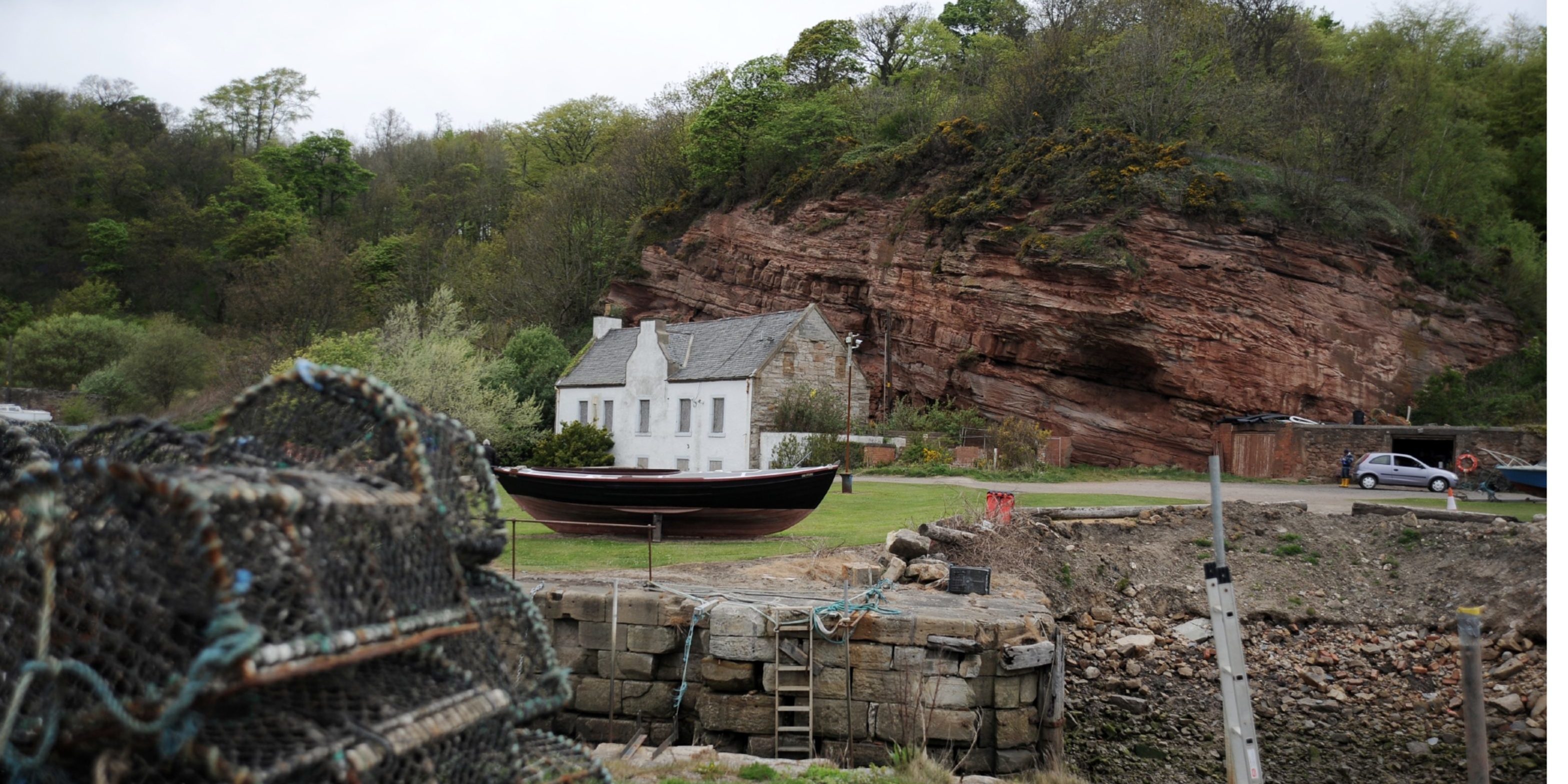 A dangerous cliff which has led to the closure of a section of Fife's coastal path could finally be removed under an ambitious planning application.
The precariously unstable state of the red sandstone outcrop at West Wemyss forced the occupants of the harbour master's house from their home more than a decade ago and it has lain empty ever since.
The proposal to remove it hinges on the creation and sale of 42 new houses in the village's conservation area, with the money generated paying for the major engineering works needed.
Locals say it could be the catalyst for a boost in tourism with longer-term plans to reopen the coastal path and create a marina in the currently disused harbour.
The application by the trustees of Wemyss Estate will be considered by members of Fife Council's central area planning committee on Wednesday.
It has been recommended for approval, despite an objection by the Forestry Commission amid concerns over the removal of woodland thought to be inhabited by badgers and bats.
Surveys of the woodland would have to be done before any work starts on the site, planners have said.
Planning officer Elspeth Cook said the removal of the unstable cliff would be of "significant public benefit" for the village, the coastal path and the future restoration of the harbour master's house.
"The cliff has been unstable for well over 10 years and this particular funding solution, involving the release of housing land on the regraded cliff, is the only proposal that has come forward," she said.
She warned however: "It is essential for so many built and natural heritage reasons that the development is of a high quality and this permission and the conditions attached are intended to secure that."
Planning permission for a similar proposal was granted in 2010 but work never started.
The proposed houses would be built close to the empty Belvedere Hotel on a slope created after the cliff is removed.
A new access road would also have to be created.
Ms Cook said: "The design has attempted to recreate the density and irregularity of the existing village.
"The overall impact in this regard, if executed with care and in full, would provide a sympathetic extension to the village."
She acknowledged the cliff face was an important setting for the village but said it had to be removed for public safety reasons.
"The residential development is actually the potential funding source for this work rather than the reason for it."