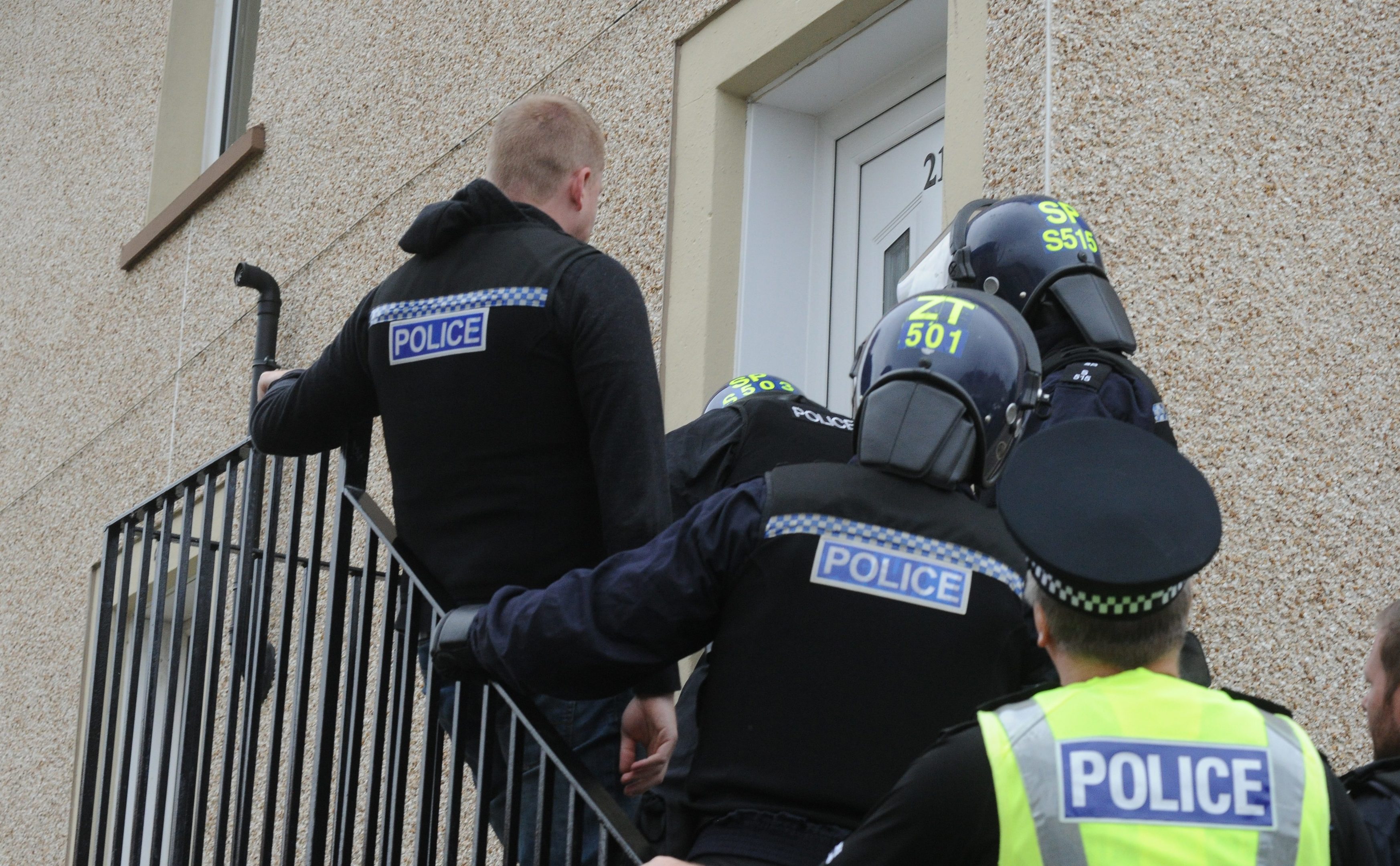 Police in Fife raided four properties this morning as part of ongoing efforts to tackle drugs and violent crime.
Three addresses in Kirkcaldy and one in Kinglassie were visited during the day of action by officers from Kirkcaldy and Dunfermline, and it is understood a number of people have been taken into custody.
A flat in Kirkcaldy's Dunsire Street was targeted by the teams shortly before 10am, with similar operations carried out in Earn Road and Lismore Avenue.
A property in Kinglassie's Laurence Park was also raided as part of the initiative.
Community Inspector Graeme Neill said: "As part of the divisional violence reduction plan we recognise the link between drugs and violence in the community.
"As a result of that, four addresses have been targeted by specialist units as a result of information that's been received by the community.
"Hopefully it's put a strong message out that we are listening and we are reacting to people's concerns."
Briefing officers before they left Kirkcaldy Police Station this morning, Local Area Commander Chief Inspector Stevie Hamilton added: "Drugs and alcohol link directly into violence – we have to make sure we're protecting the people of Kirkcaldy against violence.
"One victim of violence is one too many."
For more, see Saturday's Courier.