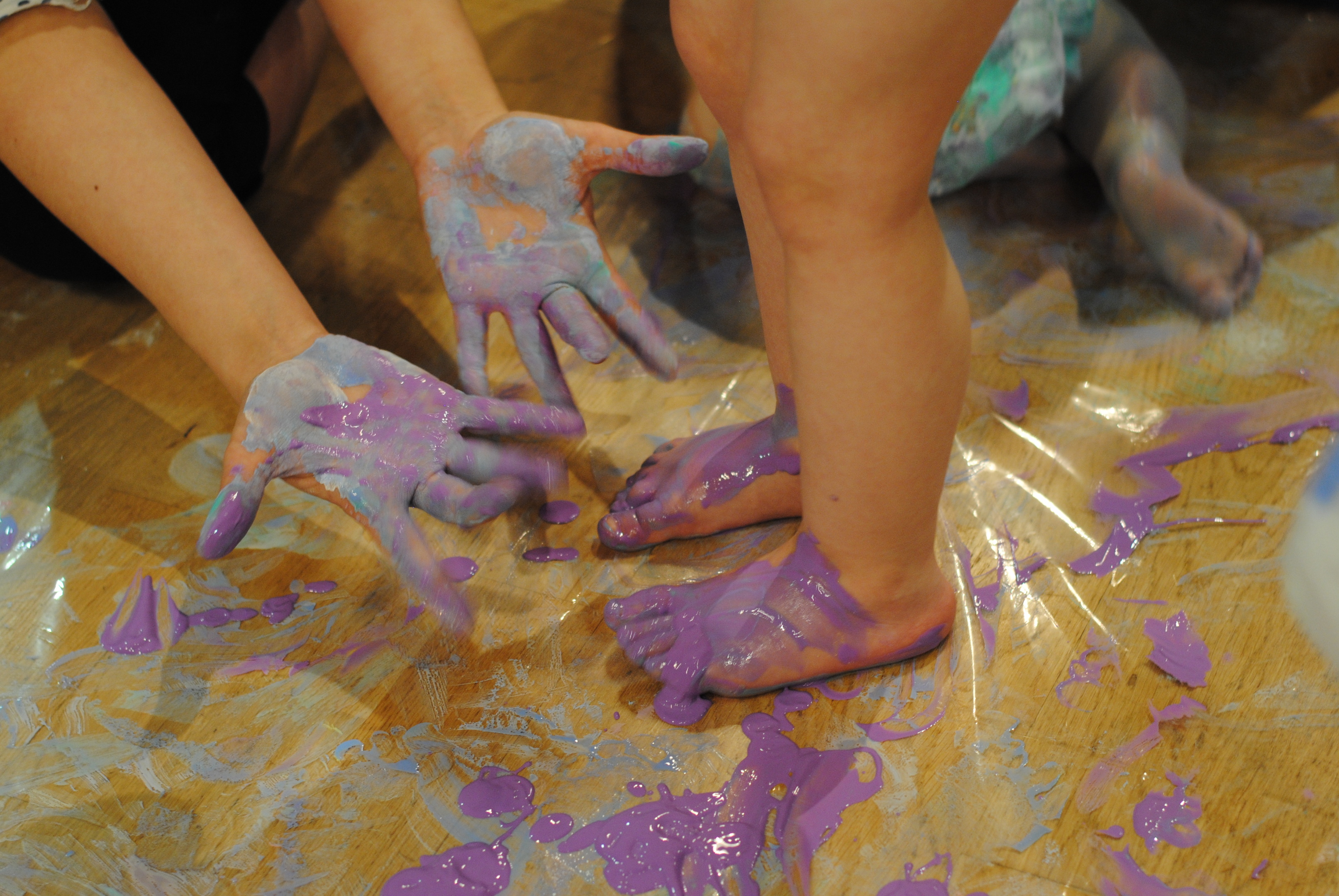 A life-changing Fife scheme which provides young parents from deprived areas with a safe space to take part in creative activities has been handed a lifeline.
There had been fears that the Expecting Something project, which works with new and expectant parents and their babies in Lochgelly, might have to come to an end due to a lack of cash – despite having had great success in using the power of the arts to support improved outcomes for the country's youngest children.
However, Starcatchers – the charity which runs the initiative – has now been awarded two-year funding worth £150,000 from the Big Lottery Fund to continue its work in the community.
The project, which is also run in Wester Hailes in Edinburgh, aims to empower new, young and expectant parents, using art to boost their confidence, forge new relationships and develop stronger bonds with their children.
Starcatchers chief executive Rhona Matheson said: "These young parents are often the hardest to reach in terms of age and lifestyle and are in the greatest need of support.
"We had always hoped that we would be able to extend the life of this project in order to make a lasting impact on communities over a sustained period of time.
"Engaging in this programme affords these young people the chance to connect with their peers, express themselves, be creative and build their confidence and well-being, which all improve outcomes for themselves and their children."
The project was originally piloted in 2013/2014 with young parents under 21 in Wester Hailes working in partnership with the Family Nurse Partnership. Participants reported increased confidence, better relationships with their babies and increased peer-to-peer contact.
Following successfully securing funding from The Scottish Government and Lloyds TSB Foundation for Scotland in 2015, the programme was extended to parents in Lochgelly and continued in Wester Hailes with the age range moving up to 25 to increase access to other young parents.
The artist-led sessions take place on a weekly basis at WHALE Arts in Wester Hailes and the Lochgelly Centre in Fife.
They are led by experienced Early Years artists who facilitate the sessions according to the interests of the group, crossing art-forms and genres.
One participant in Lochgelly, who did not want to be named, highlighted just how vital the project has been to her.
"Expecting Something isn't just a group, it is an opportunity, and being a young mother who struggles from time to time, it's my rock.
"It's a place where I feel safe and happy and I know my son is safe. I have gained so much more confidence, skills and most importantly friends.
"I don't get worried or scared at the group because he doesn't – there's always only positive vibes."