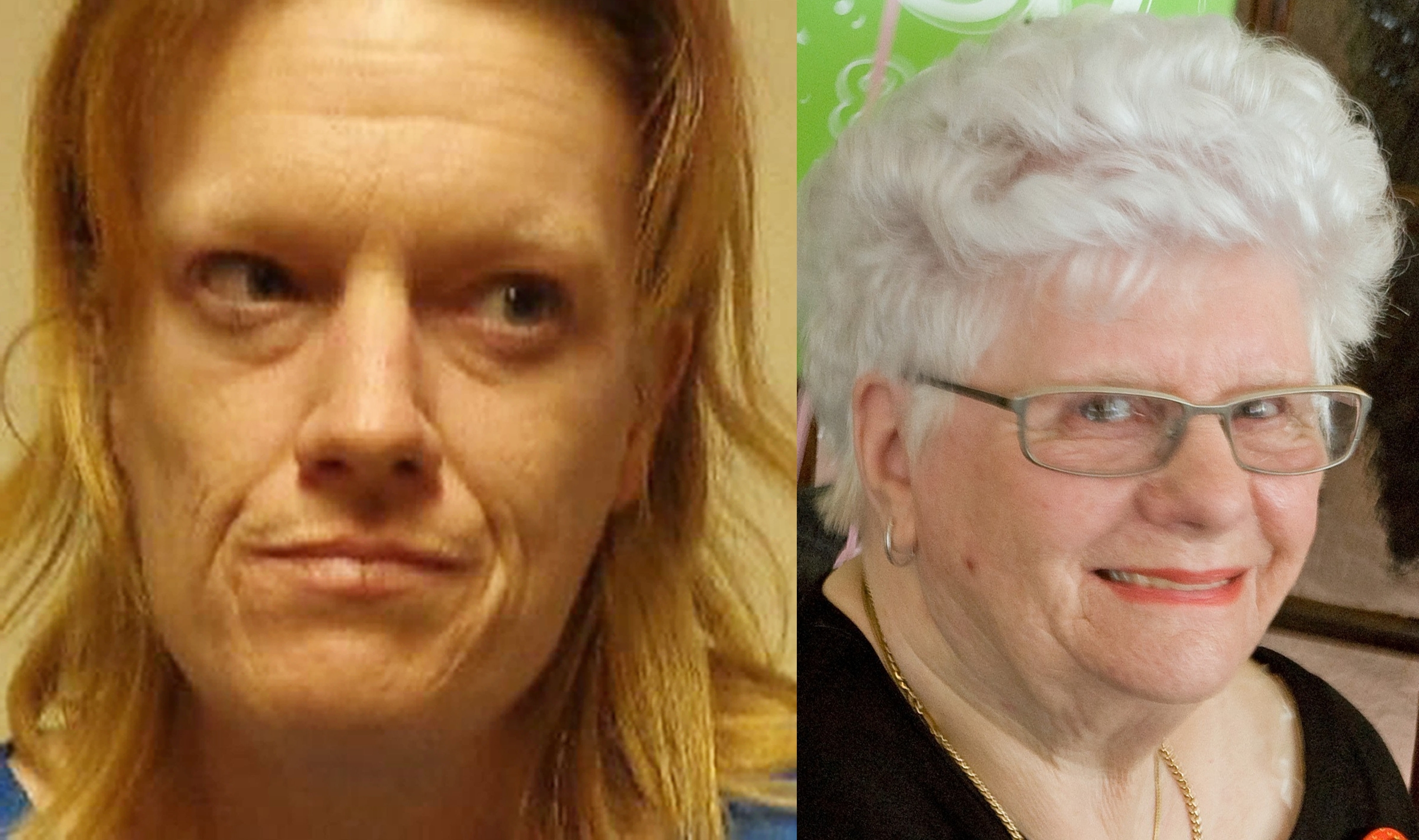 The neighbour who found murdered Fife grandmother Mary Logie's body says her killer should remain in jail forever.
Gwen Smith gave vital evidence in the trial of Mrs Logie's neighbour Sandra Weir, 41, who last week was told she would spend a minimum of 21 years behind bars for the brutal killing of the 82-year-old in her own home.
Heroin addict Weir struck Mrs Logie 31 times in the frenzied and "breathtakingly wicked" assault in Leven last January.
Judge Michael O'Grady said nothing could diminish the "callous, cruel and utterly heartless" nature of the crime.
Weir had stolen around £4,000 from Mrs Logie to feed her drugs habit.
Mrs Logie forgave her but she continued to raid the elderly woman's bank accounts.
Eventually she took the pensioner's life by battering her to death with a rolling pin.
Speaking to a national newspaper, the retired carer, who was a neighbour of Mrs Logie for 20 years, said life should mean life for what Weir had put everyone through.
"No one of that age should get what she got.
"Weir got off very lightly.
"She will never be welcome back into the community – she would not dare.
"You could not have asked for a better neighbour than Mary."
Ms Smith had given evidence during Weir's trial, telling of how she heard loud bangs and hammering noises coming from Mrs Logie's flat.
She did not immediately suspect Weir, saying: "I just spoke to her like a normal neighbour if she was in her garden.
"I was shocked when she was arrested for it.
"She told me Mary fell.
"I realised when the police kept questioning me about her that she was a suspect."
She said she had not been out of her house on her own since the murder a year ago.
Now she ensures she is always accompanied by a relative to avoid discussing the case with local people.
"When people ask about what happened, it brings it all back.
"I just want to get on with my life and get back to normal," she said.
She said she had been left traumatised by what she witnessed, and would not go into what she actually saw that dreadful day with anyone.
"It will take a wee while but I will get there.
"I am trying to get on with my life which I will do."