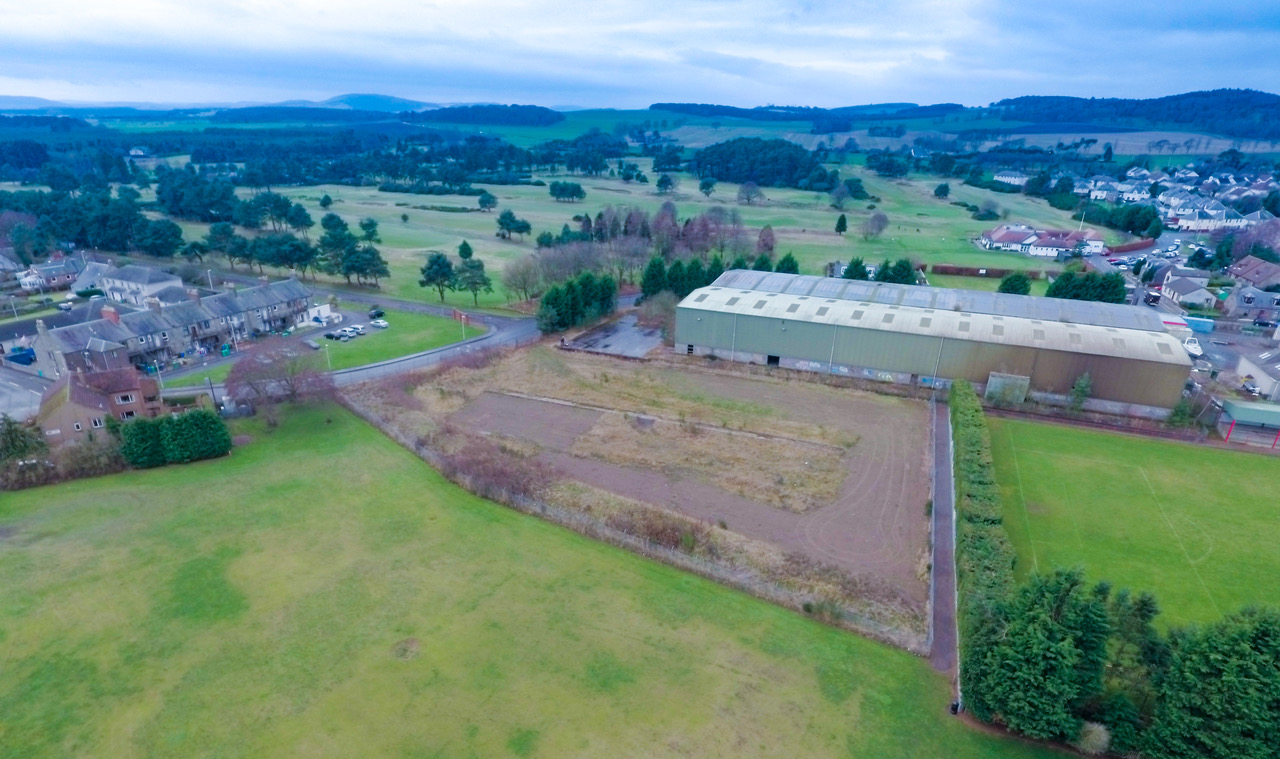 Demolition work on the old Abertay Works building in Tayport is expected to get under way next week.
The Tayport Community Trust (TCT) has confirmed that a £50,000 funding boost means it can now move forward with its major project at the site.
A grant from the SUEZ Communities Trust (formerly SITA Trust) allows the TCT to demolish and reclaim land currently occupied by the building.
The site in question was once a steel fabrication works owned by Howe Steel. The works closed in the early 90s and the site has been derelict ever since.
The Courier understands contractors are currently on site, with heavy-duty demolition equipment arriving on site by Thursday afternoon.
The actual demolition is unlikely to begin before Monday.
The site sits next to common land and the TCT says the factory buildings have become an eyesore and a dangerous playground for local children. The trust purchased the site in spring 2016 with support from the Scottish Land Fund.
Funding from SUEZ Communities Trust will enable TCT to employ a demolition company to remove the old buildings and clear the site so it can become part of the adjacent common land.
The TCT group will recruit volunteers from the local area to hold planting days to further add to the reclamation of the site. This will be part of the second phase of the group's vision to bring the dangerous and unused site back into safe recreational use.
Chairman of TCT Mike Burns, who is leading the project, said: "Tayport Community have been working for over 20 years to purchase the Abertay site and reclaim it for community use.
"We are particularly grateful to SUEZ Communities Trust for providing the funding to allow us to demolish this derelict and dangerous factory. Clearing the site will be a major milestone in our long-term plans for the future."
Marianne Ivin of SUEZ Communities Trust added: "TCT have brought forward a great project to transform this derelict site into a safe and usable recreation area. We are excited to see the end result of this ambitious proposal."
SUEZ Communities Trust provides funding awards through the Scottish Landfill Communities Fund – a source of funding which came into effect in April 2015.
The scheme is linked to the Scottish Landfill Tax and encourages landfill site operators to provide contributions to approved bodies, who can then pass the funds on to community and environmental projects.