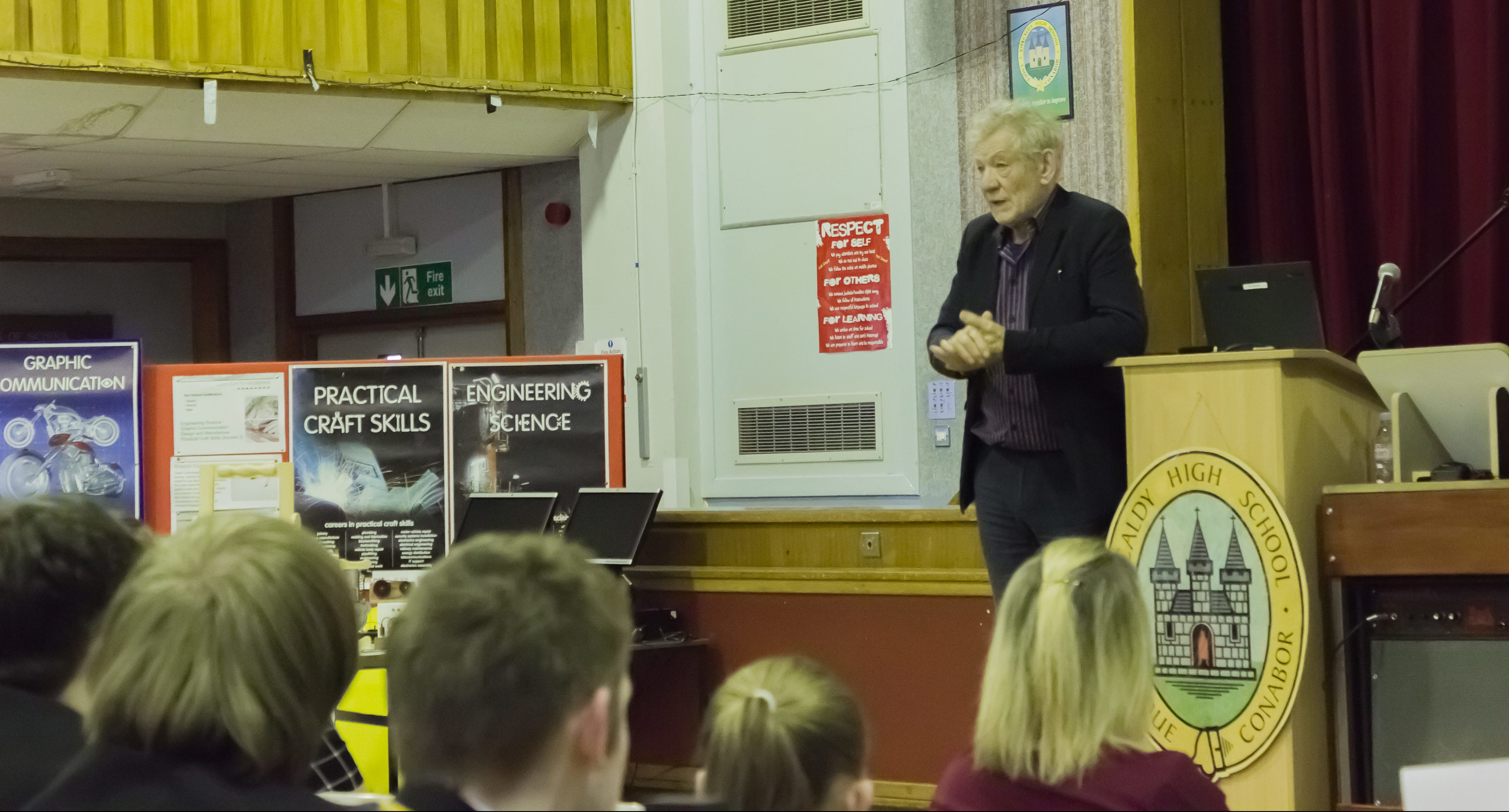 One of the finest actors of his generation, Sir Ian McKellen, has paid a surprise visit to staff and students at Kirkcaldy High School.
Sir Ian is internationally known for many of his award-winning guises on the silver screen, but the 77-year-old visited Fife in his role as an ambassador for lesbian, gay, bisexual and transgender rights charity Stonewall to mark Lesbian and Gay History Month.
Kirkcaldy High has a highly pro-active approach to equality issues and a very active LGBT+ group led by young people which is part of the Stonewall Champions programme.
Sir Ian spoke to an audience of over 300 senior students who were left spellbound for more than an hour by tales of his personal and professional life as well as his campaigning work.
And given this was a school visit, Sir Ian chose to reiterate the words of perhaps his most notable film role as Gandalf when he urged students to work hard in school and study for exams or else "you shall not pass".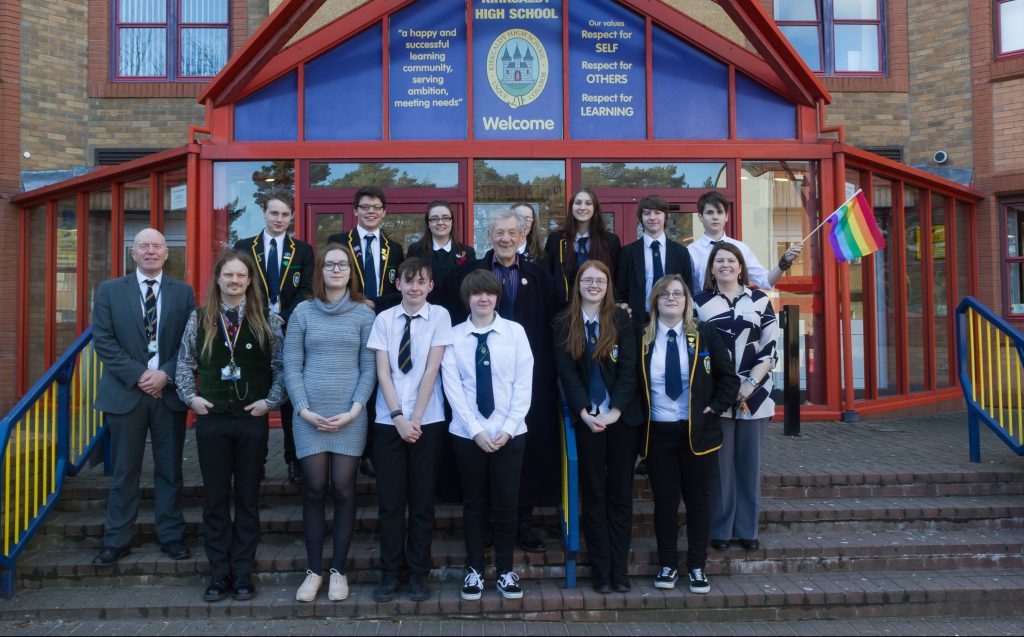 Kirkcaldy High rector Derek Allan thanked the school's LGBT+ group and teacher facilitators Gillian Pirie and Paul Murray, describing the visit as a "brilliant" occasion for the school.
Speaking of his pride in the youngsters, Mr Allan added that many of the pupils found it to be an emotional experience.
"Sir Ian was a fantastic guest, very down to earth and had an exceptionally engaging personality," he commented.
"Sir Ian found those he met to be warm, intelligent and very accepting, and these are the kind of values the school is built upon."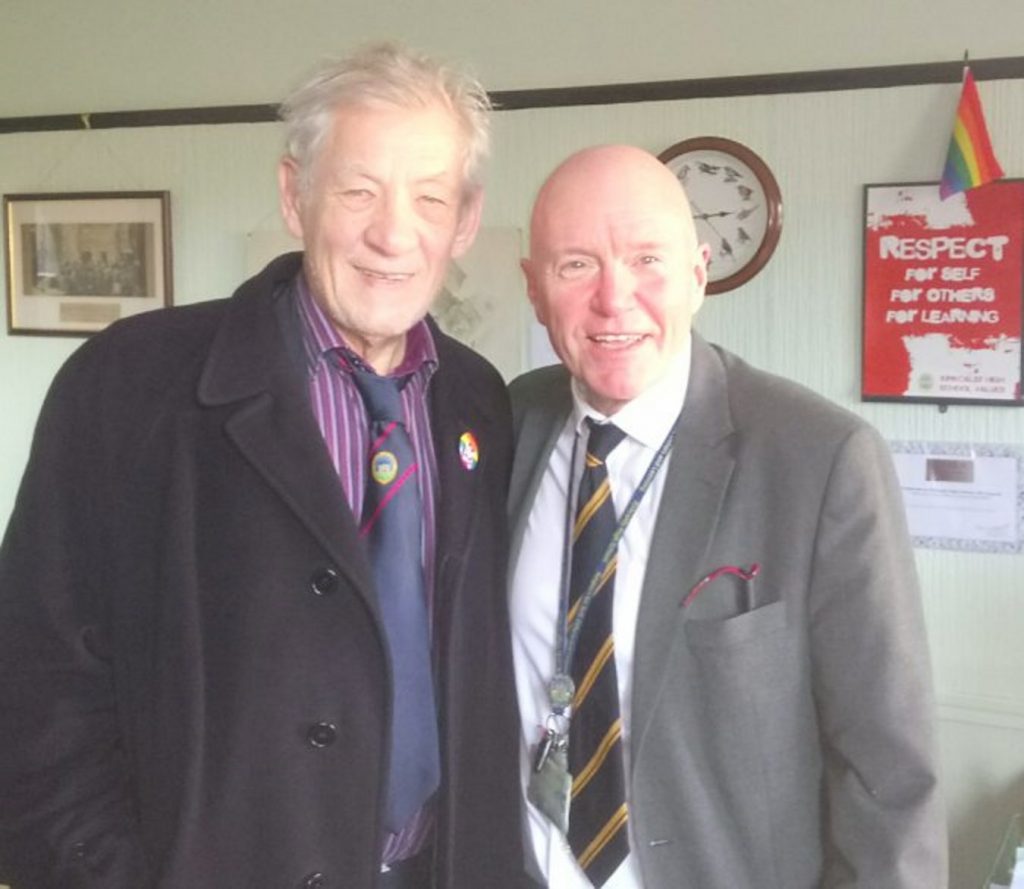 Over lunch with school's LGBT+ group, which is made up of about 30 young people who identify as gay or lesbian and others who are "allies", Sir Ian urged them to stand up for their right to fair treatment and to challenge homophobia in all its forms.
He also signed the school's "No Bystanders" anti-bullying pledge, which has been signed by hundreds of young people and staff, and also accepted the gift of a KHS tie.
Indeed, Sir Ian said he would wear it on with pride on his next chat show appearance.
S6 pupil Lachlan Duncan described the visit as "awesome" and said that he was proud to be part of a school which had such powerful core values based on respect and tolerance.
"The buzz around the school was amazing", he added.
Cameron Bowie, from S4, said the main message was that everyone had to be honest and be themselves and that society had a duty to promote acceptance.
"The stigma issue is one we are overcoming through openness," he added, before describing Sir Ian as "a really sound guy".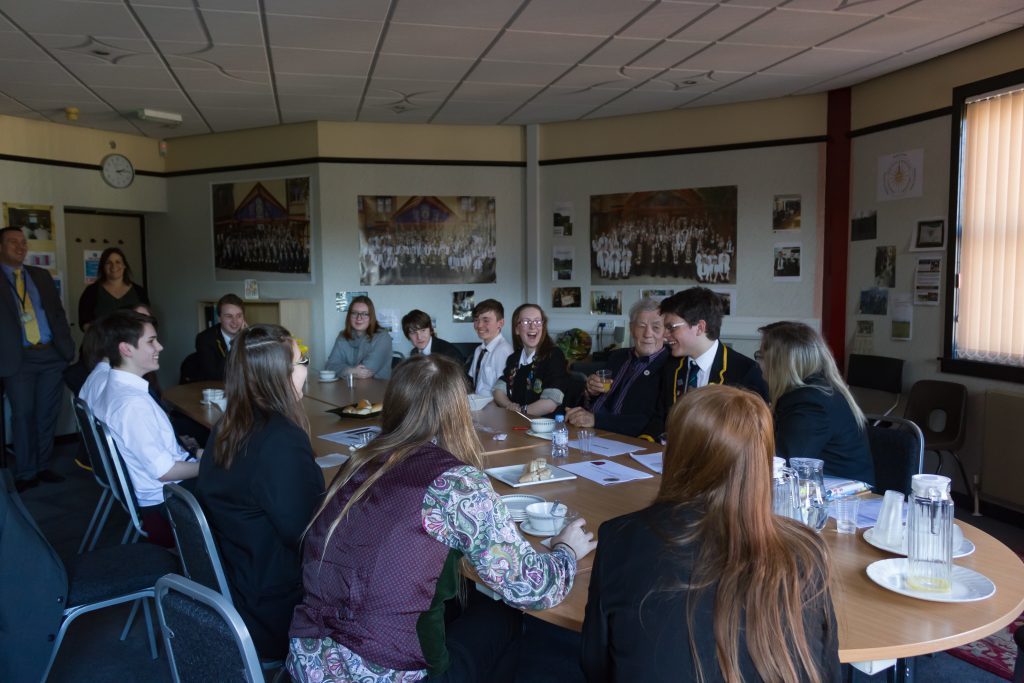 And fellow S4 pupil Alannah Ferguson said that gaining equality for people of all lifestyles was the basis of a fair and happy society.
"It was an honour to meet Sir Ian and an quite an emotional time," she concluded.