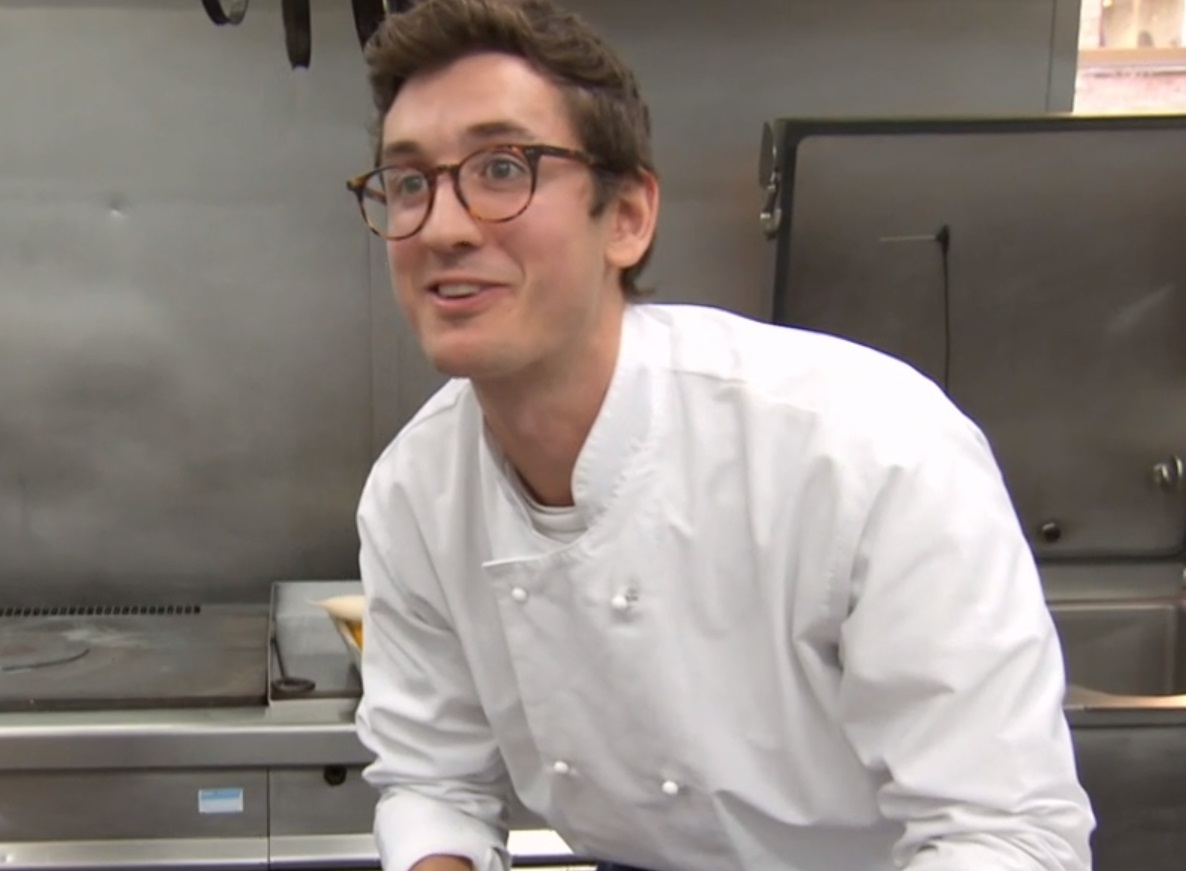 A Fife man has proved he's not burnt out yet despite presenting judges with a charred dish on BBC's MasterChef.
Brodie Williams, from Cupar, was once again forced to cook a second dish after failing to impress members of the Company of Fishmongers with a mackerel based dish.
The seven remaining contestants were each challenged to cook a fish dish with ingredients selected during an early-morning visit to the internationally-renowned Billingsgate market.
The 27-year-old chose to serve mackerel in a steamed bao bun, with spicy mayonnaise and Asian coleslaw.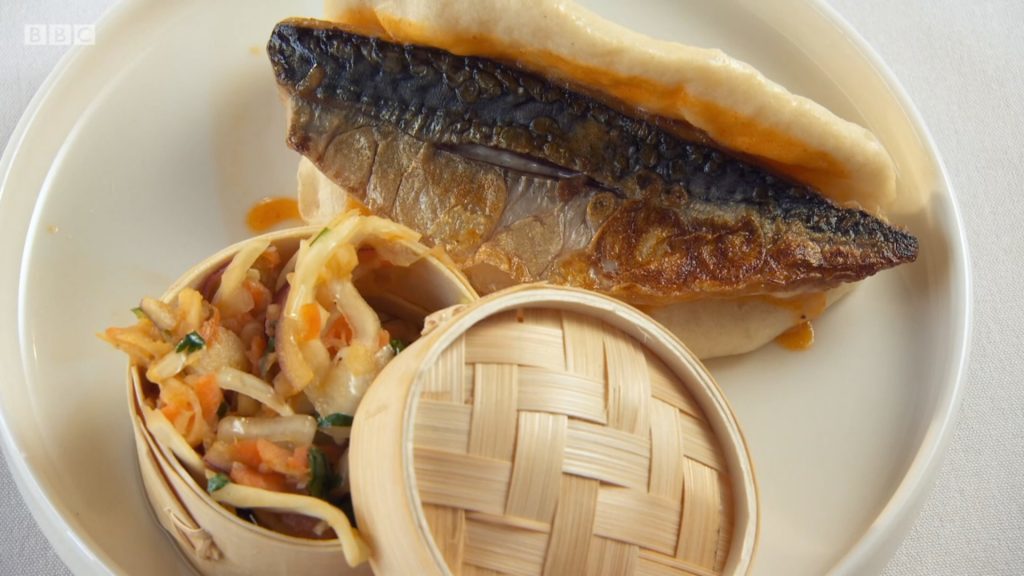 The dish received mixed reviews, with his fish being highly praised but many disliking the bao bun.
Alison O'Reilly's pollock with seaweed gnocchi and Lorna Robertson's crispy plaice tacos impressed enough members to see them voted safely into the next round.
Back at their individual stoves, the remaining five were challenged to invent a dish from a "market" of ingredients – which did not include any meat or fish.
Brodie opted to produce a spin on the classic bread and butter pudding, flavouring it with cardamom and saffron and serving it with a coconut ice cream.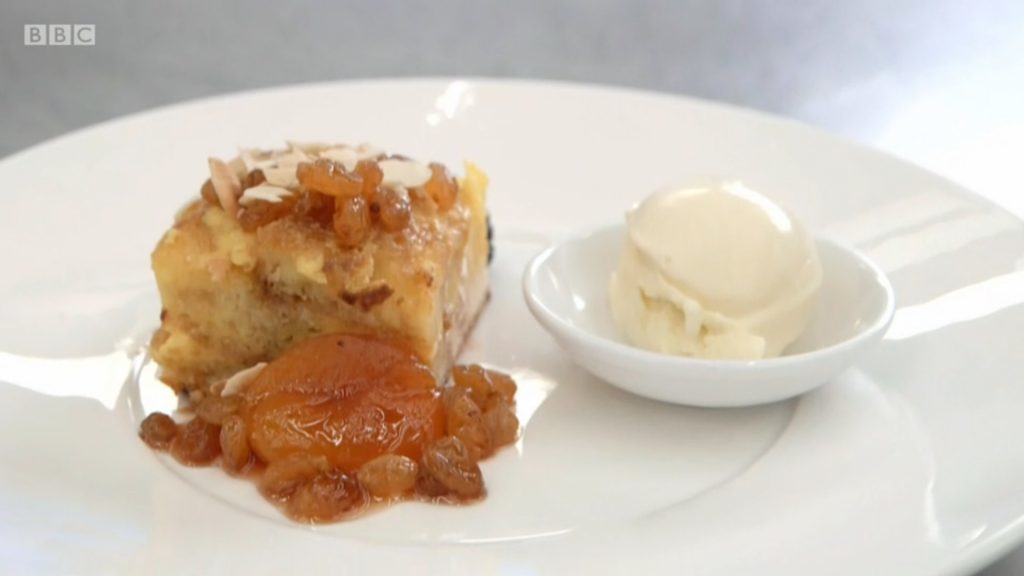 Judges Gregg Wallace and John Torode loved the flavours but were less than impressed when they discovered a burnt section.
John said: "I'm impressed that you've actually got some form to that plate considering were you were about five minutes before – struggling trying to turn out a bread and butter pudding.
"Your coconut ice cream is fabulous – I love it. The texture of the bread and butter pudding is very, very firm – I don't mind that at all.
Holding up a blackened section he added: "This is just silly, it's burnt"
Greg said: "I really, really like it – bread and butter pudding and ice cream and you've presented in such a way that makes it almost look like it belongs in a restaurant."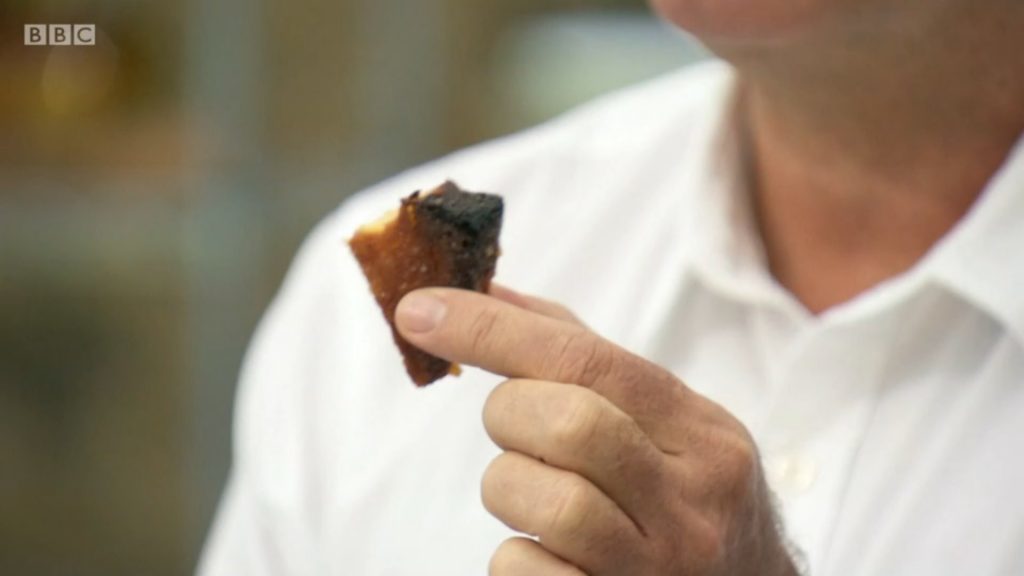 However it was Jamie Patterson who was sent home after his strawberry shortbread with a strawberry cheesecake topping, strawberry caramel tuilles, freeze dried strawberries, strawberry praline sauce and toasted almonds failed to impress.
Greg said: "It doesn't quite look finished – it looks like some ideas.
"I really like the lightly-sweetened cream on the top of that very well made and sugared shortbread biscuit. I don't care much for the rest of it. I feel like that cream and biscuit deserve some better bed-fellows."
John added: "What this plate needs is more – more of the strawberry caramel and more sauce, more flavour inside that cream, more of the biscuit on the plate.
"Technically I don't think there's very much going on here. There's nothing that I really love about it."