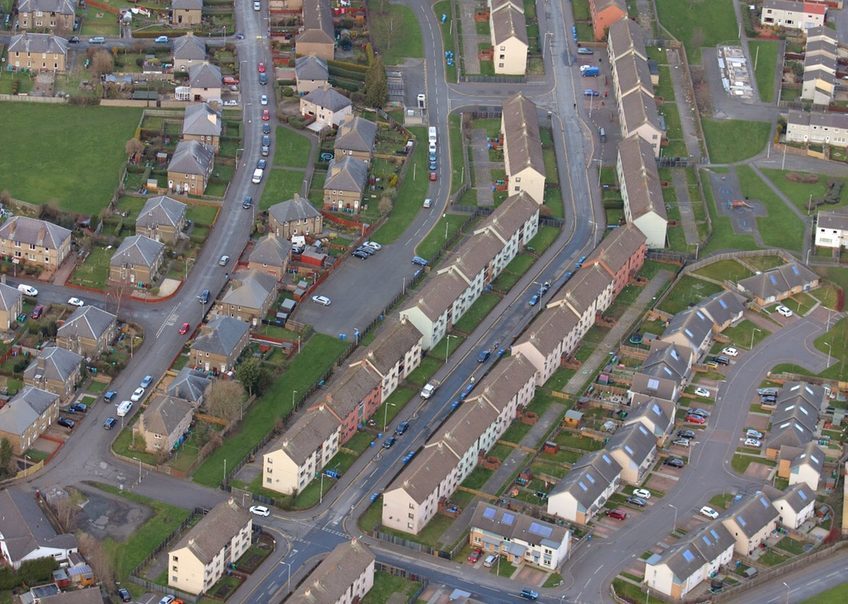 The first homes in a regenerated Inverkeithing housing estate  are on course to be ready next year.
With work on phase one of the £7.9 million Fraser Avenue project now under way, the scheme has been recognised by the Saltire Society.
It was given a commendation for innovation in housing.
Kingdom Housing Association, working in partnership with Fife Council, the local community and the project team, has developed major regeneration proposals for the redevelopment the mid-20th Century housing estate.
The first 53 new homes are due for completion in 2018.
The Scottish Government awarded Kingdom £4.2m in subsidy to assist with the project.
It includes a number of energy efficient innovations in the design including breathable wall construction, solar photovoltaics and sun pipes.
Returning tenants have been offered choices of fixtures and fittings and layout options where possible and a quarter of the new homes have been designed to meet the particular needs of older people or people with mobility problems.
The Saltire Society judges said: "There is a strong ambition to create an integrated and cohesive new place whilst holding on to a strong community spirit.
"Breathable and low carbon construction methods which are innovative in this sector are being developed."
Present at the awards ceremony were Kingdom's development director Scott Kirkpatrick and development manager Julie Watson.
Julie said: "We are proud to be involved in the Fraser Avenue regeneration project and this award is testament to the successful collaborative working which has taken place with everyone involved."
Scott added: "Kingdom recognises the importance of innovation within the affordable housing sector and we have taken the opportunity at Fraser Avenue, to work in full collaboration with all partners and the local community, this will provide real advantages. "The partnership approach will also deliver a range of community benefits, including training and employment opportunities'.'
The project team for the project includes Campion Homes, 7N Architects, Scott Bennett Associates, Langmuir and Hay and Rankin Fraser Landscape Architects.
Dougie Herd, construction director with Campion Homes, said: "By adopting the 'fabric first' principle the new homes will be built using a breathable building fabric which will keep tenants homes warmer for longer in the cold weather and cooler in hot weather.
"Recognition from the Saltire Society for this innovative project is truly deserved."
7N Architects said Kingdom Housing Association and Fife Council deserved huge credit for working closely with the existing community through a collaborative approach to the regeneration of the estate.