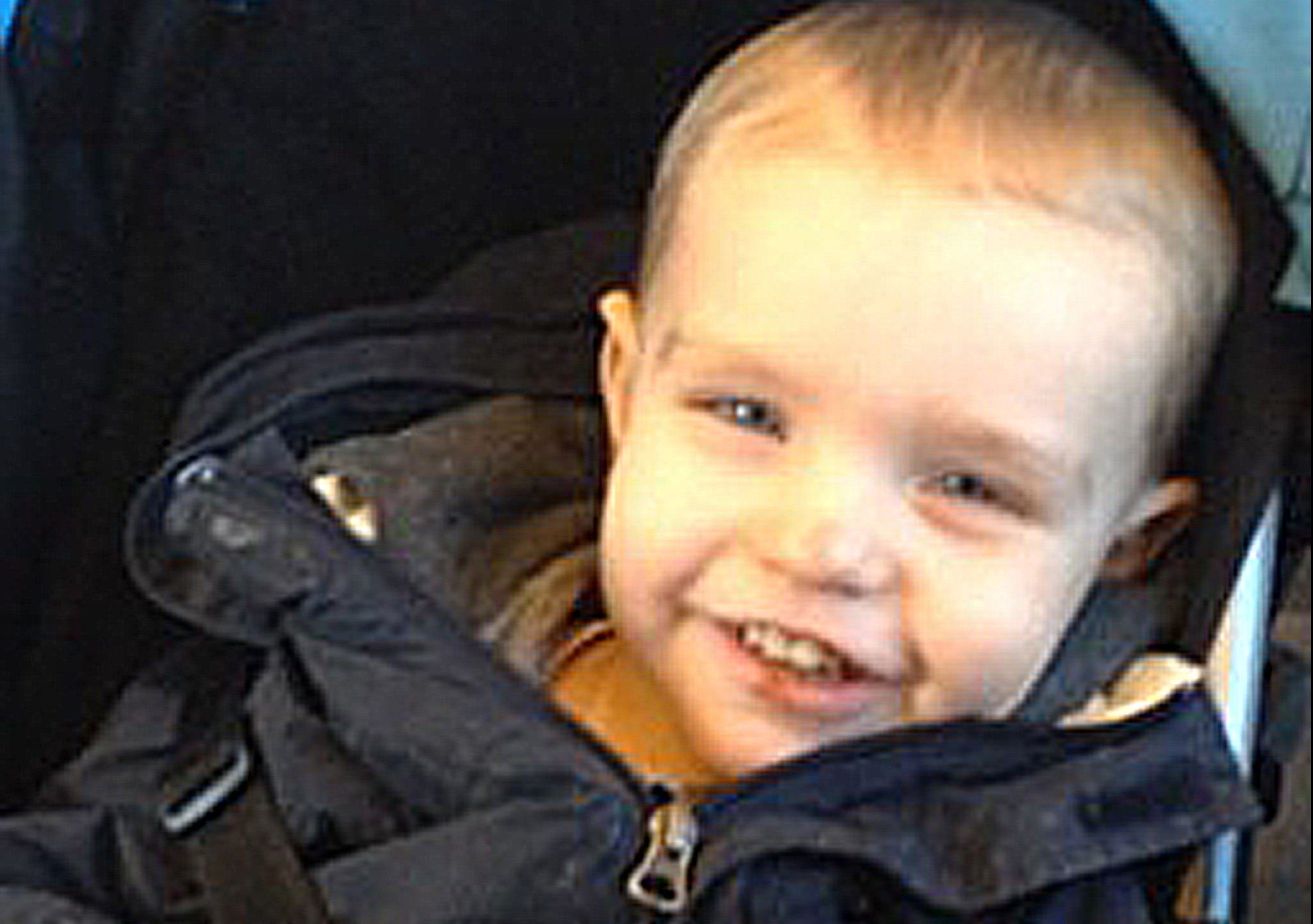 A Fife childminder has bravely told how she believes more could and should have been done to save the life of tragic toddler Liam Fee.
Speaking in a BBC documentary aired on Wednesday night, Heather Farmer said she "wished somebody had listened" to concerns she had raised with Fife's social work department about injuries Liam had suffered prior to his murder on March 22, 2014.
Liam died at his house in Thornton following a prolonged campaign of abuse spanning more than two years at the hands of his mother Rachel Fee, also known as Rachel Trelfa, and her civil partner Nyomi Fee – both of whom were subsequently jailed for life for his murder.
Heather, who was a key witness at the pair's trial, described Liam as a "happy wee boy" who was "starting to find his feet" when she first met the tot, but soon saw bruises on his skin.
She explained how his mum always gave a "plausible excuse" for the marks on Liam, but that her fears grew when he seemed withdrawn on one occasion early in 2013.
Heather recalled: "He had a really big bruise across his forehead and I had said to Rachel: 'Gosh, what happened?'
"And she was like: 'He fell out his cot. But I never found him 'til the morning. He was still sleeping.'
"Then obviously alarm bells started ringing.
"And I then just had this knot in my stomach, this feeling that something was seriously not right.
"I didn't want to go and open a big can of worms and destroy a family without obviously a good reason.
"So I phoned social work for some advice and explained who I was."
However, she eventually put the phone down after being told: "You're either making a complaint or you're not."
A week later Heather tried again and was told that a social worker and police had gone to Liam's home.
"They said everything was fine, there was no cause for concern," she said.
"But I didn't expect them just to go round to Rachel's.
"I thought they would have come and seen me first, with me being the childminder.
"I got the impression that I could have just been a nosey neighbour trying to make trouble.
"I wasn't obviously, I'm the childminder, and I don't think enough was done.
"To me, they should have come and spoke to me, at least, before they went round to Rachel and saw Liam.
"They phoned and said that everything was fine: 'There's no cause for concern'."
Heather raised further concerns around a month later that Liam could not turn his neck around and was assured by his mother that she had made an appointment.
However, she was convinced at the point that Rachel would not take Liam to the doctor and actually drove to the surgery and waited outside.
Heather continued: "My phone went and it was Rachel to say that she had just come out the doctors with Liam.
"She said the doctor said he was just teething and she'll take him back home.
"Obviously I was upset the rest of the day.
"She'd obviously blatantly lied to me and I was more worried about Liam at this point obviously now because I knew she was lying."
Heather subsequently phoned a friend in the social work department and explained she was still worried about Liam, but heard nothing back.
Unable to trust Rachel, she told her she could not watch Liam anymore.
Fighting back tears in the programme, Heather said: "I just wish somebody had listened when I phoned them.
"And somebody could have helped him."
And asked by presenter Lisa Summers how it made her feel, she concluded: "Awful – that nobody helped him.
"But I tried. I did, I tried."
The documentary, 'Fife's Child Killings: The Untold Story', also raised serious concerns about information sharing and potential warnings being ignored in the lead up to the deaths of two other Fife children, Mikaeel Kular and Madison Horn, also in 2014.
Three-year-old Mikaeel was beaten to death by his mother Rosdeep Adekoya, who put his body in a suitcase and dumped it behind her sister's house in Kirkcaldy in January that year.
Adekoya had reported Mikaeel missing from their flat in Edinburgh, sparking a widespread two-day search.
The programme featured testimony from Mikaeel's grandfather Dr Bangrapet Krishnaswamy, who said he had contacted social services about his concerns over Adekoya but felt excluded from any decisions about the child's future.
Two-year-old Madison Horn was killed by her mother's boyfriend Kevin Park while he was babysitting her at her home in Kelty in April 2014. The tot had suffered 65 separate injuries, and it emerged that Park had 38 previous convictions – including some for domestic abuse.
The programme suggested that, while a significant case review ruled that Madison's death could not have been anticipated, Park was being monitored by Fife social work's criminal justice department at the time.
"I don't think they've done enough, or she would have still been here," Madison's grandmother Alexis Munro told the programme.
And Madison's grandfather Thomas Haldane added: "To me, for Fife social work to turn round and say nothing could be done to prevent this tragedy…..it's just not true.
"There was something that could have been done."