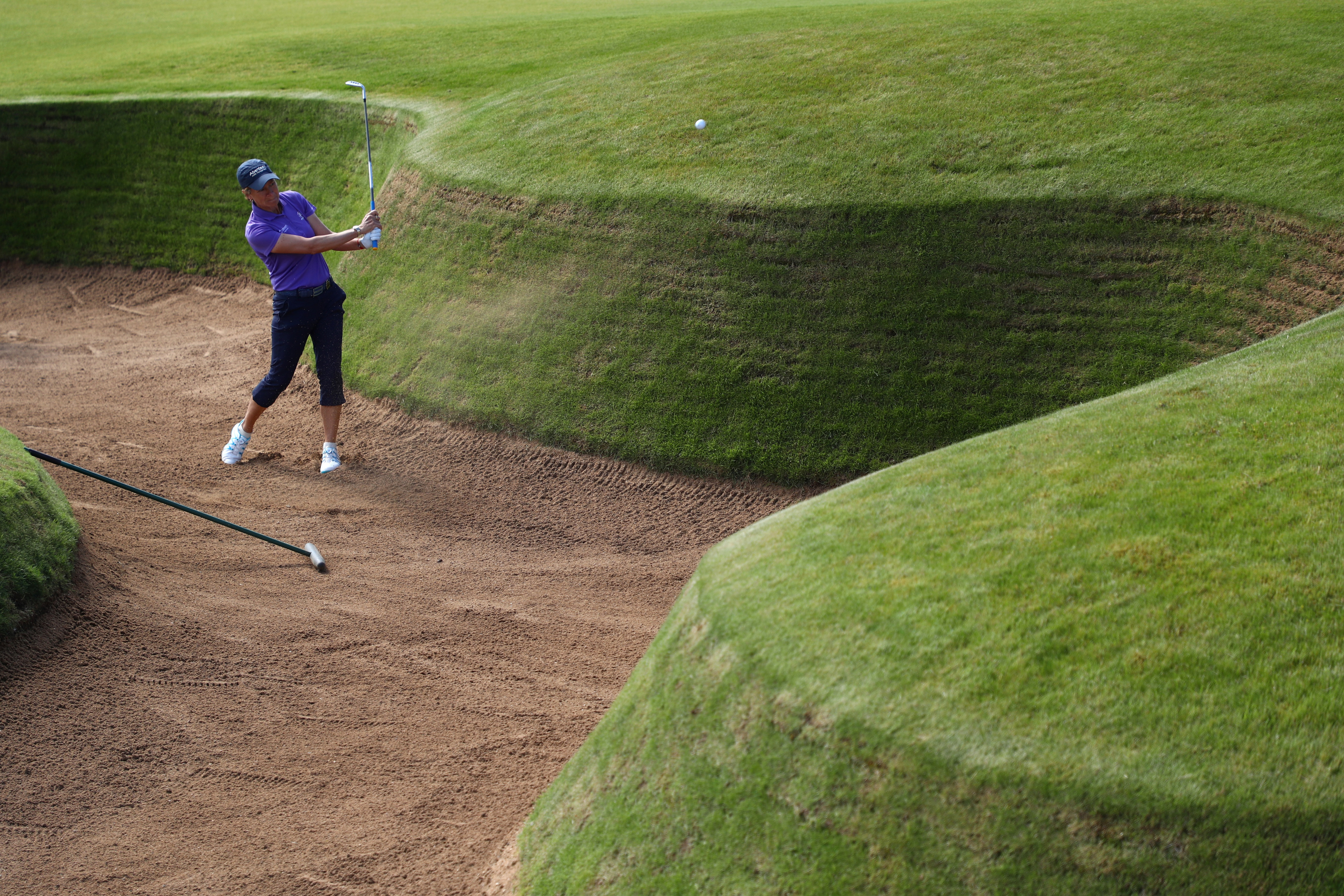 Catriona Matthew yesterday broke ranks on the problems facing the Ladies European Tour as Dame Laura Davies described the circuit's recent problems the result of being "unlucky".
At the flagship RICOH Women's British Open, the tour's original major championship, the two elder stateswomen of the European game had differing views on the LET's difficulties this season, the usually guarded Matthew quite clearly putting the blame squarely on chief executive Ivan Khodabakhsh.
This year the tour has lost five events from their original schedule with a sixth event in Qatar widely expected to drop off before it is due to be played in November.
Only one event – in Thailand – was played on the LET in May and June.
Khodabakhsh, whose previous background was in boxing, was "the wrong person at the head" according to Matthew.
"Obviously I don't really play much in Europe but you know, they have obviously been having their issues with the commissioner," she said. "I think we need to try and get that sorted and see what direction they are going to go in there.
"I think the product's there, they have got a lot of good players. It's just perhaps they have had the wrong person at the head, so hopefully if they can get that resolved, it can start building itself up again."
Dame Laura, who is playing in her 37th successive Women's British Open at the age of 53 after coming through the final qualifying event on Monday, said that the tour had just been "very unlucky" in a difficult economic climate in Europe.
"It's been a struggle this year," he said. "We need backing from corporate Europe.
"We need them to put their money behind us and think we're a good product, because I think we are. The girls do a great job in the Pro-Ams and the way they conduct themselves at tournaments.
"We're getting more TV now, which I thought was going to help, and which is what Ivan has done really well. But we're not seeing the results from it."
Tournaments had been lost "because of various non-golfing reasons," she continued.
"I just think we're very unlucky, I really do. I think everyone at the Tour is working so hard and they are just getting hammered left, right and centre, and in a way there's not a lot they can do about it."
Dame Laura added that she would continue to try and play in the WBO as long "until I can't do a good job and represent myself well."
"It's my favourite tournament of the year, and I want to play in it as many times as I can," she said.
"The results say that I'm going to do rubbish, but I know how well I'm playing.
"I fully expect to have a half-decent week, I really do, because I'm driving it so well and I think if you drive it well around here, I think you can do well.
"I'm not saying I can win it. Obviously that's a ludicrous statement, but I think I can make the cut and have a good weekend and then you never know."
Matthew, the 2009 champion, is looking for the kind of week that might secure her a wildcard pick for the Solheim Cup on Sunday night, even though she is already one of European captain Annika Sorenstam's vice-captains.
"When Annika first asked me, she said, "would you want to play as well?" And I said yeah, and she was quite happy with having a playing vice captain," said Catriona.
"I'd love to have a good week this week and try and play my way into the team.
"Certainly it's in the back of my mind, but if I can go out and play good golf, that will take care of itself. It's there but I'm not trying to think about it too much."