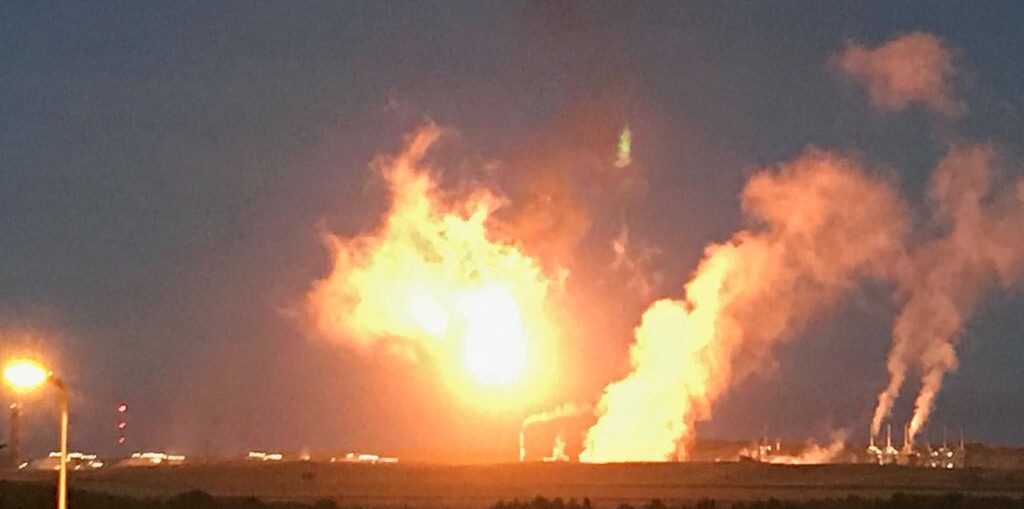 An investigation into an alarming episode of flaring at the Mossmorran chemical plant in Fife is set to last several months.
During a meeting with the Scottish Environment Protection Agency (SEPA), Kirkcaldy and Cowdenbeath MP Lesley Laird was updated on the "complex" investigation into flaring at the Fife Ethylene Plant (FEP).
In June, flaring episides prompted numerous complaints and even reports of children bedwetting.
Ms Laird said pending the outcome of the investigation, communities needed reassurances and she pressed for more information to be made public.
"While I am disappointed that the air quality report will review 2016 and not cover the most recent events, I am pleased that SEPA has committed to engage with the community councils and the campaign group," she said.
"I cannot emphasise enough how important it is that the public can access information that is currently available and be kept informed about the progress of this investigation."
The MP added that she planned to meet Professor Wilson Sibbett of the University of St Andrews, who chairs the independent air quality monitoring group for Mossmorran and Braefoot Bay.
She said the aim of the meeting was to establish if air monitoring was "fit for purpose".
SEPA area manager Rob Morris said: "We agree with Lesley that it is important that the public be kept informed about the progress of our investigation, and that engagement with community councils is also a priority.
"We will be issuing a newsletter shortly which will update members of the public on the progress of this work so far.
"We fully understand that many local people are concerned about the flaring that occurred at the Mossmorran complex in June, and we'd like to reassure the public that we will continue to engage with community representatives and will share what information we can when we can."
A spokesman for ExxonMobil said FEP had an excellent record for safety, with no significant injury recorded on site in more than two decades, and protection of the environment.
He added: "We promptly report all flaring incidents directly to SEPA and are co-operating fully with them in their review relating to the events in June.
"We have worked closely with local communities for more than 30 years via the liaison committee, which gives the company's senior managers and community representatives a forum for regular dialogue about local issues relating to FEP, and we will continue to do so in order to keep them fully informed."