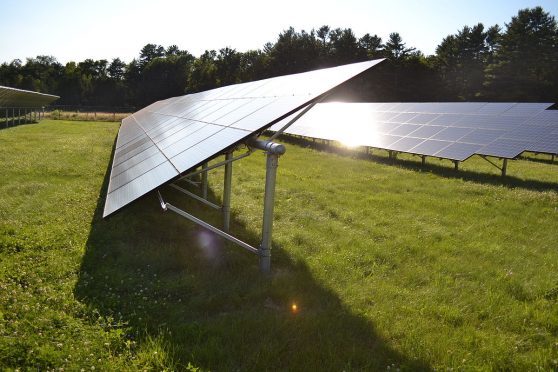 Thousands of homes across Fife and Tayside could soon be powered by the sun as a solar revolution in Scotland gathers pace.
Green Energy International (GEI) has confirmed it is preparing to develop a number of solar farms in Fife and along the east coast of Scotland where conditions are thought to be ideal to harness the energy source.
Around 80 possible locations are being pursued by the firm across Scotland, all strategically selected based on the need for energy on the national and local electricity grid together with a strict planning filter for possible risks such as visibility, archaeology and ecology.
However, there are scores of sites already being progressed by a number of differing developers across Fife and Tayside, with that figure expected to rise over the coming months and years.
Fife has at least 20 different solar farms in development, all at varying stages, while Angus Council is understood to have at least 18.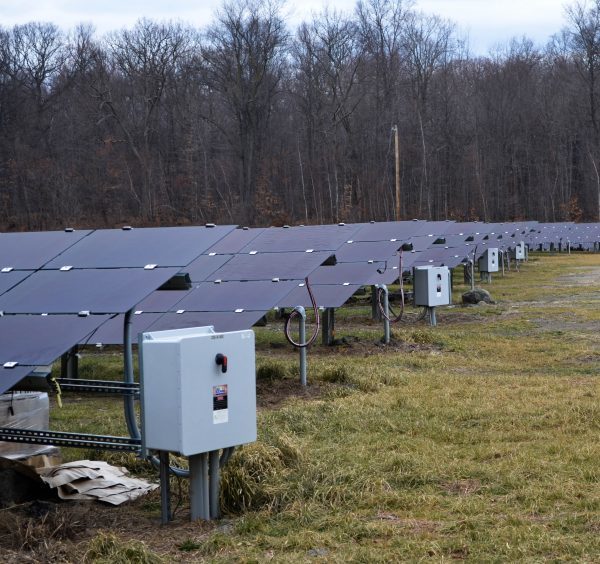 Matthew Bayley, head of international planning at Green Energy International, confirmed that the firm is looking at several sites in Fife – with screening requests already in for four sites near Giffordtown, Leven, Ladybank and Auchtermuchty.
He stressed any plans will only be taken forward when the firm is sure the impact would be acceptable.
"We are interested in developing sites between 5MWp, power for approximately 3,030 homes annually, and 29.9 MWp, approximately 18,180 homes for a year," he confirmed.
"We are looking to incorporate battery storage into our developments which will help to level the output of the development meaning electricity will be provided during the peak times in the morning and evening, rather than just when the sun is shining.
"The battery storage will also have the ability to take energy in from the national grid (from sources such as wind turbines running at night when energy usage is sparse) and put the electricity back into the grid when it's needed.
"All of our solar parks are developed and built with the knowledge that they will be returned to their original state after 25 years and where possible we employ local contractors."
Mr Bayley conceded the company's experience in other countries suggested 80 sites would not eventually progress but added: "These systems, when installed in the right areas, can be built quickly, without much disruption to the locality and provide a manageable support to the National Grid.
"Whenever sites are selected we do so in areas with minimum visibility issues though where visibility is a concern, we can usually screen the sites to reduce adverse visual impact.
"With increasing pressure on agriculture, hard pressed farmers are keen to diversify in order to protect the long term viability of their farms.
"As such, solar is a great opportunity as it gives a second income stream whilst allowing sheep to continue to graze the land. The solar farm also provides a safe and secure revenue stream for the 25-year life of the lease."
Schools and other council buildings set to cash in on solar power
Schools and other local authority buildings across Fife could be set to cash in on photovoltaic (PV) panels over the coming years after an innovative scheme was developed in Kirkcaldy.
Kirkcaldy High School was chosen to benefit from one such initiative where Fife Council's property services have incorporated the installation of solar panels as part of a re-roofing project.
The council has investigated the potential of solar panels before but only managed to install them on a few occasions as the costs did not stack up.
By installing PV technology as part of re-roofing, there are major savings on scaffold and labour costs.
"This means that the PV installation will pay for itself in less than 10 years and meets the necessary criteria for an energy loan," explained Stuart Beveridge, property services lead manager at Fife Council.
"We hope to use this strategy on other re-roofing projects and install PV wherever possible."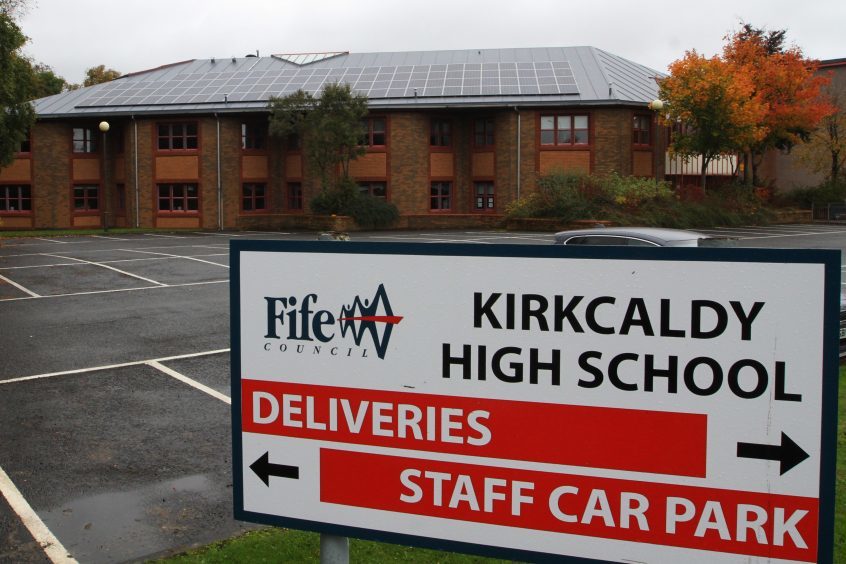 Rector Derek Allan said: "Apart from the well understood benefits of 'green' technology, one of the best aspects form a school point of view is the ability to track power generation.
"We have a monitor screen installed in the science department and it will be possible for pupils to use real data to track and record the output from the PV panels.
"Once it's fully up and running, we can analyse output against weather data and possibly even access school energy consumption reports to see to what extent we can be more efficient or even carbon neutral. It's a great learning opportunity."